Uzbekistan Signs Transit Route Agreement
Publication: Eurasia Daily Monitor Volume: 6 Issue: 66
By: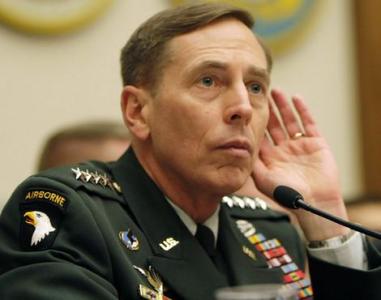 On April 3, after protracted negotiations, the U.S. and Uzbekistan finally signed a crucial agreement on the transit of non-military cargo to Afghanistan. This allows the U.S. to ship supplies including food, building and medical materials through Uzbek territory by rail, road and air. Agreed in the context of President Obama's the new strategy for Afghanistan, and ongoing efforts to secure additional support for the mission from amongst European NATO allies and a more "international" approach towards the issue of Afghanistan, while Washington responded to the announced closure of the U.S. base at Manas. Tashkent, evaluating these developments, has now moved center stage in Central Asia's efforts to contribute to the stabilization of Afghanistan, completing its rapprochement with Washington (RIA Novosti, April 3).
Inking the new transit agreement with Uzbekistan marked a success for U.S. Central Command (CENTCOM) and also denoted Tashkent's growing confidence in its relations with the West. Yet, its planning staffs are aware that the recent thaw in Russia-U.S. relations might not end Moscow's hostility towards American policy in the region. Consequently, Tashkent is pursuing its Western relations cautiously while observing the extent to which Moscow either supports the international efforts to stabilize Afghanistan or covertly does its best to undermine the success of the mission.
On April 2, General David Petraeus, Commander of CENTCOM told Congress that "decent alternatives" had been found to Manas, involving three elements of the so-called "northern route" weaving through Uzbekistan. During the NATO summit in Strasbourg and Kiel, April 3-4, a similar agreement was signed with Ukraine. These diverse transit routes will represent a complex web of transhipment for the allies, which mitigates the negative impact of the closure of Manas, though it leaves unanswered the implications of how to fill the void in moving military supplies to Afghanistan. Although U.S. officials have intensified diplomatic efforts to reverse the decision of the Kyrgyz government, there is no sense in which military planners now regard the search for an alternative base as their main priority (Interfax, www.24.kg, April 3).
That complex web of alternative supply routes, easing pressure on the Pakistan route through the Khyber Pass which has been exposed to attacks from the Taleban, most recently on April 3, involves Latvia, Ukraine and moving supplies through Russia and Central Asia, with a possible back-up using the South Caucasus. Tashkent has now emerged as a key player in this process (Kazinform, April 4).
The complexity of these logistical issues is offset through tapping into and utilising the existing transborder economic transportation infrastructure within Central Asia. Trilateral meetings of representatives from the ministries and departments of Kazakhstan, Turkmenistan and Uzbekistan, intensified in late February, preparing to absorb the new NATO cargoes into the existing infrastructure. Kazakhstan's "Temir Zholy" National Railroad Company, Turkmenistan's Deputy Minister of Railway Transport Bairam Anamuradov and the Uzbek Joint-Stock Railroad Company "Temir Yullari," were all instrumental in this preparatory work. Kazakhstan transports its grain, flour, metals, fuel, lubricants and other goods south towards Afghanistan and Iran via Turkmenistan and Uzbekistan. In this regard, the issues of continuous transit of freight trains through division points on the borders of the countries are very important. Moreover, Uzbekistan already transports economic produce from Russia, Kazakhstan and Tajikistan into Afghanistan and Iran (Kazinform, February 24, April 4).
Tashkent also benefits politically, not only through deepening its relations with the U.S. and NATO, underscoring its strategic centrality in terms of Afghanistan, but in elevating its diplomatic initiatives concerning Afghanistan. These now appear more palatable to Washington's "inclusive" strategy. At the NATO summit in Bucharest in April 2008, Uzbekistan's President Islom Karimov proposed the revival of the 6+2 contact group on Afghanistan, by adding NATO as a participant to become 6+3. The alliance was lukewarm to this proposal, yet now that Washington is seeking to internationalize a longer term solution for Afghanistan to include input from regional actors such as Iran, Tashkent might hope that such proposals will be taken more seriously. Yet, of the 73 nations invited to the international conference on Afghanistan held in the Hague on March 31, only Uzbekistan declined to participate (RIA Novosti, March 31).
Yet, sensitivities remain within Tashkent. By opening its airspace and allowing access to its civilian airports, most likely at Navoi, the Uzbeks are aware of the pervasive suspicion in Moscow surrounding any possible reactivation of U.S. basing alternatives within the region. As the resumption of negotiations between Washington and Bishkek over the continued use of Manas was recently confirmed, on April 5 Russian state television broadcast a farfetched documentary alleging that Manas was in fact an elaborate cover for a large-scale American spying mission on Russia. It showed a windowless building at Manas, alleged to be in use by a U.S. radio intelligence unit, as well as footage of a "CIA agent" working under diplomatic cover from the U.S. embassy in Bishkek. Despite Washington and Moscow pressing the "reset" button to restart their strained relations, clearly there are tensions within the Russian security elite in Moscow over any warming of ties with the United States. The extent to which Russian intelligence and the security elite in Moscow seeks to use such pressures on the U.S. involvement in Central Asia, will be reflected in persistent anxiety within the region about the exact nature of Russia's policy objectives (Rossiya TV, April 5).
Tashkent's agreement on the transit of non-military supplies into Afghanistan represents a cautious step forward in its relations with the U.S. and shows that is willing to play a proactive role in supporting the mission in Afghanistan. Its sense of caution, however, is underscored by the nefarious and public Russian accusations and suspicions concerning the "underlying" motives for the U.S. presence within the region.