Obama's Ankara Visit Highlights Rapprochement Strategy Toward the Middle East
Publication: Eurasia Daily Monitor Volume: 6 Issue: 66
By: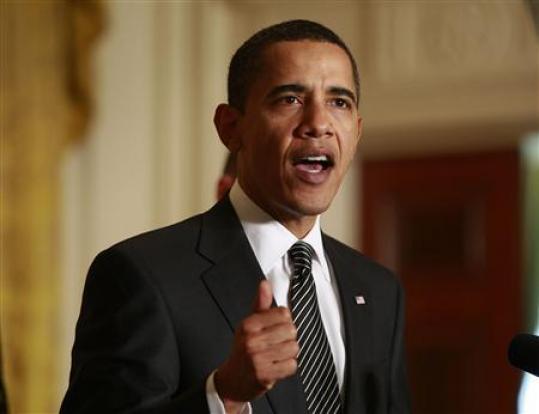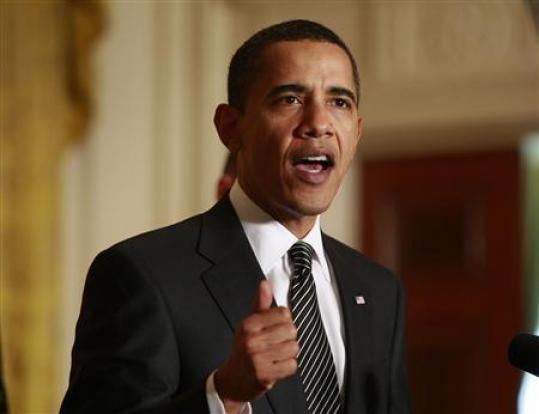 President Barack Obama's visit to Ankara was well received by the majority of Turkish people, apart from a minority in Ankara complaining about traffic jams due to enhanced security measures. Obama's visit to Turkey was a well planned public diplomacy event by U.S. policy planners. The day before his arrival in Turkey, at the EU Summit in Prague, he called on EU leaders to accept Turkey into membership. It was a clear message to both the EU and a Turkish public that had not proven sympathetic towards American policy in recent years. The Turkish press gave headline coverage to Obama's support for the country's bid for EU membership (Sabah, Hurriyet, Vatan, Milliyet, April 6). Advocating Turkey's EU membership prepared the ground for his trip to Ankara. An opinion poll, conducted by the Infakto polling company, showed that 52 percent trusted Obama, partly reflecting his positive outlook toward Turkey (Taraf, April 6).
Obama delivered a keynote speech in Turkey's Parliament underlining his commitment to renew the alliance and friendship between the two countries. He acknowledged that his visit to Ankara was partly a show of support for Turkey as "an important part of Europe. And Turkey and the United States must stand together -and work together- to overcome the challenges of our time" (Today's Zaman, April 7).
Obama encouraged Turkey to take further steps in its domestic policies aimed at democratization. In his address to the Turkish Parliament he stressed three key issues that are contested debates within Turkish politics. He suggested reopening the Orthodox Halki Seminary, closed by the Turkish authorities in 1971, as way of showing the freedom of religion in the country and to have robust minority rights allowing society to benefit fully from the contributions of all its citizens (Today's Zaman, April 7). He called for the opening of Turkey-Armenian border and suggested that each country should work through its past. "The best way forward for the Turkish and Armenian people is a process that works through the past in a way that is honest, open and constructive." In Istanbul, during the second part of his trip, Obama met the Turkish and Armenian foreign ministers to discuss further developments in the Turkish-Armenian rapprochement (Hurriyet, April 6).
Moreover, Obama promoted further reforms toward providing educational and other means of democratization for the country's Kurdish minority (Vatan, April 7). He told the chairman of the Kurdish nationalist, Democratic Society Party, Ahmet Turk that the Kurdish question cannot be resolved through violence or an armed struggle (Anadolu Ajansi, April 6). He declared that the Kurdistan Workers Party (PKK) is a terrorist organization and that America will continue to support Turkey in its fight against the PKK (Hurriyet, April 7).
However, Obama's wider message was to the Middle East, almost perfectly complementing Turkey's multi-dimensional foreign policy initiatives in recent years. In his meeting with Turkish Prime Minister, Tayyip Erdogan, Obama stated that he was closely monitoring Turkey's role in its effort to become a mediator between Israel and Syria to bring peace to the Middle East. He requested that Turkey should continue its efforts to bring Israel and Syria together (Ihlas Haber Ajansi, April 6).
Obama also used his visit to Turkey to repeat his call for political dialogue with Iran, saying that the peace of the region will be advanced if Tehran abandons any ambitions to acquire nuclear weapons. Referring to Iran as the "Islamic Republic," Obama stated that the U.S. seeks engagement based on mutual interests and respect and challenged Iran's leader to play a role that will promote the economic and political integration of the region, as well as building prosperity and security (Today's Zaman, April 7). In response, Iranian President Mahmoud Ahmedinejad said in a later statement that "the change in policies should be fast. We approve the fundamental and real change in the U.S. policies" (www.haberturk.com, April 6). Ahmedinejad implied that Iran first wants to see the U.S. taking the first steps towards rapprochement through practical action.
Finally, Obama advocated closer U.S.-Turkey cooperation over Iraq to maintain the latter's territorial integrity and preserve its security. He pledged a joint effort to combat terrorism to prevent Iraq from becoming a future breeding ground for terrorist attacks on Turkey. "These efforts will be strengthened by the continued work to build ties of cooperation between Turkey, the Iraqi government, and Iraq's Kurdish leaders, and by your continued efforts to promote education and opportunity for Turkey's Kurds" (Today's Zaman, April 7).
Some elements of these initiatives were unpopular amongst opposition groups within Turkey. The idea of reopening the Turkey-Armenia border disturbed the Kemalist Republican People's Party (CHP) and the Turkish Nationalist Action Party (MHP). In television interviews Onur Oymen and Deniz Bolukbasi, MHP and CHP deputies and retired diplomats, harshly criticized the idea of opening the Armenian border without Yerevan taking the first step toward solving the problem (CNNTurk, April 5). Furthermore, the DTP was unhappy about Obama's clear support for Turkey's fight against the PKK and his statement that an armed struggle is not a solution for achieving Kurdish minority rights. Similarly, the Turkish military could resist the idea of opening the Halki Seminary, since it has been the most vocal proponent of the idea that the seminary is a potential "Trojan horse" that in the long run will damage the country's national interests.
Obama's visit to Ankara indicates that Washington views Turkey as a pivotal country and strategic partner in its vision to re-establish friendly U.S. relations with the Muslim world. Obama wants Turkey to take further initiatives towards its democratization, believing that a fully democratic Turkey will help the U.S. build diplomatic bridges between East and West. Turkey might become a crucial part of Washington's efforts to implement the parallel policies of reaching out to the wider Islamic World while serving U.S. foreign policy interests in the Middle East.