Violent Incidents Claim 20 Lives In Dagestan In One Week
Publication: Eurasia Daily Monitor Volume: 8 Issue: 156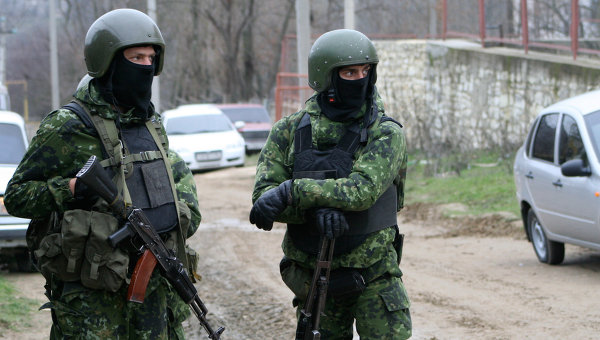 One policeman was killed and two wounded yesterday (August 11) during a shootout with alleged rebels in Dagestan's Tsuntinsky district. The incident took place in the village of Vitiyatl when a group of suspected rebels discovered in a private home opened fired on police. Three suspected militants were also killed in the shootout.
Also yesterday (August 11), the National Anti-Terrorism Committee (NAK) reported that six suspected rebels, including a woman, were killed in a special operation targeting a private home on the outskirts of the Dagestani capital Makhachkala. According to the NAK, among the dead was Abdulla Magomedaliev, aka Daud, who had been appointed last year by the Dagestani rebel leader Magomedali Vagabov (who was later himself killed) to head a rebel "special battalion." That rebel "special battalion" subsequently carried out attacks on law-enforcement and other government officials, including the September 2010 attack on a base of Interior Ministry Internal Troops in Buinaksk. The NAK also claimed that Magomedaliev, "through his foreign emissaries, had contact with the Georgian special services, which rendered him assistance in conducting terrorist activities."
According to an unidentified NAK official, security forces found beneath the home where the rebels were hiding in a tunnel that led to a small underground bunker. The official said that among the items found in the bunker were improvised explosive devices, a Shmel disposable thermobaric grenade launcher / rocket-propelled flame-thrower, four Mukha grenade launchers, two Makarov pistols, three AKM automatic rifles, traffic police badges and special equipment along with camouflage uniforms and other accoutrements (www.kavkaz-uzel.ru,August 11-12).
On August 10, an unidentified attacker in Makhachkala's Sovietsky district put a grenade through a ventilator into a room where a 35-year-old employee of the police department was located. The grenade detonated but the police employee was not hurt (www.kavkaz-uzel.ru, August 10).
On August 9, two unidentified attackers shot a policeman in the village of Kadar in Dagestan's Buinaksk district. The officer, identified only by his surname Saidov, was killed on the spot. In a separate incident on August 9, a 30-year-old woman was injured when an IED detonated in the yard of a home in Makhachkala. The blast blew off her right hand (www.kavkaz-uzel.ru, August 9).
In the early hours of August 9, seven people were reportedly killed in a shootout between residents of the villages of Gimry and Untsukul in Dagestan's Untsukulsky district. A two-year-old girl was reportedly among those killed. It remains unclear what provoked the conflict. Around the same time, security forces launched an operation around Balakhany, another Untsukulskydistrict village. Kavkazsky Uzel quoted Rasul Sharipov, a teacher at a school in Balakhany, as saying that the village was surrounded by "siloviki," including soldiers armed with machine guns and snipers. He also said that planes had bombed the outskirts of the village. "Who is being bombed, what is going on – no one knows, inasmuch as everyone is afraid to go outside," Sharipov told the website. "What will happen next, no one knows" (www.kavkaz-uzel.ru, August 9).
On August 8, an IED detonated as a column of military vehicles was passing along the outskirts of the village of Khebatli in Dagestan's Tsuntinsky district. No one was hurt in the incident, which took place as vehicles belonging to the 136th motorized rifle brigade were driving by (www.kavkaz-uzel.ru, August 8).
In the early hours of August 6, unidentified attackers shot and killed two policemen in the Dagestani city of Izberbash. The incident took place in a city park when the police officers demanded to see the perpetrators' documents and the two policemen, identified as Senior Lieutenant Alkhasov and Senior Sergeant Shakhnovazov, died on the spot (www.kavkaz-uzel.ru, August 6).
In Ingushetia, unidentified attackers broke into a home in the city of Nazran on August 10 and killed a man inside. A source in Ingushetia's law-enforcement agencies was quoted as saying that four men in masks and camouflage uniforms broke into the home and shot the man to death. The attackers escaped in a car (www.kavkaz-uzel.ru, August 11).
In Chechnya on August 8, four armed men in masks broke into a home belonging to relatives of Khadishat Taramova, the deputy manager of the Pension Fund's branch in Chechnya. The raiders stole from Taramova's mother-in-law and sister-in-law gold ornaments worth 500 Euros and cash – 1,300,000 rubles ($44,192) and $3,500 – along with a Toyota parked outside the home (www.kavkaz-uzel.ru, August 10).
Also on August 8, police discovered an IED on the side of a road outside the village of Dai leading to the village of Sharo-Argun in Chechnya's Shatoi district. Bomb disposal experts defused the device, which consisted of an artillery shell connected to an electronic detonator (www.kavkaz-uzel.ru, August 9).