"War without Gunfire": China's Intelligence War with Taiwan
Publication: China Brief Volume: 10 Issue: 22
By: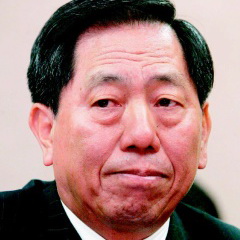 In spite of an apparent thaw in overt cross-Strait tensions since Taiwanese President Ma Ying-jeou was elected into office in 2008, the shadow war between Chinese and Taiwanese intelligence agencies has continue unabated. While Beijing and Taipei have made remarkable progress in liberalizing economic barriers, recent cases of high-level espionage laid bare the underlying distrust and risks that persist on both sides of the Taiwan Strait. These incidents represent the latest in a string of cases that also underscore the challenges ahead for Taiwanese President Ma Ying-jeou as he delicately balances the imperative of protecting critical defense and intelligence assets while promoting stronger ties with China.
Several recent high-profile cases of active and retired Taiwanese agents allegedly working at the behest of Chinese intelligence have sparked concerns over deficiencies in Taiwan's intelligence apparatus. One recent case, described by local media as the highest level of espionage in the past 20 years, involved a senior Taiwanese military officer in the Military Intelligence Bureau (MIB), which is a subordinate organ of the National Security Bureau (NSB) tasked with the collection of operational military intelligence. Colonel Lo Chi-cheng—who was reportedly in charge of building Taiwan's human intelligence network in China—was charged by prosecutors for providing intelligence to China that may have compromised Taiwan's clandestine network in China. According to the Apple Daily cited by Taipei Times, some of the information included lists of Taiwanese spies stationed in China. Prosecutors believe that Lo leaked classified information on at least 12 occasions, and in return received as much as $100,000 in payments from Chinese intelligence (Taipei Times, November 3).
Military prosecutors believe Colonel Lo collaborated with Lo Pin, a China-based Taiwanese businessman, to collect military intelligence for China. According to prosecutors, Lo Pin was recruited by the MIB in 2004 to operate undercover in China as a Taiwanese businessman. According to one account, Lo Pin was "flipped" after being caught and tortured by Chinese security agents (Taipei Times, November 3).
In an effort to calm concerns about the potential intelligence fallout from Colonel Lo's leaks, Taiwan's Defense Ministry spokesman Major General Yu Sy-tue said during a regular press briefing: "The leak will have limited influence on the operations of the Military Intelligence Bureau" (China Post, November 3). More importantly, however, this case highlights an endemic problem within the MIB, in particular its recruitment practices. According to some experts, the Taiwanese intelligence community has suffered from bureaucratic interference and high turnovers in staff, which prompted the bureau to rely more on businessmen and students as assets. Such measures have serious consequences for the quality of information (Los Angeles Times, May 3, 2008). Indeed, as recent cases clearly demonstrate, these assets are increasingly seen as liabilities for Taiwanese intelligence. Its assets are becoming more susceptible to being compromised and becoming double agents.
These recent arrests follow another case in February this year, in which Taiwanese prosecutors detained two retired military intelligence agents for spying for China. According to Taiwan's Apple Daily, one of the suspects, Chang Chuan-chen, went to live in China after he retired from the MIB in 2006, but continued to work for the bureau on the mainland. Chang's accomplice, Tseng Nen-duen, also worked in the MIB and joined Chang after retirement (eTaiwannews, February 3).
Tseng's and Chang's arrests reportedly prompted a high-ranking official in the MIB to issue a memo warning retired agents to "never go to China." According to Chang Kan-ping, "China still actively uses various channels and methods to collect information from us … Some of our work partners were questioned, arrested or detained when going to China" (eTaiwannews, February 3).
During a recent session in the Legislative Yuan (Taiwan's parliament), Premier Wu Den-yih admitted that Taiwan and China are still engaged in a "war without gunfire" despite warming ties between the two sides. "National security must be protected in light of such threats to information and intelligence data," Wu said (Central News Agency [Taiwan], November 2; China Post, November 3).
While catching spies in the Taiwan Strait is hardly a one-way street—a Chinese People's Liberation Army (PLA) officer was executed in September 2008 after a Chinese military court found him guilty of selling classified documents to Taiwan (Kyodo News, September 8, 2008)—President Ma, at the outset of his administration, took unilateral steps in calling a truce in this murky war. In early 2009, Taiwan's National Security Council (NSC), which serves as the president's principal arm for coordinating national security and foreign policy matters among various government agencies, reportedly ordered the NSB to cease the recruitment of agents to work inside China (Liberty Times, February 13, 2009). Thus, the revelation of these spy cases may be seen as a slap in the face for the Ma administration, which took pains to ease tensions with Beijing as front and center of its foreign policy agenda.
These incidents highlight a growing problem with the internal control mechanism of Taiwan's intelligence services, and may even reflect a crisis of loyalty among intelligence officials. Indeed, in response to growing concerns about low morale in the intelligence ranks, the NSB is reportedly planning to introduce an award system (Taipei Times, November 1).
In the final analysis, as China and Taiwan continue to dismantle the cross-Strait firewall with greater economic and people-to-people interaction across the Taiwan Strait, it will increasingly be easier for Chinese intelligence services to recruit spies to gather information in Taiwan. These recent cases underscore the fact that intelligence organizations on both sides of the Strait have been exploiting the opening up of exchanges that has taken place in the past. Yet, as the center of economic and political gravity in the Taiwan Strait shifts toward China, Beijing appears to be gaining an upper hand in this "war without gunfire."