While Increasingly Anti-Western, Russia Needs Foreign Military Technology
Publication: Eurasia Daily Monitor Volume: 9 Issue: 185
By: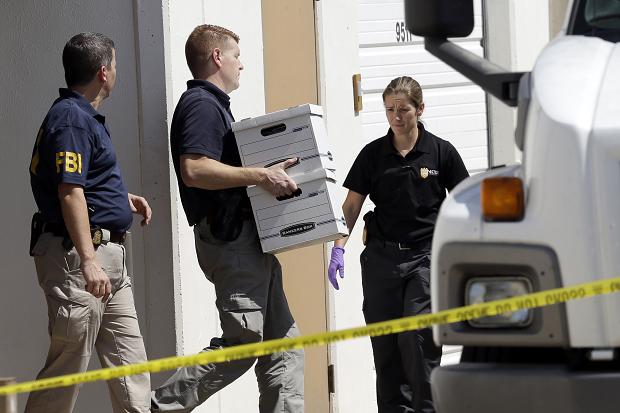 Last week, US federal prosecutors announced they have broken up a network of Russian agents that allegedly supplied the Russian military, intelligence agencies and defense industry with smuggled US-made electronic and microchip components. A Houston company, Arc Electronics Inc., allegedly illegally shipped some $50 million worth of electronic components to Russia. Its executive, Alexander Fishenko, was arrested together with seven other former Russian and other former Soviet republic citizens. All, apparently, are today naturalized US citizens, and some also hold valid Russian passports. Three other suspects have avoided arrest, apparently hiding in Russia. The US Department of Commerce announced it blacklisted 156 foreign companies and individuals allegedly connected to the smuggling ring. Of them, 119 are Russian. The US-made electronic components were allegedly used in military radar and surveillance systems, in missile guidance and detonation triggers (RIA Novosti, October 4).
Spying has for a long time been an occupational hazard in East-West relations. Spy scandals often make the front page, but typically fade away without changing much in the overall picture since spies are a replaceable commodity. In June 2010, a group of ten Russian "illegal" or "sleeper" spies were detained by the FBI in the United States and swapped for four Russian citizens who were serving long sentences, convicted of being Western spies. As "sleepers," the agents did not engage in any illegal activity, awaiting orders to activate, which never came (see EDM, July 1, 2010). One of the ten—a redheaded beauty named Anna Chapman—became a TV anchor at one of Moscow's second-tier television channels, but did not evolve into a first class political or news celebrity. The rest of the "illegals" melted into obscurity, as regular spies are trained to do. The Russian SVR intelligence service most likely began working on deploying a replacement of the lost assets, while the Barack Obama administration continued the policy of the "reset" in Washington's relations with Moscow.
The Houston arrests may have much more serious repercussions. Arc Electronic was clearly not "sleeping," but allegedly collecting highly essential components for the Russian military. If the US authorities are seriously intent on hampering the access of the Russian military, defense industry and intelligence services to American-made microchips and other high-tech electronic merchandise—including components involving US patents and knowhow made in third countries—this may critically impede President's Vladimir Putin's much hyped multi-billion dollar rearmament program.
More than two decades after the end of the Cold War, the Russian defense industry virtually cannot produce any modern sophisticated weaponry without Western-made components and materials, with some essential parts coming directly from the United States. Last month, Deputy Prime Minister in charge of the defense industry Dmitry Rogozin, speaking at a meeting of the governmental Military-Industrial Commission, demanded that "more must be done" to replace foreign-made electronic components used in Russian defense production. Plans have been enacted to develop Russian-made electronic components in cooperation with Belarus, but, according to Rogozin, at present the "list of foreign-made electronic components" allowed to be used in Russian weapons is constantly growing and "this is intolerable" (RIA Novosti, September 19).
A top-level source within the Russian defense industry, speaking on condition of anonymity, previously told Jamestown that high-resolution radars needed for the most modern Russian fighter jets, as well as anti-aircraft and ballistic missile defense systems require US-made components. As Rogozin confirms, the "list" of such components is approved by the Defense Ministry and they are procured in the West with the help of the intelligence services. Despite the overall worsening of relations, Western governments in recent years seem to have turned a blind eye to growing Russian purchases of high-tech military-connected equipment.
Last week, Rogozin denied that the alleged Russian agents from Arc Electronics or other blacklisted entities purchased anything for the Russian defense industry illegally in the United States. At the same time Rogozin declared: "We thank the Americans—the latest scandal is a reality test to those in Russia who believe in defense cooperation with foreigners." Plans have been drafted to consolidate the Russian electronics industry to make the needed microchips, added Rogozin (RIA Novosti, October 5). The ruling Russian bureaucracy surely likes to "consolidate assets" and build state-funded elaborate corporations, but in most cases is too corrupt to make them work properly or manufacture cutting edge military products without constant Western supply and support.
After Putin's third presidential term began last May, Russian policy and official rhetoric has been increasingly anti-Western. Russia has refused full access to Western observers to visit its strategic military exercises and adamantly refuses to resume participating in the 1990 Conventional Forces in Europe treaty (CFE), which Moscow abandoned in 2007. Speaking this week in the parliament's Federation Council, Foreign Minister Sergei Lavrov accused NATO of building up forces in Europe and running military exercises that threaten Russia. "It does not make any sense to work together on conventional arms control," added Lavrov (RIA Novosti, October 10). Last week, speaking to Russian soldiers based in Tajikistan, Putin announced that NATO enlargement is threatening Russia and "we will build our defense policy to cope with the threat" (www.kremlin.ru, October 5).
Russia has also ordered the aid agency USAID to end its operations in Russia (see EDM, September 20). This week it became known Russia wants to curtail the Cooperative Threat Reduction (CTR) Program also known as Nunn–Lugar, based on a 1992 US law sponsored by Senators Sam Nunn and Richard Lugar. The CTR has spent $5 billion in Russia since 1992 to help dismantle dangerous weapons. Now the Russian authorities say that CTR is giving the US too much insight into the Russian military (Kommersant, October 10). The Putin regime is rapidly transforming into a reclusive and repressive dictatorship, increasingly anti-Western and aggressive. Russian weapons, modernized with Western help, have been exported to Syria, Iran, Venezuela and China. Obama's policy of the "reset" has failed to influence Putin's policies in any significant way.
During the Cold War, the West initiated the Coordinating Committee for Multilateral Export Controls or COCOM, which imposed strict arms and double-use technology embargos on Russia and its allies. In 1996 COCOM was replaced by the Wassenaar Arrangement—a much weaker control regime that is not aimed against Russia at all, since it is a full member itself. But it is still unclear whether last week's arrests in Houston are a game-changer that could develop into significant effort by the West to again enforce stricter high-tech export controls on Russia, as Moscow fears.