Will Russia's Fuel Shortages Stimulate Energy Cooperation within Central Asia?
Publication: Eurasia Daily Monitor Volume: 8 Issue: 109
By: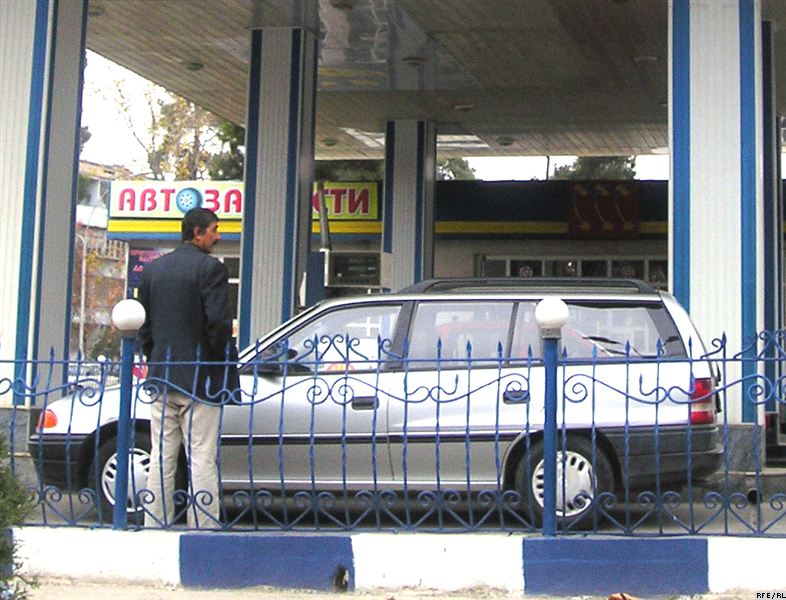 Russia, one of the world's leading energy producers and exporters, has recently announced its decision to significantly increase customs duties on the fuel it sells abroad starting on May 1. Viewed as a temporary measure to rectify the country's domestic fuel deficit and rising inflation levels in light of the upcoming parliamentary and presidential elections, the move has not only exposed the limitations of Russia's oil processing capacity but has also raised fears of likely fuel deficit and energy price hikes throughout Central Asia. This particularly concerns the regional energy importing countries of Kyrgyzstan and Tajikistan, which have a long history of energy shortages and heavy reliance on Russia as their predominant fuel supplier. The current and potential challenges thus call for more effective energy policies in Central Asia, not least through enhanced energy cooperation within the region between energy importers and exporters and more diversified risk management strategies for national energy industries.
The Russian government has reportedly increased tariffs on fuel exports by 44 percent to induce local producers and suppliers to sell more at home. The policy aims to save as much as 200,000 tons of high-octane fuel each month for domestic consumption (www.inosmi.ru, May 7). Many suppliers in Russia have recently focused their activities on overseas markets given soaring global energy prices amidst the turbulent events in the Middle East. Meanwhile, the production of virtually all types of car fuel has dwindled in Russia by almost 130,000 tons compared to the previous year, while exports have grown by about 600,000 tons in the first quarter of this year alone. Experts believe the increase in excise duties on fuel and domestic price control policy has been responsible for this. Moreover, not all of the oil-processing plants in Russia have managed to transition to the production of the ecologically superior Euro-3 type of fuel. Local suppliers may also be interested in stocking up their fuel supplies in anticipation of higher prices in the domestic markets in the future. These conditions have led the Russian government to raise tariffs on fuel exports (www.inosmi.ru, May 7; www.izvestia.ru, April 29).
However, experts fear that these steps could result in higher energy deficits and prices in Tajikistan and Kyrgyzstan, which already face dire inflation and food security challenges. Others even foresee an additional leverage that Moscow can gain over the Tajik and Kyrgyz economies as a result. Both countries rely heavily on fuel from Russia, making the country an essential energy supplier. Russian exports helped Tajikistan cover 90 percent of its oil needs last year. The figures for Kyrgyzstan are comparable, with the country currently importing as much as 92 percent of its fuel from Russia (www.inosmi.ru, May 7). Yet, such statistics also highlight the need for more effective national energy import diversification strategies in Central Asia to minimize the risks associated with energy policy changes enacted by any energy exporters.
While no quality analysis is yet available to credibly assess the impact of Russia's decision on the current fuel prices in the region, existing press reports indicate that fuel prices in Tajikistan have grown a great deal recently, reaching up to $1.2 for a liter of fuel in some locations. Kyrgyzstan, in turn, can expect to see fuel price increase of about 4 percent this year.
The fears of energy deficits and price hikes induced by Moscow raising duties on exported fuel may be overly exaggerated, if not misplaced altogether. According to one Kyrgyz official, Russia's export restrictions apply to one particular type of high-octane fuel only. Central Asian countries, however, primarily rely on imports of a Euro-2 type of fuel. Russian fuel suppliers have also pledged to ensure uninterrupted fuel supplies to Kyrgyzstan, which hosts and supplies fuel to a critically important US military base servicing coalition forces in Afghanistan (www.inosmi.ru, May 7; www.izvestia.ru, April 29).
Fuel supplies may indeed keep flowing, but the potential for energy price surges remains high considering uncertain conditions in the global energy markets and Russia's own domestic politics driven by preparations for the upcoming parliamentary and presidential elections this year and in 2012 respectively (www. inosmi.ru, April 30). In this context, speculation abounds on the potential deleterious socio-economic consequences for Kyrgyzstan and Tajikistan, where energy price increases and deficits have heightened social strains and undermined the legitimacy of national governments for several years. The popular protests in Kyrgyzstan, which were in part spurred by energy and utility price hikes and led to the removal of president last year, are a case in point, underlying the need for more effective public policies.
Energy exporters and importers in Central Asia have further faced serious difficulties in maintaining, let alone developing forward-looking intra- and inter-regional energy markets, which could otherwise enable them to pursue more effective domestic and foreign policies. The announcements of Uzbekistan and Kazakhstan to extricate themselves from the regional electricity grid (EDM, January 18) and endless energy squabbles between upstream and downstream countries illustrate this point, exposing the region to further uncertainties. Both regional energy importers and exporters already face internal and external political and economic risks, in some cases due to excessive reliance on one fuel supplier, poorly regulated national and regional energy policies and cooperation, constrained oil processing capacities, and lack of coordinated policy responses. Enhancing oil-processing capacities in Russia, Uzbekistan and Kazakhstan may prove helpful here. Kazakhstan, for instance, already covers the remaining 10 percent of fuel needs in Kyrgyzstan (www.inosmi.ru, May 7).
Current uncertainties about the impact of Moscow's decision on energy supplies and prices in Central Asia only reinforce the case that the regional countries are better off if they choose to act proactively with Russia and other Central Asian countries now rather than be forced to act reactively later. Intra-regional energy cooperation in Central Asia, including in the framework of relations with Russia in some instances, looks shaky at this stage. But without it, no secure regional energy supply chain is likely to emerge to tackle energy security challenges in Eurasia. Russia's fuel shortages may thus offer yet another raison d'être and stimuli for the regional countries to pursue better and more risk-free energy cooperation within Central Asian borders and beyond.