Xi's Obsession with "Cultural Renaissance" Raises Fears of Another Cultural Revolution
Publication: China Brief Volume: 16 Issue: 3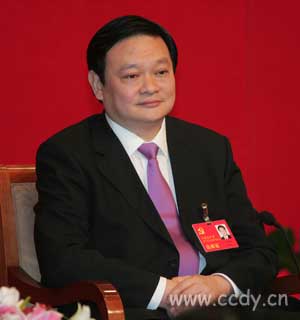 This year marks the 50th anniversary of the start of the Great Proletarian Cultural Revolution (GPCR) (1966–76), a political and cultural watershed for China. Chinese rock star and pop culture icon Cui Jian spoke for many when he said that the Cultural Revolution is still not finished as long as Mao's portrait continues to loom over Tiananmen Square (China Brief, May 5, 2015). Since late 2015, state media has given Xi the title of "core of the CCP leadership." [3] In a ritual reminiscent of the Maoist era, senior cadres repeatedly declared their fealty to the 62-year-old princeling. Since last December, the party bosses of Tianjin, Sichuan, Anhui, Hubei, Guangxi, and Inner Mongolia have pledged unquestioned loyalty to "General Secretary Xi Jinping as the core" of the CCP leadership (Apple Daily, February 1; Phoenix TV, January 31).
Conclusion
Accompanying Xi's consolidation of power, his influence over the cultural, spiritual and personal lives of his countrymen has greatly expanded. Unlike his predecessors, Jiang Zemin and Hu Jintao, who were products of compromise—technocrats with limited power—Xi has the political capital to take center stage in way no leader has in a generation. Given these developments, the possibility cannot be ruled out that Xi might, in the footsteps of Mao, unleash an ideological movement somewhat akin to the Cultural Revolution so as to impose uniformity of thinking and further consolidate his power.
Dr. Willy Wo-Lap Lam is a Senior Fellow at The Jamestown Foundation. He is an Adjunct Professor at the Center for China Studies, the History Department and the Program of Master's in Global Political Economy at the Chinese University of Hong Kong. He is the author of five books on China, including "Chinese Politics in the Xi Jinping Era: Renaissance, Reform, or Retrogression?," which is available for purchase now.
Note
1. Author's interview with house church activist, January 5, 2016.
2. For a discussion of the role of the Three-Self Patriotic Movement and the China Christian Council, see, for example, the official website of the lianghui, http://www.ccctspm.org/.
3. While ex-president Jiang was widely recognized as the "core of the Third-Generation Leadership," former president Hu never gained a similar status.