YugoRosGas—Another Gazprom Scandal
Publication: Eurasia Daily Monitor Volume: 5 Issue: 212
By: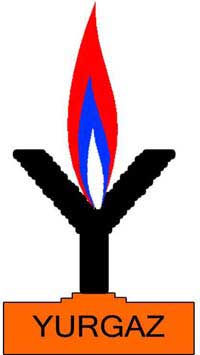 Russian Gazprom's opaque European network of subsidiaries and silent partners, which have been mired in numerous scandals over the past decade, is once again involved in what appears to be a major scam. This time it involves YugoRosGas, a gas middleman operating in Serbia with 75 percent Gazprom ownership. The company has been exposed as a shady business possibly, influencing Serbian gas officials who were apparently signing contracts with themselves in order to help secure a Gazprom takeover of Serbia's energy market. The scandal was first exposed in the Russian daily Kommersant on October 24. Kommersant also wrote that Gazprom had given the Serbs an ultimatum: Either sign with YugoRosGas, or no gas would be sold to Serbia.
It seems that Sasa Ilic, the chairman of the Serbian owned state gas company Srbijagas, signed an agreement in Moscow in mid-October with Gazprom's CEO Alexei Miller for Russian gas deliveries to Serbia of 2.39 billion cubic meters of gas. Ilic, however, did not have the authority to sign such a contract, which was, moreover, not signed directly with Gazprom but with a little-known intermediary company, YugoRosGas. Ilic is a principle stockholder in YugoRosGas. Thus, Ilic, in effect, signed a contract with himself. As it turned out, YugoRosGas received a $44.6 million (€35 million) payment from Gazprom for its services. Ilic presumably received a good share of this commission (Kommersant Daily, October 24).
One of the minority shareholders in YugoRosGas is a Viennese company named Central ME Energy and Gas A.G., which is a member of the Centrex group of companies. The Centrex group does not admit to any direct relationship with Gazprom; but investigations have shown that Centrex is, in fact, owned by a Cypriot company, Siritia Investments, which in turn was owned by OOO Rubin, a company once "affiliated" with Gazprombank. The main promoter of the Centrex companies in Europe has been Alexander Medvedev, who in the 1980s was a co-director of IMAG, a small Soviet bank based in Vienna.
The director of Rubin was listed as Konstantin Shmelev, a member of another shady Gazprom-affiliated company called ARosGas Holding, once a part of RosUkrEnergo (RUE), a Swiss based intermediary company that acts as the agent for Central Asian gas deliveries to Ukraine and sells Central Asian gas to European consumers.
RUE has often been accused by Ukrainian leaders and the Western press of having links to Russian organized crime, although RUE officials have denied these charges. The management committee of RUE includes the aforementioned Alexander Medvedev, who is also the deputy director of Gazprom and head of Gazpromexport, Gazprom's subsidiary responsible for worldwide sales. Until recently one of the co-directors of RUE was a classmate of Russian President Dmitry Medvedev, Konstantin Chuychenko, who has now been promoted to a high-level post in the Russian government.
By holding a position on the RUE board while remaining the head of Gazpromexport, Alexander Medvedev was in fact competing with his own company, as RUE often undercut the price that Gazpromexport charged for its gas.
OOO Rubin was first registered on April 7, 2004, 3 months before the creation of RUE, and was bought by Gazprombank on May 18, 2005. It is officially registered at Pereulok Furmaniy 24 in Moscow, but this address turned out to be a residential apartment building with no such company listed.
IMAG (Investment Management and Advisory Group) was headed by the present head of Gazprombank, Andrei Akimov; and his deputy was Alexander Medvedev. Both were alleged to be KGB agents while working in Vienna for IMAG. During Putin's presidency, Vienna became the hub for numerous Gazprom-connected companies that refused to acknowledge their links to Gazprom.
The presence of such entities as GWH, Centrex Group, CentraGas Holding, Zangas, Centrex Energy Italian Gas Holding A.G., Central Energy Italian Gas Holding A.G., Citel A.G., Central ME Energy and Gas A.G., and others has strengthened Russia's position in Austria's domestic gas distribution network and thereby enhanced Russian political clout in Central Europe. Some may suspect that such a network could also be used for intelligence gathering purposes and covert operations to buy the loyalty of European politicians.
The Serbian press has widely covered the YugoRosGas affair; and according to sources in Serbia, the scandal is far from over. Earlier this year, Serbia sold Gazprom a 51 percent stake in the Serbian oil and gas company NIS. Although the agreement for NIS stipulates a sale price of only $511 million (€400 million), plus another $639 million (€500 million) in investments, consultant Deloitte & Touche estimated NIS's fair value at $2.8 billion (€2.2 billion) (www.emportal.co.yu/en/news/serbia/67924.html).
The same website reports that the acquisition contract for NIS will probably not be signed by November 22, as planned, because Serbia has asked for an extension of the deadline to the end of the year. One of the main reasons for this delay is the fact that Gazprom seems hesitant about securing the $639 million needed for NIS modernization and would prefer that NIS take a loan with the Russians as guarantors. Others believe that the exposure of the YugoRosGas scheme greatly influenced the Serbian decision.