Putin Names FSB Officer to be New Ambassador to Belarus
By: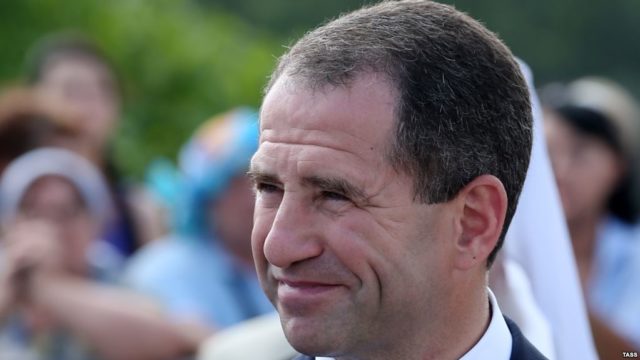 Since 1991, Moscow has generally been careful to send Russian ambassadors with impeccable diplomatic credentials to the post-Soviet states. Nevertheless, many non-Russians have still suspected some of these diplomats of being officers of the Federal Security Service (FSB—one of the main successor agencies of the Soviet-era KGB). In at least some of these case, the lacunae in their biographies could be explained by work in the intelligence service.
One of the reasons for Moscow's circumspection until now has been that the Kremlin has not wanted to send a message that it views the former Soviet republics the way Soviet leaders viewed Warsaw Pact states, to which Moscow routinely sent not professional diplomats but rather senior party officials. But now President Vladimir Putin appears to be restoring that Soviet tradition with a twist with his decision to name Mikhail Babich ambassador to Minsk. Babich has notably served in both the Soviet-era KGB and the Russian FSB. Moreover, in his post-Soviet career, he has acted as Putin's enforcer not only in Chechnya but in the Middle Volga as well. The Duma (lower chamber of the Russian parliament) confirmed Babich as ambassador on July 20, and his appointment has unsurprisingly raised concerns among some in Belarus and beyond about Moscow's intentions (Nakanune.ru, Idelreal.org, July 20).
Andrey Sivitsky, the director of the Minsk Center for Strategic and Foreign Policy Research, is among those expressing worry. He has noted that "the nomination of Mikhail Babich to the position of ambassador to Minsk, someone who is close to Vladimir Putin and with a serious political and force structure [siloviki] background (he served in the [elite] Airborne Troops, the KGB and then the FSB) shows that the Kremlin is transitioning to more active engagement with Belarus" (Gazetaby.com, July 13).
Whether that is true and Babich will take such actions or whether Putin will extend this practice to other countries, of course, is far from clear. The nomination in this case may only mean that Putin is comfortable with someone who has a security service background like his own. But as Putin himself has demonstrated, security officers often think and act differently than politicians or diplomats who do not share such experiences. And even when they try to adapt to the codes of other professions, this background often comes through.
However that may be, many in Belarus and elsewhere will read this appointment as portending greater Russian pressure on Belarus. They will recall that CPSU officials who served terms as ambassadors in bloc countries typically behaved more like pro-consuls than diplomats. Among these, of course, was most famously Yury Andropov, a party official who oversaw the suppression of the Hungarian revolution in 1956 and who later rose to head the KGB and the Soviet Union as a whole.
Babich will have to act carefully lest he feed the fears some Belarusians naturally have because of what they know about Moscow's policies.