Islamist Movements in the Horn of Africa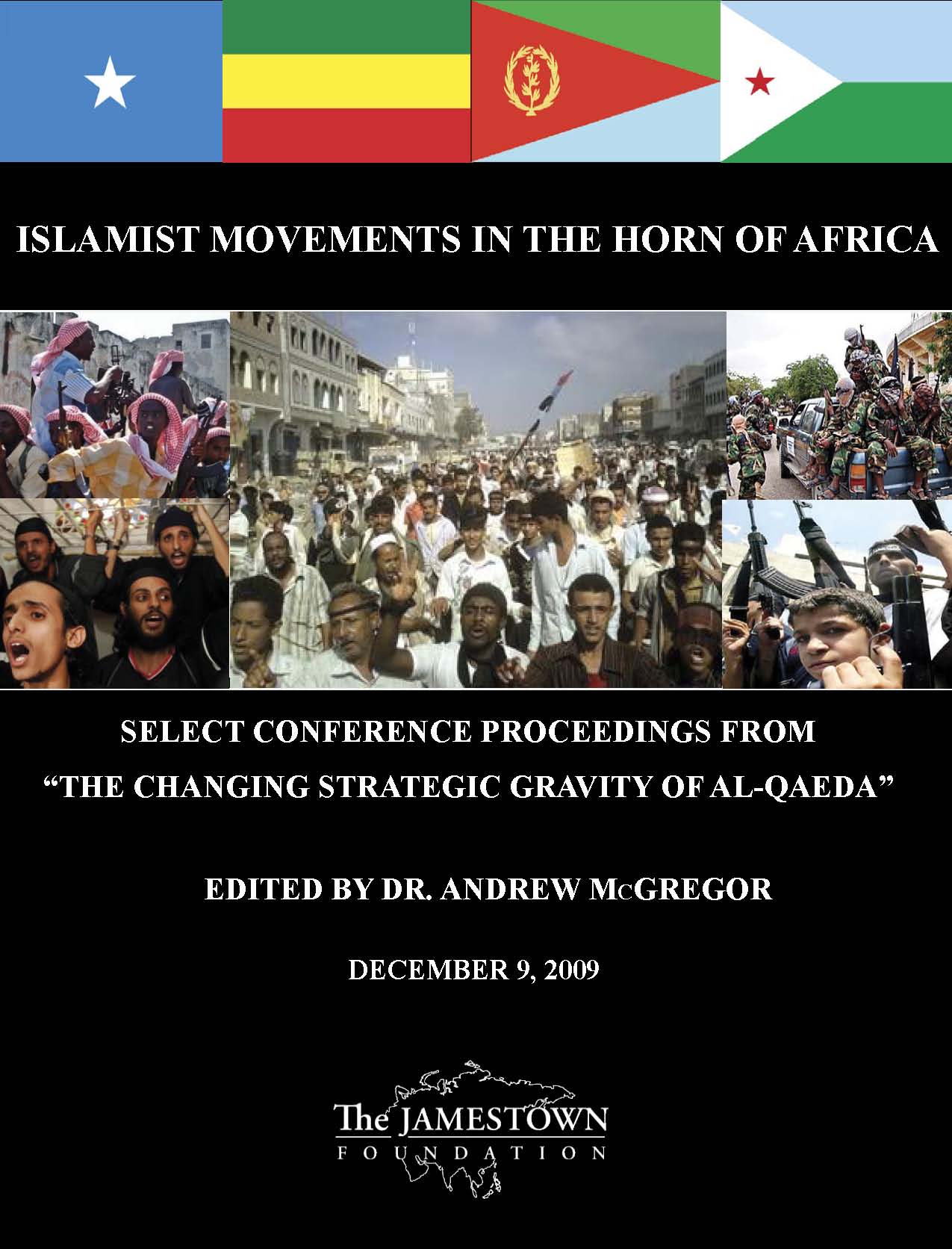 On December 9, 2009, the Jamestown Foundation organized a special panel on "Islamist Movements in the Horn of Africa" as part of its annual conference, the latter appropriately titled "The Changing Strategic Gravity of al-Qaeda". This report is comprised of the proceedings from this important panel, including executive summaries, full text transcripts and power point presentations. The following speakers and subject matter are featured in this report:
Ambassador David H. Shinn examines the growing threat posed to Somalia's Transitional Federal Government by the radical Harakat al-Shabaab Mujahideen (Mujahideen Youth Movement).
Brian O'Neill looks at the changing security dynamics in Yemen, a state that is battling a tribal movement in the north, secessionism in the south and the expansion of a rejuvenated al-Qaeda organization in the nation's Sunni community.
Dr. Andrew McGregor addresses the factionalism that now permeates Islam in Somalia, a drastic change from the once uniform mode of worship that was a unifying force in the nation.
Andrew Black analyzes the massive trade in arms that links Yemen and the Horn of Africa across the Gulf of Aden, tracing the development of this trade from the Cold War era to present.