Northern Nigeria's Boko Haram The Prize in al-Qaeda's Africa Strategy
By: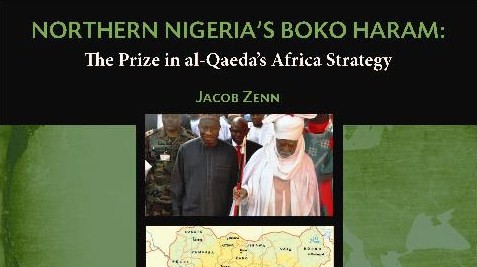 The Occasional Paper, entitled "Northern Nigeria's Boko Haram: The Prize in Al-Qaeda's Africa Strategy" is now available for purchase on our website. This Occasional Paper examines the evolution of al-Qaeda's Africa strategy from its focus on East Africa in the 1990s to the entire African continent by the mid-2000s. It then analyzes al-Qaeda's efforts to establish a relationship with Boko Haram's predecessor, the Nigerian Taliban, from 2003 to 2009; the evolution of the Boko Haram threat to Nigeria and its neighbors from 2009 to late 2012; and the extent to which al-Qaeda in the Islamic Maghreb (AQIM), which now controls the separatist state in northern Mali called "Azawad" with two allied Islamist militias, has interacted with Boko Haram and other militants in northern Nigeria.
The paper argues that al-Qaeda has been interested in expanding its anti-American and transnational militant agenda to Nigeria through local Nigerian militants, but that the Nigerian Taliban largely pursued its own socio-political agenda in Nigeria. As a result, a partnership between al-Qaeda and Nigerian militants was never forged in the 2000s. However, since the rise of Boko Haram in 2009, which evolved from the Nigerian Taliban, the group's ideology has become much more anti-American, largely due to a change in leadership from the late Mohammed Yusuf to his former second-in-command Abubakr Shekau. AQIM's rise in northern Mali, which is only 300 miles from northern Nigeria, will facilitate an al-Qaeda and Boko Haram alliance. As AQIM and Boko Haram's areas of operations begin to overlap in northern Mali, Niger and northern Nigeria, so will their interests. This will have a significant impact on the stability of Nigeria, U.S. interests in Nigeria, and West African regional security.
Jacob Zenn is an analyst of West African affairs for The Jamestown Foundation and works as a legal advisor specializing in international law and best practices related to the freedom of association. He earned a J.D. from Georgetown Law in 2011, where he was a Global Law Scholar and a graduate degree in International Affairs from the Johns Hopkins School of Advanced International Studies (SAIS) Center for Chinese-American Studies in 2007.

Additional Articles by Jacob Zenn:
Boko Haram Exploits Sectarian Divisions to Incite Civil War in Nigeria