Elections Issue: Militants in Libyan Politics: A Militant Leadership Monitor Special Report
By: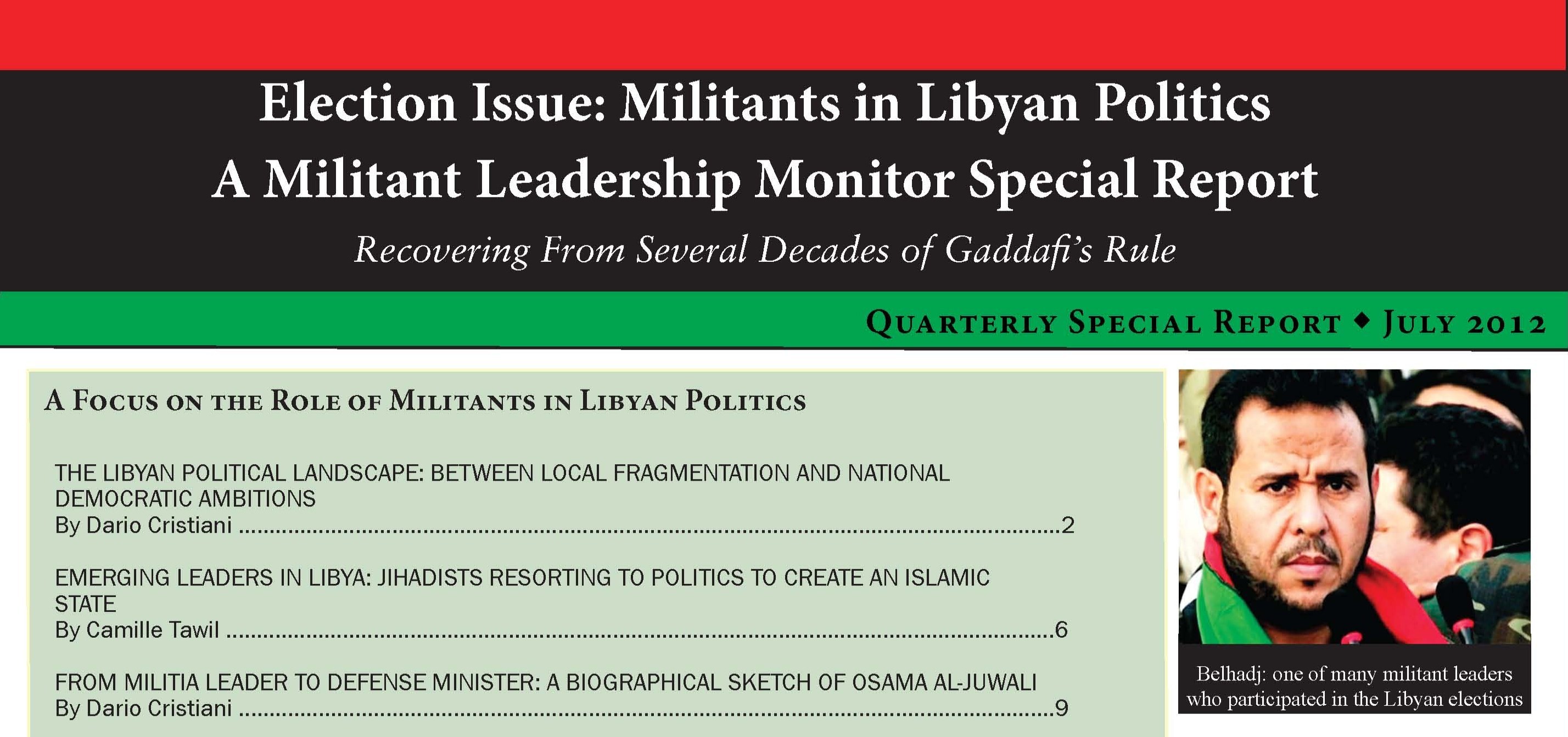 In this Special Report on the Libya Elections we examine the entrance of militant leaders into the political scene as the country recovers from several decades of Gaddafi's rule. This 2012 Quarterly Special Report features five articles and a timeline commissioned by The Jamestown Foundation.
The report looks ahead at some of the key actors shaping the internal struggle for authority and legitimacy in post-Gaddafi Libya and highlights some of the efforts and security challenges involved in the creation of a new political system in Libya and the ideological factors influencing Libyan militant groups and the former fighters now turned politicians vying for power as a result of the recent elections.
From the February 14, 2011 calls for demonstrations against the Gaddafi regime through the July 7, 2012 first national parliamentary elections held in over 40 years, the QSR takes you through the political history and developing actions of various actors in the Election Issue.