April Briefs
Publication: Militant Leadership Monitor Volume: 4 Issue: 4
By: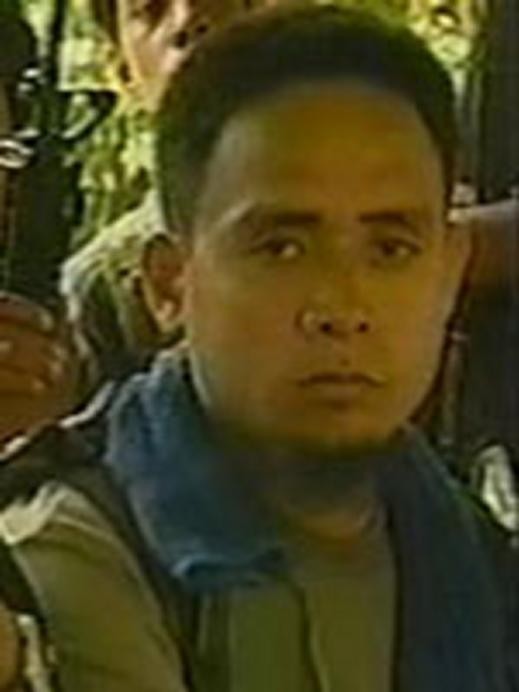 PHILIPPINE MILITARY OPERATIONS TARGET ABU SAYYAF GROUP LEADERS
Nicholas A. Heras
Philippine security forces recently engaged in a series of operations against the militant Salafist organization Abu Sayyaf Group (ASG), in the Zamboanga Peninsula on the island of Mindanao and on Basilan Island in the Sulu Archipelago in the southern Philippines. The Philippine military was seeking to dismantle ASG's operational capability and leadership infrastructure. Two of the group's senior leaders, Isnilon Totoni Hapilon and Puruji Indama, were the high value targets of one of the operations launched against an ASG camp jointly run by Hapilon and Indama near the town of Tipo-Tipo on Basilan (Philippine Star [Manila], April 19).
Eight ASG fighters were killed and three wounded in the Basilan operation. Hapilon is believed to have been wounded in the face, but escaped into the jungles surrounding the Basilan camp; Indama is unaccounted for but is reported to have also escaped (Philippine Daily Inquirer [Makati City], April 16). In an operation related to the raid in Basilan, Philippine security forces captured Abdullah Kallitut, an ASG sub-commander close to Hapilon and Indama, near Isabela City in the northern region of Basilan (Mindanao Examiner [Zamboaga City], April 7).
Isnilon Hapilon is believed to be the second highest ranking member of the ASG and is considered an international terrorist by the Philippine government, the U.S. Federal Bureau of Investigation (FBI) and the United Nations Security Council (UNSC). He is charged by the UNSC to have ties to al-Qaeda through Abu Sayyaf and to have participated in several kidnapping operations, including the abduction of Jeffrey Schilling, a U.S. citizen, in August 2000 and the kidnapping of 17 Filipino and three U.S. nationals from the Dos Palmas Resort off of Palawan Island in the southern Philippines, which resulted in the beheading of two Filipinos and one American (United Nations Security Council, August 26, 2009). The FBI is offering a $5 million reward for the killing or capture of Hapilon and charges him with several crimes, including "Murder of a United States Citizen Outside the United States"; "Hostage Taking Resulting in Death"; and "Conspiracy to Commit Hostage Taking Resulting in Death" (U.S. Federal Bureau of Investigation, September 29, 2010).
Puruji Indama is reported to be the strongest ASG field commander and the principal organizer of several ASG kidnapping operations on Basilan as well as in and around Zamboanga targeting Filipinos and foreigners (Philippine Daily Inquirer [Mikati City], September 17, 2008). The Philippine military believes that Indama commanded the beheading of 10 Filipino Marines on the island of Basilan in 2007 (Associated Press, April 15). He charged with leading an ASG attack on Isabela City in April 2010 that killed 13 people, including six civilians, three ASG members, and four members of the Philippine security forces (Manila Standard Today, April 14, 2010). Indama is also reported to have close ties with the Moro Islamic Liberation Front (MILF) and to have participated with MILF fighters in the ambush and killing of 19 Philippine military special force operators on Basilan in October 2011 (ABS-CBN News [Quezon City], October 24, 2011).
Indama and Hapilon's branch of ASG is also reported to have participated in the planning of the abduction of Warren Rodwell, an Australian national resident in Zamboanga who had been held since December 5, 2011 by ASG. According to reports, Rodwell was released by the ASG on March 23 in exchange for a $150,000 ransom (GMA News [Quezon City], April 15). The Philippine security operations were halted following protests by the MILF that the military was targeting MILF-controlled villages on Basilan in violation of the peace agreement signed by the Philippine government and the MILF in October 2012 (GMA News [Quezon City], April 17).
FORMER AL-QAEDA IN IRAQ (AQI) "GOVERNOR" EXECUTED BY IRAQI GOVERNMENT
Nicholas A. Heras
The Iraqi government executed Manaf Abd al-Rahim al-Rawi, al-Qaeda in Iraq's (AQI) former wali (governor) of Baghdad, by hanging on April 1 (Iraqi Ministry of Justice, April 1). Al-Rawi was a low-level Ministry of Industry employee, who as a leader of AQI in Baghdad, reportedly planned several attacks against Iraqi and Coalition targets in and around the city. Al-Rawi was captured on March 11, 2010 at an Iraqi military checkpoint and had been sentenced to death by Iraq's Supreme Criminal Court later that month (Agence France Presse, July 24, 2011; Aswat al-Iraq [Baghdad], March 16, 2011).
Al-Rawi joined AQI following the U.S. invasion of Iraq in March 2003. Al-Rawi fought with al-Qaeda against Coalition troops in the first battle in the central-western city of Fallujah in 2004. He was arrested in Baghdad by the U.S. military in June 2004 and held in detention centers until 2007 (al-Jewar [Baghdad], May 2, 2010). Upon his release, al-Rawi re-joined al-Qaeda and was responsible for its operations in Baghdad and in Anbar Governorate, west of the city. Al-Rawi commanded the assassination of Iraqi MP Dr. Harith al-Obeidi in Baghdad in June 2009, attempted assassinations of Iraqi Ministry of Planning officials and, the coordinated car bombings and mortar strikes of the Iraqi Ministry of Foreign Affairs and Finance, and several Baghdad hotels in August 2009 (Iraqi News Agency [Baghdad], April 22, 2010). The attacks killed 101, wounded 565 people and caused hundreds of thousands of dollars of damage to the buildings (al-Jazeera, August 20, 2009).
Al-Rawi's interrogation and subsequent cooperation with Iraqi and Coalition security forces led to the killing of Abu Ayyub al-Masri and Abu Omar al-Baghdadi, al-Qaeda's top leaders in Iraq, during an April 2010 military raid at their safe house in the city of Tikrit in Salah ad-Din Governorate northwest of Baghdad (Associated Press, April 30, 2010). He also disclosed information on the increasing role of the northwestern province of Ninewah as a base of operations for AQI and the significant role that jihadists from Yemen and Saudi Arabia had in the group's suicide bombings (ad-Dustoor [Baghdad], May 5, 2010).