BRIEFS
Publication: Terrorism Monitor Volume: 13 Issue: 5
By: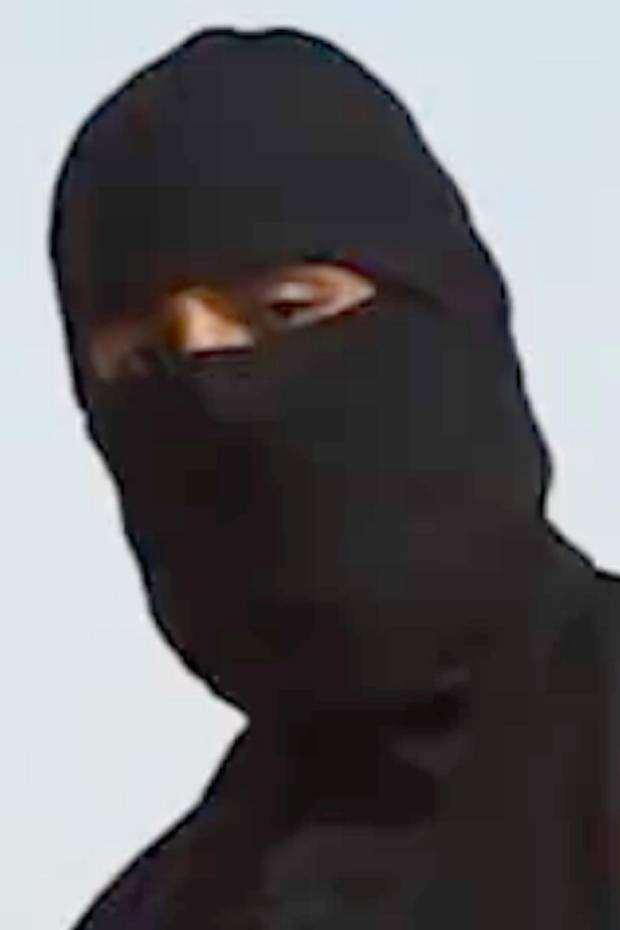 KURDISH, IRAQI OFFENSIVES PUT THE SQUEEZE ON THE ISLAMIC STATE'S STRATEGIC LINES OF COMMUNICATIONS BETWEEN RAQQA AND MOSUL
James Brandon
Following the Islamic State's defeat by mainly Kurdish ground forces, backed by U.S.-led airstrikes, in the Syrian town of Kobane in late January, the militant group has continued to suffer territorial losses both in Syria and Iraq. Most of these gains against the Islamic State have been achieved by Kurdish militants, although the Iraqi Army's offensive against the group is also starting to gather steam in Iraq's Sunni heartlands.
In Syria, Kurdish fighters claimed another important victory in late February when they captured Tel Hamis, a strategically-located town close to the Syrian-Iraqi border south of the town of Qamishli, which remains theoretically held by Bashar al-Assad's forces but in practice is largely Kurdish-controlled (al-Sharq al-Awsat, February 28). The Kurdish Yekîneyên Parastina Gel (YPG— People's Protection Units) militias, which carried out the bulk of the fighting in the Tel Hamis area, on February 27, also announced the capture of numerous villages in the vicinity, strengthening their grip in the area (YPG, February 27). An important result of these gains is that Kurdish groups are now able to severely squeeze the Islamic State's lines of communications between Raqqa in Syria and Mosul in Iraq, the group's two main cities. In effect, if Kurdish forces continue to expand their control over surrounding areas while also continuing to keep Islamic State fighters out of the areas to the north around Hasakah, then the Islamic State self-declared caliphate will come close to being effectively split in two. This will be an important military and psychological blow against the organization. In addition, Kurdish forces have continued to push Islamic State fighters out of areas surrounding Kobane, capturing the key Jebel al-Faraj checkpoint west of the city on February 20, and areas south of the city (ARA News, February 21). This success reduces the chance of an effective Islamic State counter-attack in the area, a fact underlined by Iraqi Kurdistan's rotation of a fresh 150 peshmerga fighters into Kobane (NRT, February 28).
In Iraq, Kurdish gains against the Islamic State have been more gradual. Causes include the continuing weakness of the Iraqi Army and the fact that the Islamic State-held territory is largely populated by Sunni Arabs, who are often hostile to both the Shi'a-dominated Iraqi military and Kurdish forces. In addition, Kurdish troops may be less willing to fight for Arab-majority areas as opposed to defending Kurd-inhabited areas. For instance, the veteran Iraq Kurdish fighter, Muhammad Haji Mamoud, recently told Kurdish media: "We consider the Arabic region as foreign land and we do not sacrifice our lives for it" (Rudaw, February 25). Underlining continuing ethnic tensions in and around Kirkuk, Kurdish police in the city on February 24 announced the arrest of three suspected Islamic State infiltrators, all local Arabs (Rudaw, February 24).
Meanwhile, the Iraqi federal military and around 5,000 mainly-Shi'a volunteers launched a widely-heralded offensive against Islamic State-held Tikrit on March 2, having earlier surrounded the city (al-Arabiya, March 1; March 2). Ahead of the offensive, the Islamic State had preemptively kidnapped around 100 local Sunni Arab tribesmen from Rubaidha, around 20 miles north of Tikrit, in an attempt to prevent them aiding the national army (The National, February 25; Fars News, February 26). Early reports from pro-government forces, including statements issued by the People's Mobilization Forces (a Shi'a militia), suggested that Islamic State forces had withdrawn from roads around the city (Rudaw, March 4). However, evicting the Islamic State from urban areas in the center of the city is likely to take time.
One result of the above developments, including the ongoing offensive against the Islamic State by diverse enemies in both Iraq and Syria, is that recruitment for the group has reportedly slowed. For instance, the Syrian Observatory for Human Rights reported that between January 21 and February 19, only an estimated 54 new recruits had joined the Islamic State, a marked decrease from previous months (Syrian Observatory for Human Rights, February 23). This suggests that, just as recruitment to the Islamic State accelerated when the group's territories were expanding, so the flow of would-be jihadists may start to tail off as the group finds itself increasingly on the retreat.
EXPOSURE OF UK ISLAMIC STATE FIGHTER HIGHLIGHTS UNIVERSITY RADICALIZATION
James Brandon
"Jihadi John," one of the Islamic State' most notorious executioners, was revealed on February 26 by the Washington Post to be a British citizen of Kuwaiti origin, Mohammed Emwazi (Washington Post, February 26). The revelation reignited debate over the extent of Islamist radicalization in the UK. Emwazi is believed to have been involved in the killing of the U.S. journalists James Foley and Steven Sotloff, U.S. aid worker Peter Kassig, British aid workers Alan Henning and David Haines and a group of captured Syrian soldiers (BBC, February 26). Emwazi remains free and apparently active in Syria, although following his naming, UK Prime Minister David Cameron promised "to find these people and put them out of action," a reference to both Emwazi and other British jihadists abroad (Guardian, February 27). The revelations have refocused attention on whether some British universities are acting as incubators for Islamist extremism.
In 2006, Emwazi enrolled at the University of Westminster, in central London, to study a three-year information and business degree. The university, which has a significant population of both British and foreign Muslims, has previously been associated with various issues around radicalization; for instance, it is home to significant numbers of supporters of the pro-caliphate Hizb ut-Tahrir organization, some of whom were elected to various student posts at the university (Telegraph, April 20, 2011; Evening Standard, April 12, 2011). The university also attracted high profile radical speakers, including Anwar al-Awlaki, later a leading al-Qaeda preacher, who addressed students at the university in 2006 (Huffington Post, February 27). Although the effect of this environment on Emwazi himself remains unclear, one former Westminster student has alleged that "extreme religious views were prevalent within the institution" and recalled that student union presidents had shared online videos such as a rap entitled "Khilafah's Coming Back," which he linked to Emwazi's ultimate radicalization (Washington Post, February 27). Indeed, in the very week that Emwazi's identity was revealed, Westminster was already embroiled in a high-profile controversy over the upcoming visit by one of the UK's most hardline Salafist preachers, Haitham al-Haddad, who had been invited by the university's student Islamic Society (Independent, March 23). A university spokesman claimed that "we are shocked and sickened by the news" of the Emwazi connection, and said "we are working to implement the Government's Prevent strategy to tackle extremism" (Evening Standard, February 26).
The case of the University of Westminster is part of a broader and well-documented trend of graduates of a range of British universities becoming involved in Islamist terrorism, often against a background of considerable Islamist activism on campuses. Other jihadists linked to universities include Umar al-Faruq Abd al-Mutalib, a former student at University College London, who attempted to blow up a transatlantic airliner on Christmas Day in 2009 (BBC, October 12, 2013). Likewise, Michael Adebolago, who killed and beheaded a British soldier in East London in May 2013, had previously converted to a radical form of Islam while studying at London's University of Greenwich (BBC, December 19, 2013). Yassin Nassari, another former Westminster University student, was jailed in 2007 for possessing blueprints of how to make primitive rockets (Guardian, February 27). At the same time, however, resistance within British academia to tackle Islamist radicalization remains strong. For instance, recent government proposals to tackle "hate-preaching" at universities have been attacked by a coalition of academics as "both unnecessary and ill-conceived" (Guardian, February 2). Likewise, the same proposals have been partly resisted by the Liberal Democrats, the junior partners in the UK's governing coalition, which wants only preachers who directly incite violence to be banned from universities; Conservatives meanwhile favor banning preachers who promote a broader range of extremist ideals, potentially including ideas such as recreating the caliphate or applying Shari'a law (BBC, March 1). In this context, despite the public outing of Emwazi, UK universities are likely to remains an important breeding ground for jihadists for the foreseeable future.