BRIEFS
Publication: Terrorism Monitor Volume: 14 Issue: 9
By: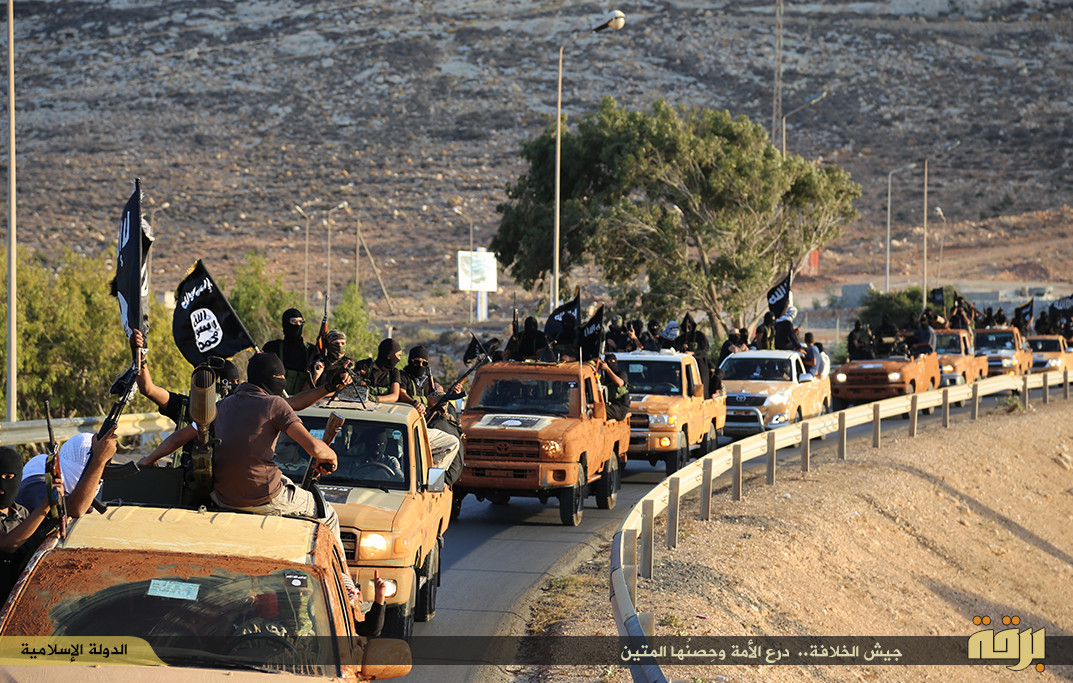 Germany: Do Terrorists Want to Target Europe's Nuclear Facilities?
Alexander Sehmer
German newspapers reported this month that documents about a German nuclear facility were found at the Brussels apartment of alleged Paris attacker Salah Abdeslam. However, German authorities quickly denied the existence of such material.
According to news service RedaktionsNetzwerk Deutschland (RND), documents relating to the Jülich Research Center, which sits about 20 miles from the Belgian border in North Rhine-Westphalia, were found in Abdeslam's apartment in Molenbeek (RND, April 13). Among this supposed trove of documents was a photograph of the nuclear facility's CEO, Wolfgang Marquardt. Hans-Georg Maassen, the president of Germany's domestic intelligence agency—the Federal Office for the Protection of the Constitution (BfV)—briefed politicians in the strictest confidence following the discovery, RND reported. The BfV denied there had been any such meeting or that the documents even existed (The Jerusalem Post, April 14).
RND, which supplies 30 German newspapers with content, based its report on unnamed sources in a parliamentary committee. However reliable those sources, there is a real fear that Europe's nuclear facilities could be vulnerable. In the police raids that followed the Brussels attacks, Belgian authorities discovered dozens of hours of secret video footage of the director of Belgium's nuclear research program supposedly filmed by Khalid and Ibrahim El Bakraoui, two brothers involved in the attacks (La Dernière Heure, March 25). Meanwhile, a report from the UK's Office for Nuclear Regulation distributed in March acknowledged for the first time that Britain's 15 operational nuclear facilities are potentially at risk from a terrorist threat (Independent, March 26).
Speculation continues regarding exactly what that threat would be, whether it be terrorists hoping to infiltrate a nuclear site, obtain nuclear material, or simply aiming to attack the facility. The report by RND reflects concerns that Islamic State (IS) is trying to obtain nuclear material (Deutsche Welle, April 14), presumably for a dirty bomb. There were similar concerns voiced in the media earlier in the year when it was revealed a laptop-sized case of such material had gone missing from an oil services company's storage facility in Iraq (The New Arab, February 18). In theory, however, Europe's facilities should be well-protected and—given the myriad uses for which radioactive material is utilized—there are easier ways to obtain such material than from a nuclear plant.
Libya: Islamic State forced out of Derna
Alexander Sehmer
Islamic State (IS) appears to have suffered a setback in Libya after they were pushed out from the city of Derna this month (al-Arabiya, April 21). The victory was claimed by both the Libyan military under General Khalifa Haftar and the local "Shura Council of the Mujahideen of Derna and its Outskirts," or SCMD, which released a two and a half minute-long video entitled "The joy of the people after liberation" via its al-Sabeel Media Foundation (North Africa Post, April 22). The film consists of aerial footage of the city, apparently filmed using a drone and overlaid with the sounds of congested traffic.
IS found a foothold in Derna in May 2014 with the return of members to the city of the Syria-based but Libyan-led al-Battar Brigade (Terrorism Monitor, April 1). These militants formed the Islamic Youth Shura Council, which mounted highly visible street patrols but never quite managed to take control of the city from their Islamist rivals. In fact, the groups behind the SCMD had already pushed IS forces out of central Derna into the city's eastern outskirts of Al Fatayih as early as last year.
Meanwhile, there is no love lost between the SCMD and Haftar, whose Operation Dignity fought Libya's Islamists for more than a year until a ceasefire in 2015 and his official appointment as head of the military. The SCMD, for its part, is an umbrella group of local Islamist militias that includes the Abu Slim Martyrs Brigade and was formed in opposition to Haftar in 2014 (Al Jazeera, December 13, 2014).
In the days following the IS retreat from Derna, the SCMD accused Haftar of ordering airstrikes on the town that killed at least three people (Libya Observer, April 23). Mohamed al-Mansuri, the SCMD's media spokesman, also accused Haftar and the military of cooperating with IS, calling the parties "two faces of the same coin" (Libya Herald, April 24).
IS fighters appear to have retreated towards Sirte about 370 miles away following their defeat in Derna. The military can be expected to pursue them, but clashes in Derna are likely to continue. Additionally, with IS gone, the remaining al-Qaeda-linked groups will be dominant but General Haftar will be unwilling to let them regain free reign of the city.