BRIEFS
Publication: Terrorism Monitor Volume: 14 Issue: 8
By: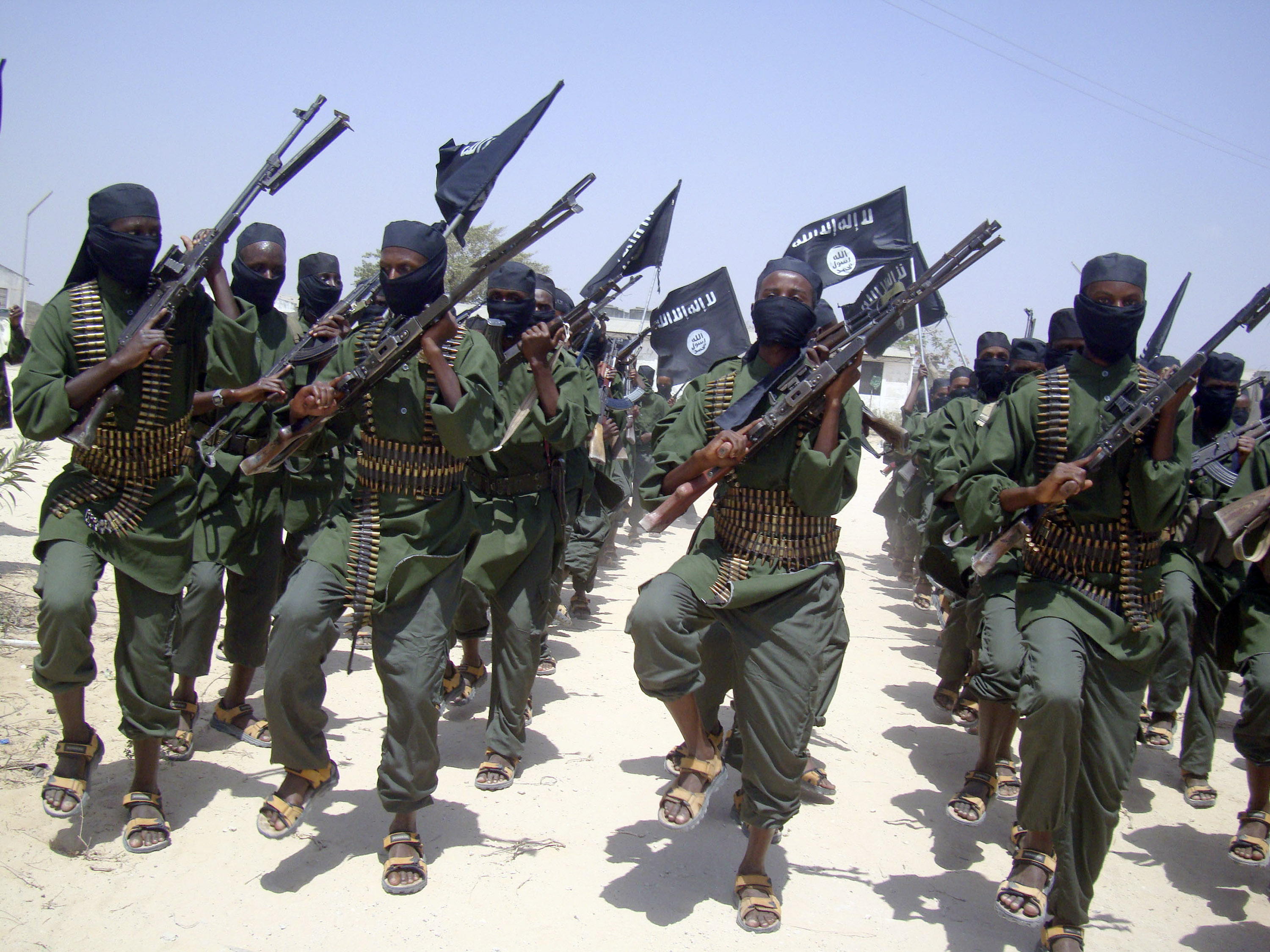 SOMALIA: PUNTLAND CLASHES SHOW GROWING AL-SHABAAB THREAT
Government forces in Somalia claim to have killed more than 100 al-Shabaab fighters in a major clash in Puntland, located in the country's northeast. A further 59 fighters were captured—among them, several foreign fighters including three Kenyans (Daily Nation, April 7). The attack is a blow to the Somali militant group and will be celebrated by Kenya, which suffered severe casualties in a devastating al-Shabaab attack on its forces in January (Daily Nation, January 16). However, it should be a cause for concern that fighting is moving north.
Puntland had enjoyed relative calm amid Somalia's insurgency up until recent months. In March, dozens of al-Shabaab militants seized the coastal town of Garcad, with locals accusing the Puntland administration of failing to put up a fight (Horseed Media, March 15). Later that same month, a suspected al-Shabaab suicide bomber detonated near a popular teashop in Galkayo, killing at least six people (Garowe Online, March 31).
For some, Al-Shabaab's movement toward the north is seen as a response to the group losing ground to African Union forces (AMISOM) further south, though AMISOM's success should not be overstated. The AMISOM forces, which have been in the country for more than nine years, are still not as effective as they should be. There was an announcement earlier this month, however, that AMISOM, alongside Somali forces, had killed six Al-Shabaab commanders, indicating that the forces have found some measure of success (AMISOM, April 4).
Among the militants AMISOM claimed it to have killed was a Yemeni bomb-maker identified as "Abu Islam" and—more significantly—Hassan Ali Dhoore, a leader with the group's Amniyat intelligence arm. Dhoore is thought to have played a key role in the 2014 Christmas Day attack on AMISOM forces at Mogadishu airport. Dhoore's killing was also claimed by the U.S. in its announcement that he had been killed in U.S. drone strike on March 31 (India.com, April 5). The Pentagon later confirmed Dhoore's death. Al-Shabaab maintains the others claimed by AMISOM are merely propaganda.
PAKISTAN: JEM LEADER KEPT OFF UN SANCTIONS LIST
China has blocked India's attempt to have Maulana Masood Azhar, the leader of Pakistan-based militant group Jaish-e-Mohammed (JeM), designated a UN-sanctioned individual.
According to Indian media, China, the only member of the Security Council to vote against sanctioning Azhar, said the JeM leader did not meet the requirements to be blacklisted by the UN (Indian Express, April 2). The move angered India (Times of India, April 2), but was welcomed by JeM in its al-Qalam publication (ZeeNews, April 12). Azhar, a former member of Harakat-ul-Mujahideen, founded JeM in 2000. The group, which is officially banned in Pakistan, is active in Kashmir although its aims and operations are geographically more expansive.
This is the second time China has blocked a move to sanction Azhar. India had attempted to designate Azhar in the wake of the 2008 Mumbai attacks. This time, however, India wanted Azhar sanctioned over the January 2016 attack on its Pathankot airbase. The four-day clash at the airbase left seven Indian security personnel dead and prompted a security overhaul along the country's 2,900 kilometer western border with Pakistan (Times of India, April 11).
The Pathankot attack was claimed by the United Jihad Council (UJC), an alliance of largely Kashmiri militant groups—among them the pro-Pakistan Hizbul Mujahideen (Dawn, January 4). The claim appeared to be intended to focus attention on Kashmir at a time when India's Prime Minister, Narendra Modi, had just undertaken a historic trip to Pakistan to meet President Nawaz Sharif (see Sudha Ramachandran's article in this issue of Terrorism Monitor for additional developments in Kashmir).
India remains skeptical of the UJC's claim and instead blames JeM, which has a wider field of operations than the UJC and appears a more likely candidate to have been behind the attack. A series of attacks on Indian assets around the same time as the Pathankot attack —including an attempt to storm the Indian consulate in Mazar-e-Sharif in Afghanistan—likewise suggested regional militant groups were receiving some direction from the Pakistani intelligence services who were unhappy with political developments (Al Jazeera, January 3).
Soon after the Pathankot attack—likely based on intelligence supplied by India—Pakistan arrested Azhar. But it remained equivocal on India's claims against JeM, with Punjab Law Minister Rana Sanaullah referring to the arrest as "protective custody" (Dawn, January 15). Meanwhile, China's move to keep Azhar off the UN sanctions list is a use of its UN Security Council position to contain Indian power in the region, and has occurred despite the fact that JeM as an organization has been under UN sanctions since October 2001.