Religious Liberties and Radicalism in Kazakhstan
By: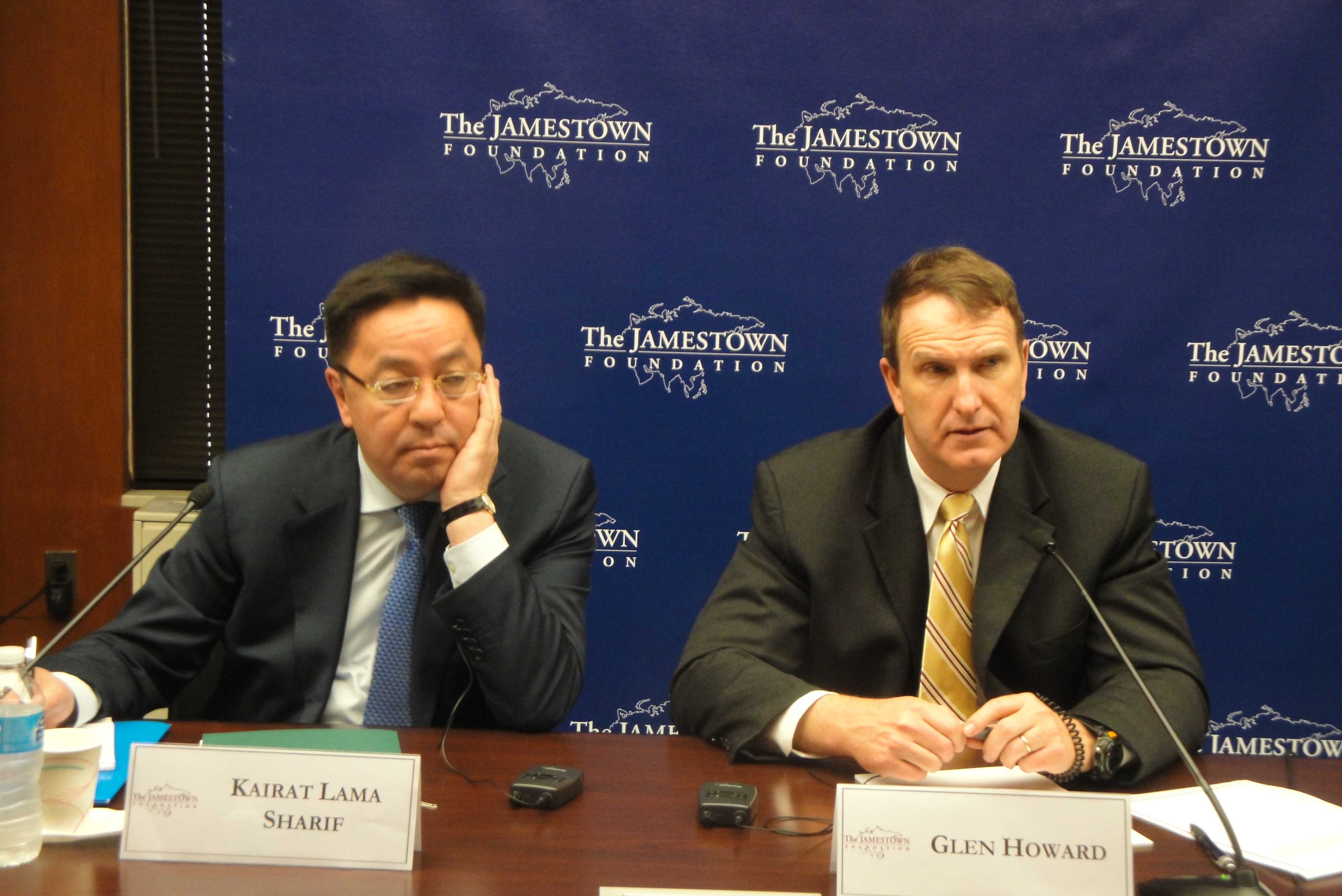 Featuring
Kairat Lama Sharif
Chairman of the Religious Affairs Agency in Kazakhstan
The Jamestown Foundation invites you to a roundtable discussion with Kairat Lama Sharif, Chairman of the Religious Affairs Agency in Kazakhstan. He will discuss the government policy on religious affairs, the impact of the new law on religious activities, as well as religious tolerance and religious radicalism in Kazakhstan.
Tuesday, May 7, 2013
9:00 AM – 10:30 AM

The Jamestown Foundation
7th Floor Conference Room
1111 Sixteenth Street, N.W.
Washington, D.C. 20036
BIOGRAPHY
Kairat Lama Sharif
Kairat Lama Sharif was appointed as Chairman of the newly created Religious Affairs Agency on June 7, 2011. He started his diplomatic service in 1993 as a third secretary at the Ministry of Foreign Affairs of Kazakhstan. In 2006, he was appointed as Kazakhstan's ambassador to Saudi Arabia and concurrently served as Kazakhstan's Permanent Representative to the Organization of Islamic Conference and Ambassador to Oman, Kuwait and Bahrain. His other overseas postings include Egypt and the United Arab Emirates. A graduate of the al Farabi Kazakh National University, Kairat Lama Sharif is fluent in Arabic. He has written a number of books about Kazakhstan in Arabic.