Assessing China's Sweeping Crackdowns: Private Enterprise and Media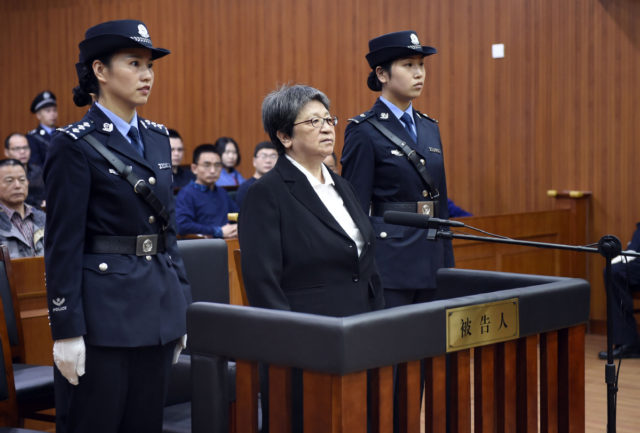 On October 26, the Jamestown Foundation hosted a webinar on Assessing China's Sweeping Crackdowns: Private Enterprise and Media featuring Andrew Polk, Trivium China; Catherine Tai, Center for International Private Enterprise; and Daniel Garrett, Securing Tianxia.
Over the past year, the Chinese government has launched a series of widening crackdowns targeting huge swathes of the economy and society. Two groups that have been specifically targeted are entrepreneurs and private media.
Under the rubric of "Common Prosperity", a Mao-era slogan resuscitated by General Secretary Xi Jinping, China has launched a wealth redistribution drive that seeks to reduce China's yawning economic inequality through tax increases, fiscal transfers, and pressure on private companies such as Alibaba and Tencent to fund state-affiliated poverty alleviation initiatives. In addition, many once powerful entrepreneurs, such as Ren Zhiqiang and Whitney Duan, have either been imprisoned on corruption charges, or have simply disappeared.
The recent crackdown has also extended to journalistic and social media corporations. Earlier this month, the Chinese government announced new plans to bar private investment in domestic media. The ban could have a major impact on private media outlets such as Caixin and Guancha, and will further entrench the Communist Party's dominance over China's media environment.
---
Featuring 
Andrew Polk
Partner, Trivium China
Catherine Tai
Deputy Regional Director, Asia, Center for International Private Enterprise 
Daniel Garrett
Principal, Securing Tianxia LLC 
Moderator
John S. Van Oudenaren
China Brief Editor-in-Chief; China Program Manager, The Jamestown Foundation
---
Participant Biographies 
Andrew Polk is the Co-founder and Head of Economic Research at Trivium/China, a Beijing-based strategic advisory firm. Before founding Trivium, Polk was the China Director at Medley Global Advisors, where he advised asset managers and hedge funds on developments in China's economy and financial markets. Previously, Polk was the Resident China Economist at The Conference Board's China Center, where he conducted economic analysis on the Chinese economy for corporate clients. Polk is the co-author of The Long, Soft Fall in Chinese Growth and maintains a deep network of professional contacts in the official, academic, and business communities in China – built over a decade of living in China and working on China issues. Other research positions he has held include stints at the Institute of International Finance and the U.S. Treasury; he holds an MA in economics and international relations from Johns Hopkins SAIS.
Catherine Tai is the Deputy Director for Asia of the Center for International Private Enterprise. She is responsible for overall program management, performance reporting, donor communication and partnership management throughout Southeast Asia.  Tai's portfolio of projects focuses on partnering with business associations to strengthen the role of the private sector and mobilize local networks of small and medium enterprises for constructive policy reform. In addition, she manages anti-corruption initiatives that improve the monitoring of public procurement. She works closely with local program partners to ensure progress towards stated outputs and outcomes and travels throughout the region to monitor results and meet with stakeholders and beneficiaries. Tai is a seasoned international development professional with a decade-long experience conceiving, implementing, monitoring and evaluating programs in East and Southeast Asia. Previously, Tai was the Senior Program Officer for East Asia at the Eurasia Foundation, where she provided technical assistance to civil society groups and designed new initiatives with local partners. She has a Master's degree in Public Policy from the University of Maryland – College Park and a BA in Diplomacy from National Chengchi University, the top liberal arts university in Taiwan.
Daniel Garrett is the Principal of Securing Tianxia LLC. He is  an author, photographer, political scientist, and visual sociologist documenting Chinese security politics and securitization of Hong Kong.  A doctoral graduate of City University of Hong Kong, Garrett's dissertation investigated the power politics of 'One Country, Two Systems' under the People's Republic's new National Security with Chinese Characteristics framework and the escalating conflicts between China and Hong Kong. His first book, Counter-Hegemonic Resistance in China's Hong Kong: Visualizing Protest in the City, interrogated the Region's Pre-Umbrella Revolution protest culture. A second monograph, investigating Chinese and Hong Kong Special Administrative Region's enemification and securitzation of Hong Kong protests and protesters, and related regime militarization of SAR protest policing in the post-Umbrella-era is in process. He recently testified before the Congressional-Executive Commission on China on the "Erosion of One Country Two Systems" in the Hong Kong. Prior to academia, Garrett was a career national security professional providing strategic counterintelligence threat  analysis for the U.S. Department of Defense. He is a past Office of the Director of National Intelligence "Exceptional Analyst" Research Fellow, an Intelligence Community SEAL Medallion recipient. Garrett has served at the Defense Intelligence Agency, National Security Agency, and in the United States Air Force.
---