Russia's Weaponization of Gas: Repercussions for Global Energy Markets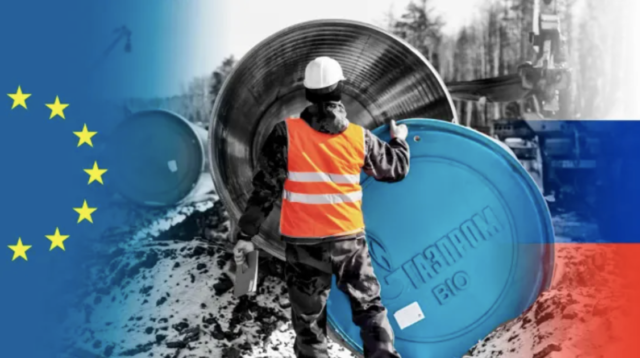 On October 22, The Jamestown Foundation hosted the virtual webinar, Russia's Weaponization of Gas:  Repercussions for Global Energy Markets. The full video of the event can be streamed below.
Russia's decision to severely reduce natural gas supplies to Europe before the winter has sent gas prices on the continent skyrocketing further, causing the most serious energy crisis in decades. While gas shortages are a world-wide phenomenon because of the COVID-19 pandemic, which affected gas production in 2020, Russia is taking advantage of increased demand for LNG in Asia to press Germany and the European Union to certify the Nord Stream Two gas pipeline, force EU members to return to strict long-term contracts with Gazprom, and pressure the European Union to change its energy legislation. Yet Gazprom has again proven to be a risky supplier, ready to manipulate the market and weaponize natural gas to achieve Russia's political goals.
This panel, made up of key energy experts and decision-makers, discusses the prospects for certification of the newly completed Nord Stream Two pipeline and its impact on European energy security as well as on regional gas markets development. The panelists also look into the impact on gas supplies to Ukraine, the future of Ukraine's vast gas transmission network, and the role of Naftogaz in contributing to the country's energy security.
Featuring
Svitlana Zalishchuk
Advisor to CEO, Naftogaz, Former Member Ukraine Parliament
Margarita Assenova
Senior Fellow, Jamestown Foundation
Timothy Ash 
Economist, BlueBay Asset Management
Moderator
Glen Howard
President, The Jamestown Foundation
Participant Biographies
Glen Howard is the President of The Jamestown Foundation, one of the world's leading research and analysis organizations on Eurasia. Based in Washington, D.C., Mr. Howard has overseen the research and analysis activities of Jamestown for the past 16 years and extensively dealt with Russia and Eurasia in his capacity as Jamestown President, working with the regional leaders and national strategists across Eurasia from the Baltic to Central Asia. An expert on Eurasia and Russia, Mr. Howard is the co-editor with Matthew Czekaj of the book Russia's Military Strategy and Doctrine (2019), a collection of writings on Russian military strategy and doctrine by some of the world's leading defense experts. Mr. Howard is also the editor of the book Volatile Borderland: Russia and the North Caucasus (2011), and other works. He has published articles in the Wall Street Journal, Real Clear Defense, the Hill, and other prominent publications.
Svitlana Zalishchuk is a Ukrainian politician and journalist and currently serves as an advisor to the CEO of the NAFTOGAZ company and Foreign Policy Advisor to the Deputy Prime Minister on European and Euro Atlantic Integration. In 2019 she worked as a Prime Minister's Foreign Policy Advisor. Svitlana was elected as a member of Ukrainian Parliament in  2014-2019 and worked in the Committee for Foreign Affairs as a head of the Sub-Committee on European and Euro Atlantic Relations. Svitlana was also a member of the Ukrainian delegation to the Parliamentary Assembly of the Council of Europe 2014-2016. Svitlana was an active leader of the EuroMaidan movement and she was a founder of several national influential civic platforms.
Margarita Assenova is a Senior Fellow at The Jamestown Foundation. She is a regular contributor to the Jamestown publication Eurasia Daily Monitor on political and energy security developments in Europe and Eurasia. She is also  Course Chair (contractor) for Eastern European and Caucasus Advanced Area Studies at the Foreign Service Institute, U.S. Department of State. Assenova is a recipient of the John Knight Professional Journalism Fellowship at Stanford University for her reporting on nationalism in the Balkans. Her latest books include Eurasian Disunion: Russia's Vulnerable Flanks (The Jamestown Foundation, 2016), a critical study on Russian subversion in Europe, Eurasia and Central Asia, co-authored with Janusz Bugajski, and the edited volume Azerbaijan and the New Energy Geopolitics of Southeastern Europe  (The Jamestown Foundation, 2015). She also authored the reports "Nord Stream 2: Myths, Reality, and the Way Forward" (CEPA, 2018) and "Bulgaria's Ambitions for a Balkan Gas Hub" (Jamestown Foundation, 2018).
Timothy Ash joined BlueBay in January 2017 as a Senior EM Sovereign Strategist within the Emerging Markets Team. Prior to joining BlueBay, Timothy was Head of CEEMEA Credit Strategy at Nomura International. Before this he was Head of EM Research (ex-Africa) at ICBC-Standard Bank until May 2015; Head of Emerging Markets Research at the Royal Bank of Scotland until June 2012; and Head of EMEA fixed income research at Bear Stearns International (later JPMorgan Chase) until April 2008. Timothy has also held a number of Economist positions at West Merchant Bank, Caspian Securities, ABN Amro, the Economist Intelligence Unit and Euroconsult, where he worked on international development projects. Timothy holds a first class BA honours degree in Economics and an MA in Agricultural Economics both from the University of Manchester and was a research fellow at the Centre for Economic Reform & Transformation at Herriot-Watt University and a Leverhulme Research Fellow at Exeter University.