A Profile of the Late Qari Zainuddin Mahsud –Waziristan Militant and Opponent of Baitullah Mahsud
Publication: Terrorism Monitor Volume: 7 Issue: 19
By: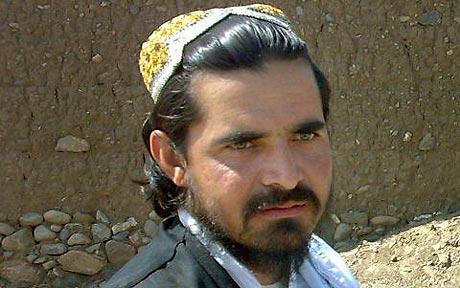 Pakistan's military is facing tough resistance in its battle against the Taliban in Pakistan's South Waziristan tribal agency along the border with Afghanistan. The military has been pounding Taliban leader Baitullah Mahsud's strongholds with jet fighters and artillery (Daily Times [Lahore], June 28). The government claims to have tightened the noose around Baitullah, but so far there seem to be few tangible gains on the part of the military. However, Baitullah Mahsud and his allies in South and North Waziristan have been successfully targeting military convoys and inflicting heavy damage on government installations. The government faced its biggest setback when Baitullah Mahsud successfully plotted to kill the government-sponsored militant leader Qari Zainuddin, who was murdered by his own bodyguard inside his house in Dera Ismail Khan. Qari Zainuddin, leader of the Abdullah Mahsud group (a rival to Baitullah's Tehrik-e-Taliban Pakistan – TTP), had publicly denounced Baitullah Mahsud just a few weeks earlier for his terrorist activities inside Pakistan, calling the TTP leader an enemy of both Pakistan and Islam who was following the agenda of some foreign countries. Qari Zainuddin actively supported Pakistan's military operation against Baitullah and had also started recruiting a militia to fight against him.

Qari Zainuddin belonged to the same Mahsud tribe in South Waziristan as Baitullah. However, he came from a different sub-clan, the Shaman Khel. Baitullah belongs to the Shobi Khel. Zainuddin was born in the village of Shaho Deeba in the Sarokai subdivision of South Waziristan. He received his early education from Jami'a Speen Mosque and then went to Darul Uloom Faizoo in Lakki Marwat for further studies. He also spent some time in the seminary of Maulana Taqi Usmani in Korangi, Karachi. From there, he went straight to Afghanistan and served in the Taliban regime before returning to Pakistan for treatment of his arthritis (BBC Urdu, June 23).

When Taliban leader Nek Muhammad Wazir was killed in a 2004 U.S. drone attack and Commander Abdullah Mahsud declared himself to be the new leader of Taliban, his cousin Qari Zainuddin Mahsud also joined him. When Abdullah Mahsud was killed by Pakistani security forces in Baluchistan in July 2007, Qari Zainuddin and other members of the Abdullah Mahsud group suspected Baitullah of informing the government of their leader's whereabouts (BBC Urdu, June 25).

The two competing Taliban groups already had disputes over the issue of leadership. After the death of Abdullah Mahsud, his younger brother Masudur Rahman took the leadership of his group, but soon he too was killed in a bomb blast, again suspected to be masterminded by Baitullah. With Masood's death, the leadership of the group shifted towards Qari Zainuddin Mahsud, who was offered refuge by Mullah Nazir, the head of the Taliban in the Ahmadzai Wazir area. Mullah Nazir had already developed differences with Baitullah when Nazir wanted the stranded Uzbek fighters of the Islamic Movement of Uzbekistan to leave the South Waziristan agency (see Terrorism Focus, April 10, 2007; for Mullah Nazir see Terrorism Monitor, May 14, 2007). Mullah Nazir launched aggressive campaigns against the Uzbeks but Baitullah gave them shelter, enraging Mullah Nazir.

By last February Qari Zainuddin had no other option than to leave the Ahmadzai Wazir area of South Waziristan when Mullah Nazir and Hafiz Gul Bahadur created a united front with Baitullah to counter any common enemy or threat. Qari Zainuddin shifted himself and several hundred fighters to Khaisura in the Jandola region of South Waziristan. There he was given refuge in the community of Kari Wam by Qari Turkistan Bhittani, another anti-Baitullah militant leader. During Zainuddin's stay there, he killed some 30 pro-Baitullah militants (including Baitullah's brother) in Bannu, Tank and other nearby areas. The fear of revenge from Baitullah Mahsud forced Qari Zainuddin's entire family to move to Abbottabad in the North-West Frontier Province (NWFP) (Dawn [Karachi], June 23). One of Zainuddin's uncles is still believed to be a very close aide of Baitullah.

Qari Zainuddin rose to prominence when the Pakistani government announced its plan to carry out military operations against Baitullah. He was taken to Islamabad to meet with media representatives and established two offices; one in Tank and the other in the Madina Colony of Dera Ismail Khan. Zainuddin was publicly critical of Baitullah's methods, especially his reliance on suicide bombings, maintaining that 95% of Waziristan's tribesmen had turned against Baitullah (Dawn, June 25; Associated Press of Pakistan, June 17).The fiery Zainuddin, in his mid 20's, was considered by Islamabad to be the best challenger to Baitullah, but he was killed in the Madina Colony by his own bodyguard, Gulbadin Mahsud, who was his close friend for six years (Daily Times [Lahore], June 24). Before joining Qari Zainuddin, he had also been a bodyguard of Baitullah Mahsud for some time. Pakistan's Interior Ministry has announced a probe into Zainuddin's death (The Nation [Islamabad], June 23).

The killing of Qari Zainuddin and the manner of his burial speaks to the fragility of government influence in the region. Despite the insistence of Qari Zainuddin's family that he be buried in his ancestral graveyard in South Waziristan, he was laid to rest in the Madina Colony of Dera Ismail Khan in a mostly Shi'a graveyard (the Taliban consider the Shi'a to be non-Muslims). The government did not dare to bury him in South Waziristan for the fear of Baitullah's men disinterring and desecrating his body. Soon after the funeral of Qari Zainuddin, his younger brother Misbahuddin Mahsud was appointed as head of the Abdullah Mahsud group. He has vowed to continue the battle against Baitullah Mahsud.