Lashkar-e-Taiba's Financial Network Targets India from the Gulf States
Publication: Terrorism Monitor Volume: 7 Issue: 19
By: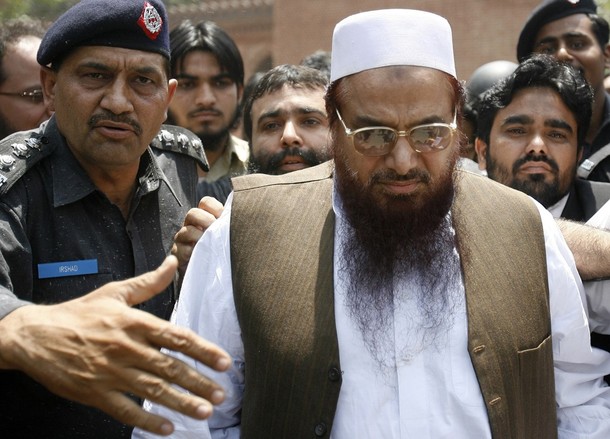 An impending threat from the Pakistan-based Lashkar-e-Taiba (LeT) terrorist group has prompted security establishments to raise an alert along India's western sea-coast. According to intelligence sources, the LeT's marine wing is planning a Mumbai-type incursion to target vital installations in the three coastal states of Gujarat, Maharashtra and Goa. The group is also reported to have funneled huge amounts of money from its Gulf-based networks to fund jihad activities in India (Times of India, June 30). This is not an isolated intelligence alert. The threat emanating from the LeT was partially revealed following the recent arrest of Muhammad Omar Madni, a close associate of LeT/Jamaat-ud- Dawa chief Hafeez Muhammad Saeed. The arrest and interrogation of Madni revealed several startling details, including new routes used by terrorists, the location of bases inside and outside India, terrorist finances, and the recruitment strategy of Lashkar-e-Taiba.
Muhammad Omar Madni, who also oversees LeT's Nepal operations, was on a mission to recruit youths and send them to Pakistan for training. Madni travelled widely through Bangladesh, Nepal, Pakistan and the Gulf nations, including Saudi Arabia, seeking funding and logistical support. His task was to recruit educated and computer-savvy youths from the major metropolises of India (Press Trust of India, June 7). Indian agencies believe he is not the only LeT recruiter in the sprawling hinterland of India (Statesman, [Kolkata], June 5). Madni's brother Hafiz Muhammad Zubair, another Lashkar operative who worked closely with him, is presently based in Qatar (Telegraph [Kolkata], June 6).
Besides the usual routes of intrusion in Jammu and Kashmir, LeT has managed to build alternate routes through the porous borders of Nepal and Bangladesh while establishing bases in the Gulf countries. Investigating agencies have now confirmed that LeT is working on a new strategy which involves using Dubai as the center of planning for future strikes against India (India Today, June 22). Past and ongoing terror investigations suggest the Gulf countries have been the major hubs for LeT terrorists and many terrorist plots against India are now hatched outside Pakistan's territory.
After groping in the dark for some time, India's intelligence agencies have now confirmed that the Gulf link to terror in India is thriving and there are LeT cells operating in the Gulf that have financed and facilitated terrorist operations in India.
Mumbai's crime branch probe revealed that the November 2008 Mumbai terror events were financed by LeT's Gulf cells and Gulf-based operatives masterminded and executed a series of blasts in Indian urban centers ( Bangalore, Ahmadabad, Delhi and Surat) in 2008. These operations were carried out in collusion with militants of the Indian Mujahedeen (IM) and the proscribed Student Islamic Movement of India (SIMI).
While investigating the August 2003 twin blasts in Mumbai (car bombs at the Gateway of India and the Zaveri Bazaar), Mumbai Police unearthed a strong Dubai link. The plot was hatched by LeT's Dubai operatives, who colluded with sleeper cells in Hyderabad, Ernakulum and Chennai. The blasts were claimed by an unknown group—the "Gujarat Muslim Revenge Force" (GMRF)—one of the many groups set up by SIMI and LeT following the 2002 Gujarat communal riots to avenge atrocities perpetrated against the Muslim community (Press Trust of India, October 10, 2003). Hanif, one of the Lashkar militants arrested in connection with the blasts, reportedly told police about the planning, logistics and targets of the LeT's GMRF wing. Since 1993, Hanif worked in Dubai as an electrician and was sent to Mumbai in September 2002 to organize and execute the attacks. Police also interrogated Hanif about his ties to Basheer, a fugitive SIMI figure who fled to Sharjah in the United Arab Emirates (UAE) and one Abu Hamza, affiliated to Pakistan's Inter-Services Intelligence (ISI) (Frontline [Chennai], September 13-26, 2003).
Another major example of Lashkar's Gulf connections arose in mid-2006, following the serial commuter train blasts in Mumbai. Mumbai's Anti-Terrorist Squad seized approximately 37,000 Saudi Riyals from the residences of the LeT's Mumbai cell chief, Faizal Ataur Rehman Sheikh (Indian Express, August 2, 2006). The money reportedly came in two installments from Saudi Arabia via the hawala network operated by Faizal's London-based brother Rahil Sheikh and another Lashkar operative identified as Rizwan Ahmed Davre, an IT professional based in Riyadh. [1] Rizwan acted as a conduit between the unidentified Saudi funder, Pakistan based LeT commander Azam Cheema and Faizal Sheikh. Cheema reportedly designated Davre the 'amir-e-baitulmaal' (chief exchequer) for his able handling of monetary transactions (Indian Express, October 1, 2006)
Investigations by India's intelligence agencies into the 2008 urban terrorist attacks uncovered ties to many Gulf hotspots, especially the financial networks in Muscat (Oman). At least four LeT operatives handled India operations from Gulf cities like Muscat and Sharjah. They are identified as Wali (a.k.a Shameem), Muslim Basheer, Sarfaraz Nawaz (a.k.a Hakeem Sarfoor) and Abu Haroon. These four are believed to be of Pakistani origin and to have been deputed in the Gulf to raise funds and monitor operations planned for India. While Wali was involved in fundraising activities and responsible for coordinating with SIMI and IM militants in India, Muslim Basheer, based in Muscat, was the chief coordinator for the LeT in the Gulf. Funds for the terrorist operations were raised by Wali, who provided the money for the blasts and who sent youths from the southwestern state of Kerala to Pakistan Administered Kashmir (PAK) for terrorist training (New Indian Express [Chennai], March 27). Investigating agencies identified Abu Haroon, a travel agent in Muscat, as the operative who facilitated the movement of money to India from the Gulf region through hawala channels. Abu Haroon also coordinated between the Lashkar leadership in Pakistan and India (Rediff.com, May 27). The fourth terrorist, Sarfaraz Nawaz, another LeT man from Muscat and a former SIMI leader who likely fled to Oman following the countrywide crackdown on SIMI establishments, was brought from Muscat to India in a dramatic secret operation earlier this year by India's external intelligence agency, Research & Analysis Wing (RAW). The swift operation surprised many Indian officials, especially in the absence of any extradition pact between India and Oman (Rediff.com, March 04, 2009).
Three other terrorists involved in the July 2008 Bangalore serial blasts and other incidents have been identified as Saleem and Jaheed from Bangladesh (hawala operators) and Ali Abdul Azeez Hooti of Oman, the chief terrorist financier.
The Gulf's increasing ties to terrorism resurfaced when investigations into the November 2008 Mumbai carnage tracked a similar pattern involving Gulf-based financiers and Lashkar coordinators. The role of Aziz Hooti as one of the financers in this connection is currently under probe. Hooti, the Oman based businessman and key Lashkar operative there, was in touch with Lashkar terrorist Fahim Ansari just before late November's carnage in Mumbai. At present, Fahim Ansari is on trial and Aziz Hooti is in the custody of the Oman police for plotting against Western establishments in Oman. According to the information shared between Oman and Indian police, Aziz Hooti could have had direct ties to the Mumbai attackers. It is now believed in investigating circles that both Aziz Hooti and Nawaz played vital roles in financing terrorist activities in India, especially in providing funds for Indians taking jihadi training in the PAK region (The Hindu, May 28; Rediff.com, May 28).
Nawaz's interrogation has revealed many facts about Lashkar's plans in southern India. According to his statement, he and Ummer Haji, an IM cadre and key figure in the terror network in south India, had hatched a plan to carry out serial bomb blasts in Chennai and Bangalore (New Indian Express, June 29). However, Lashkar's Chennai plot was dropped by Wali due to funding issues. Haji is the man who sent Kerala youths to Muzaffarabad in Kashmir for training. Aziz Hooti was also involved in the Bangalore plan while the terrorist triumvirate (Wali, Nawaz and Hooti) met in Sharjah in early 2008. Nawaz's statement also sheds some light on Lashkar's operational strategy in southern India. Bangalore police revealed that Nawaz was in close touch with Abdul Nazar Madhani, leader of the People's Democratic Party (PDP – a left wing Kerala political party) (New Indian Express [Chennai], March 28)
SIMI has operational ties with many militant student groups, including the Saudi Arabian Jamayyatul Ansar (JA), whose membership is comprised of former SIMI activists and expatriate Indian Muslims. It should be emphasized that the LeT and its Jamaat ud-Dawah (JuD) subsidiary were born out of the Ahl-e-Hadith (AH) movement with roots in the Middle East and in the Indian subcontinent. LeT largely draws its ideological inspirations from this transnational Islamic puritanical movement that openly propagates the doctrine of jihad in India. AH has been influential in the subcontinent with active ties to Saudi Wahhabis and strong diaspora links. One of the reasons for this could be the AH inspired student movements (e.g. the Mujahid Students Movement) active in Kerala with branches in Gulf countries, along with Indian Islahi centers in Saudi Arabia, UAE, Qatar, Oman, Bahrain and Kuwait. [2]
The beginning of this year was marked by Islamabad's crackdown on the LeT and other Pakistan based terror groups in which LeT came under severe pressure from the Pakistan administration to de-escalate its jihadi agenda against India. Despite the crackdown and the detention and subsequent release of LeT leaders in Pakistan, the LeT is reportedly once again looking to strike India by plotting against its vital installations and infrastructure.
The recent spurt of terror activities by the LeT in India has a direct connection to contributions from the Gulf-based cells that have planned and financed most of the group's operations. The LeT's Gulf based networks are becoming the lifeline for LeT/JuD operations in Pakistan and India. With this threat in view, India is now seeking a comprehensive anti-terrorism treaty with the Gulf nations. For now, Madani and Nawaz's confessions have provided investigating agencies an outline of the shape of things to come regarding the LeT's plans for terrorist operations in India.
Notes:
1. Hawala is an informal and alternative remittance system which operates outside of 'traditional' banking or financial channels.
2. Indian Islahi centers are Islamic organizations working among Indians (especially Keralites) in the Gulf countries to spread of the true message of Islam and guide Muslims away from the clutches of superstitious traditions, blind faiths, polytheism, etc. Indian Islahi Centers operate in almost all Gulf countries as a subsidiary of the Kerala Nadvathul Mujahedeen. In some Gulf countries and the northern states of India, this organization is known as Salafi Center. All these associations are working for the propagation of Quran and Sunnah among Muslims and non-Muslims.