Armenia's Economic Dependence on Russia Insurmountable by the European Union
Publication: Eurasia Daily Monitor Volume: 10 Issue: 221
By: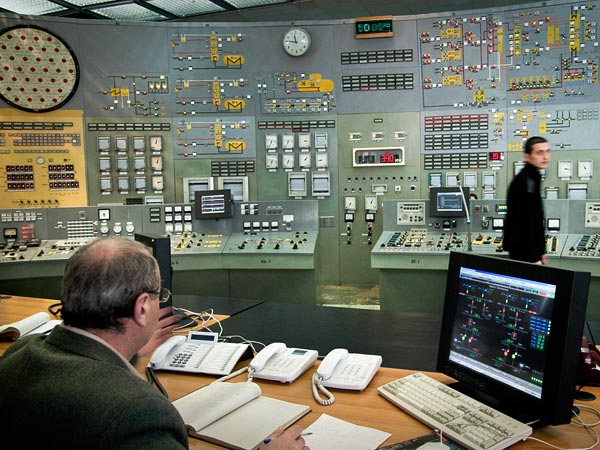 Russian President Vladimir Putin visited Armenia on December 2 to seal his triumph in turning Armenia away from the European Union (see accompanying article). Putin and Armenian President Serzh Sargsyan noted that Armenia has participated in three high-level meetings in the course of three months to start the accession process to the Russia-led Customs Union. Those were the Russian-Armenian presidential meeting in September, the Customs Union's trilateral summit (paralleled by a summit of the Collective Security Treaty Organization—CSTO), and the meeting of the Eurasian Economic Commission (regulatory-executive authority of the Customs Union), all prior to Putin's visit. The Russian president praised Yerevan for demonstrating proactive behavior and seeking an early accession (kremlin.ru, December 2, 3).
According to Putin, the Armenia–Customs Union accession talks proceed at the experts' and departmental levels, in parallel formats: a bilateral Armenia-Russia format, and a multilateral Armenia–Eurasian Economic Commission format. If accurate, Putin's statement reflects Russia's privileged status among the Customs Union's member states. It seems to presage a system of relationships within the Customs Union whereby Russia would operate "vertical" relations with each member state, while these would not (or not to a comparable extent) engage in "horizontal" relations with each other. Such a model would replicate that of the defunct Comecon and Warsaw Pact, as well as that of the existing CSTO.
Sargsyan announced during Putin's visit that the two presidents have agreed to set up a Russian-Armenian "inter-state council at the presidential level" and sign the founding document of this council at the next Putin- Sargsyan meeting (Interfax, December 3).
Putin's visit resulted in a number of economic agreements that will cement Armenia's economic dependency on Russia even further. From the Armenian government's, body politic's, and general public's perspective (judging from their acceptance with barely a murmur), as well as from Moscow's perspective, these agreements look like positive incentives for Armenia to draw even closer to Russia. The gifts that Putin brought along include (Armenpress, Arminfo, Interfax, RIA Novosti, Russian presidential website, December 2, 3):
• Natural Gas: Russia grants a steep price discount, to merely $189 per one thousand cubic meters (from an already cheap price of $270 per one thousand cubic meters), effective from 2014. In return for this, Gazprom increases its ownership of the ArmRosGaz supply and distribution company, from 80 percent to 100 percent. The Armenian government thereby loses its last 20-percent stake in what used to be a joint company. Russia shall increase gas supplies "up to" 2.5 billion cubic meters (bcm) annually from 2014 onward, compared with 1.7 bcm per year at present. At least part of the additional volume is destined for the new, Russian-built Hrazdan power-generating bloc (see below).
• Petroleum Products: Russia reduces the prices of such supplies to Armenia by (according to various sources) 30 percent or 35 percent, also effective from 2014. This price cut shall be carried out—just as in the case of natural gas—by abolishing Russia's 30- to 35-percent export taxes on oil and gas, as a special gesture to Armenia. According to Putin, Russia would willingly forego these tax revenues in order to promote Armenia's further integration with Russia and its Customs Union.
• Metsamor Nuclear Power Plant: Russia's Rosatom is upgrading Armenia's obsolete, potentially unsafe nuclear reactor, with a view to prolonging its service life for electricity generation.
• Armenian Railroads: The Russian Railways state company is upgrading Armenia's railroads, which Yerevan handed over in a concession and trust management agreement in 2008. The agreement is valid for 30 years, with a right of prolongation for another 20 years.
• Hrazdan Power Plant: The natural gas–based fifth power bloc is Armenia's most powerful and most modern electricity-generating unit. The much-delayed official start of full operation was timed to Putin's visit, with Gazprom CEO Aleksei Miller pushing the buttons to connect the unit with Armenia's electricity grid. Russia's Inter RAO Unified Electricity Systems, main builder and owner of this unit, spent more than $300 million on the construction.
• Trade and Investments: Russia is the largest trading partner of Armenia, with a bilateral turnover of $1.2 billion expected in 2013 (22 percent more than in 2012). This figure is minuscule for Russia, but crucial to Armenia (although Armenia's trade volume with the entire European Union exceeds the Armenia-Russia trade). The same applies to investments, with Russia accounting for more than $3 billion (or more than 40 percent) of all cumulative direct investments in Armenia.
Armenia's economic dependency on Russia (aggravated by dependency on labor remittances from Russia) proved an insuperable obstacle to the European Union's overtures to Armenia. This dependency is a cumulative result of former president Robert Kocharian's (1998–2008) and current President Sargsyan's (since 2008) presidencies, which practically farmed out Armenia's main economic assets to Russia. Their policies also discouraged large Western investments in Armenia.
The EU did not and could not propose to counterbalance Russia's overwhelming economic presence in Armenia, discretionary in the key sectors of energy and transportation infrastructure. The EU's Eastern Partnership could and did offer a comparatively modest trading outlet for Armenia through the association and free-trade agreements. These were to have been initialed at the EU's Vilnius summit (see EDM, December 3–5). The Kremlin, however, blocked those agreements in advance and in an almost elegant-looking manner by Kremlin standards, with no need to crack the whip in Armenia's case.