Au Pays des Lumieres: Gazprom's Partner Eutelsat Disconnects Georgian TV Channel
Publication: Eurasia Daily Monitor Volume: 7 Issue: 23
By: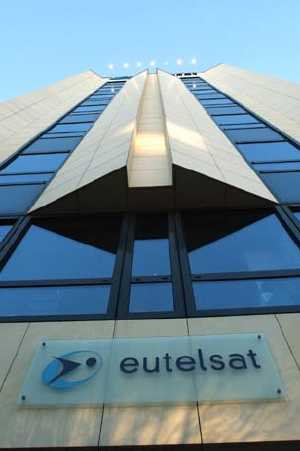 On February 1, the Paris-based Eutelsat, Europe's number one satellite television operator, disconnected Georgian Public Broadcaster's First Caucasus TV Channel from its satellite, after a one-week successful transmission test. Eutelsat also declared that it was backing out of its own contract offer to the Georgian channel, which the latter had already signed. Eutelsat's satellite was beaming Georgian First Caucasus TV's broadcasts to Russia's North Caucasus territories.
Eutelsat says in justification that it has signed a more profitable contract for the same spectrum of frequencies with Russia's Intersputnik, to transmit television programs for Gazprom Media, a subsidiary of the Russian gas monopoly (Le Figaro, January 27; Agence France Presse, February 1).
First Caucasus (Pervyi Kavkazsky, or "1-K") is the first TV news channel attempting to dent the monopoly of Russian state-controlled television in the North Caucasus. It would seem that Eutelsat helps Russia's gas monopoly to help the Russian authorities' TV monopoly in the country. Conversely, satellite transmissions of Russian state-controlled television channels have all along been available in Georgia without restrictions.
A project of Georgian Public TV in Tbilisi, First Caucasus TV employs journalists with roots in North Ossetia, Dagestan, Chechenia, Ingushetia, and other North Caucasus territories, as well as Russians. Broadcasting in Russian, the channel operates on a shoestring funding of $1.5 million, authorized for 2010, out of the Georgian public broadcaster's budget. First Caucasus TV's star attractions include Oleg Panfilov, the internationally respected head of the Center for Journalism in Extreme Hardship Conditions (formerly based in Moscow) and Alla Dudayeva, widow of the late Chechen leader Jokhar Dudayev, herself an artist, who draws the interviewees' portraits during talk shows and displays the portraits at the end.
First Caucasus TV had started experimental broadcasts on January 15 and was scheduled to start the regular broadcasts via satellite on February 1 (Civil Georgia, January 29-31). The channel's parent company, Georgian Public Broadcaster, is now suing Eutelsat in commercial court in Paris.
Eutelsat was transmitting First Caucasus TV programs through the W-7 satellite during the week-long successful test. Eutelsat's final contract offer, officially accepted by the Georgian side, presupposed continued use of the same satellite for at least one year. Immediately afterward, however, Eutelsat claimed that it had contracted with Intersputnik for transmission of Gazprom Media programs over a wide spectrum of frequencies, for the next fifteen years –the satellite's service lifetime. While Eutelsat claims that it signed the Russian contract on January 15 (the day after the official acceptance from Tbilisi), Gazprom Media claims that it had contracted for those frequencies in March 2009 on the W-7 satellite, which started operating in November 2009.
According to the Georgian side, Eutelsat invoked other excuses (first the programs' content, then the risk of hacking) before canceling outright in favor of Gazprom. Whichever is true, Eutelsat now claims that its arrangement with Gazprom Media has left insufficient satellite capacity to service the First Caucasus Channel, Eutelsat claims (Interfax, February 2; Sophie Shihab, La television georgienne et les diktats de la censure russe [Georgian TV and the orders of Russian censorship]," Le Monde, February 3).
Apparently contrary to its own prior commitment, Eutelsat now offers to transmit First Caucasus TV programs through the W-2a satellite. However, this satellite covers the North Caucasus only partially. Moreover, the W-2a does not carry the most popular international channels, which means that very few, if any, North Caucasus residents possess or might buy the necessary satellite dish and antennae. And anyone having that equipment installed would risk being quickly indentified by local Russian security services as a viewer of the "dissident" First Caucasus TV.
The issue of First Caucasus Channel's access to Russia in the television age recalls the issue of Radio Liberty's access to Soviet audiences during the radio era. In both cases, the offer involves an alternative to Kremlin-controlled, censored and biased media. Audiences are offered a choice while the authorities struggle to maintain a monopoly on news and interpretation. In both cases again, the authorities sponsoring alternative broadcasting are concerned with the international security implications of Kremlin control over public opinion and enemy-image formation. This generates internal public support for Moscow's conflict undertakings abroad. Prior to the August 2008 war, Georgia (along with the Baltic States) topped the list of countries viewed negatively by a Russian public under the impact of state-controlled television.
Soviet authorities had jammed Radio Liberty overtly and defended the jamming officially. Russian authorities, it seems, can resort to more sophisticated methods with the help of commercial partners, Western ones apparently in this case.