Bajaur Agency: The New Landscape of Insurgency in FATA
Publication: Terrorism Monitor Volume: 8 Issue: 6
By: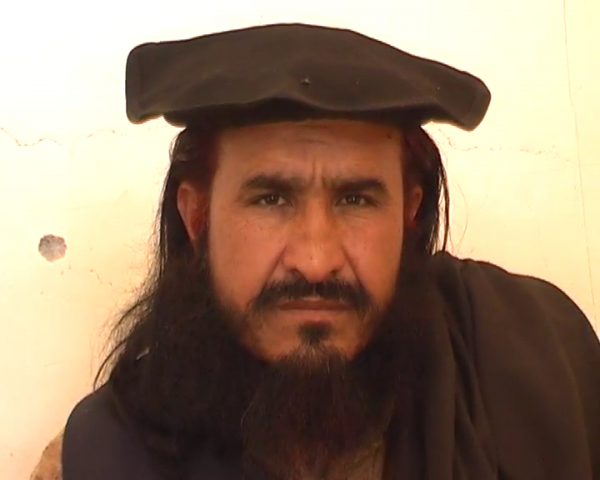 Amid conflicting reports that Pakistani Taliban Chief Hakimullah Mahsud has succumbed to his injuries after being targeted in a U.S. drone attack last month, there is also news that the deputy chief of the Tehrik-e-Taliban Pakistan (TTP), Maulvi Faqir Mohammad, has resigned from his position as TTP leader in Bajaur Agency after developing differences with other Taliban leaders in the region (The Nation [Islamabad], February 2; The News [Islamabad], February 1). Maulvi Faqir has been replaced as TTP leader in Bajaur by Maulvi Mohammad Jamal ud-Din. Maulvi Faqir was a close confidante of Baitullah Mahsud, the former TTP chief who was killed in a U.S. drone attack in August, 2009. When there was a vacuum in leadership after Baitullah's death, Maulvi Faqir declared himself the new chief of the TTP. He later withdrew from the position when the Taliban shura (council) appointed Hakimullah as its leader. Until recently, Maulvi Faqir enjoyed unprecedented control over the Bajaur Taliban and other militant organizations in the area. His differences with other Taliban and militant leaders surfaced when he advised them not to attack Pakistani security forces in the Bajaur area (Dawn [Karachi], January 29). Since then he has fallen under suspicion among the inner Taliban circles as a covert advocate of the so-called "strategic depth" ideology of Pakistan's military leadership. A concept advanced for three decades by Pakistan's military and civilian establishment, "strategic depth" calls for ensuring that the Afghanistan government is pro-Pakistan and anti-India, thus relieving the need to maintain large forces on Pakistan's western border.
Military Offensive Against Militants
Since August 2008, Bajaur has seen major anti-terrorist military operations. The Pakistani government claimed to have cleared the area of all sorts of militants in February, 2009, but the claim had little reality on the ground. Several militant organizations in the Bajaur area remained active during this period and continued to carry out attacks against U.S. and NATO forces across the border in Afghanistan. However, the current military operations in Bajaur are believed to be the first serious offensive there against the Taliban and other local and foreign militants, including Uzbeks and some Arabs (Geo TV, February 1).
In a swift operation against militants in Bajaur, the Pakistani security forces have captured the Taliban stronghold of Sewai, taking the town in a fierce but brief fight on January 31 (The News, February 1). Helicopter gunships and jet fighters targeted the Taliban's hideouts and destroyed their bunkers in the days prior to the battle (Daily Times [Lahore], January 26). This was a sensitive and important area of Bajaur where the Taliban had established their own courts and built several underground bunkers. Sewai was used for holding shura meetings of the Taliban and all-important decisions were made here. The nearby town of Bajaur—Mamund Tehsil—is the birthplace of Maulvi Faqir Mohammad. Pakistani security forces have succeeded in occupying some parts of the strategic mountainous region known as Khazai Ghar.
The Pakistani security forces have taken control of the strategically valuable area around the Bajaur village of Damadola and they continue to advance. Damadola is known for its training camps for militants. It is believed that Osama bin Laden's deputy, Dr. Ayman al-Zawahiri frequently visited this region until February 2006, when he was targeted there by a CIA drone attack. Al-Zawahiri was not present, but the attack left 18 civilians dead.
Following a January 30 suicide attack that killed 17 people, including security personnel, Pakistan's paramilitary Frontier Corps mounted a new offensive coordinated with attacks by Pakistani fighter-jets. The renewed operations were reported to have killed as many as 15 militants, including four foreign fighters (Dawn [Karachi], February 4; The Nation, February 5; Daily Times, February 5).
In military operations over the past two years, the government has remained unable to demonstrate its strength and maintain its writ over strategic regions of Bajaur such as Khazai Ghar, Damadola and Loi Sam, all of which border the Kunar province of Afghanistan, infamous for its persistent Taliban insurgency (BBC Urdu, February 1). Kunar has been the site of some of the deadliest attacks on U.S. and Coalition forces and has easy road access to Nuristan province, yet another hotspot for the Taliban insurgency. Saudi-style Wahhabism has a significant influence in these areas due to Arab investments in Wahhabi madrasssas. The Soviets faced stiff resistance in Kunar and were badly defeated there before withdrawing to Kabul.
Attraction for Militancy
With Bajaur's utility as a staging point and resting place for attacks on the bordering Afghan provinces of Kunar and Nuristan, the region has attracted a great number of militants from various jihadi organizations, both local and foreign. Until recently, Maulvi Faqir Mohammad and Qari Ziaur Rahman were the most influential militant leaders. However, two other names have now come to prominence: the aforementioned Maulana Mohammad Jamal ud-Din (a.k.a. Maulvi Dadullah) and a commander named Burhanuddin, who is reportedly the new deputy chief of the Bajaur TTP (Dawn, January 29). The change in leadership has taken place in view of differences between Taliban over how to react to a Pakistani government military offensive (Aaj TV, February 1).
Qari Ziaur Rahman, an Afghan jihadi commander with close ties to the TTP leadership, has struggled to form a consensus among the Bajaur Taliban, but apparently he has been unsuccessful. Qari Ziaur is considered to be a commander of great influence and power on both sides of the border. In late 2008, he inflicted heavy casualties on Pakistani security forces while siding with the TTP. Qari Ziaur leads a group of trained fighters which includes Uzbeks, Turkmens, Afghans and Arabs (Daily Times [Lahore], October 24, 2008). He is wanted by the U.S. government and has a bounty on his head of $350,000. He was once arrested by the Pakistan government but was later released in an exchange of prisoners with the TTP. Qari Ziaur maintains close ties with Taliban supreme leader Mullah Mohammad Omar and is also a member of his shura.
Besides Qari Ziaur's group and the TTP, the Bajaur tribal region is home to several other jihadi organizations and their leaders. Common to all of them is the Wahhabi view of jihad. The Tehrik-e-Nifazi Shariat-e-Mohammadi (TNSM) has acted as a foundation for the Wahhabi ideology. Forty-year-old Maulvi Faqir Mohammad was an active member of TNSM before joining the ranks of TTP. The teaching and preaching of TNSM founder Maulana Sufi Mohammad has contributed to the radicalization of a vast area of Bajaur. During the U.S. attack on Afghanistan that followed 9/11, Sufi Mohammad gathered some 10,000 fighters to wage jihad against U.S. forces in Afghanistan.
The Harkat-ul-Jihadi Islami (HuJI) of Qari Saifullah Akhtar and the Jaish-e-Islami (JeI) of Qari Wali Rahman have also established jihadi bases in the Bajaur area. Likewise, the Islamic Movement of Uzbekistan (IMU) and Islamic Jihad Union (IJU) also have a presence in the area (see Terrorism Monitor, March 19, 2009). A year ago, these militant outfits were very strong and active, but after successive military operations they were rendered inactive and have retreated to the mountains.
Conclusion
The hitherto invincible stronghold of militancy in Bajaur is gradually falling into the hands of the Pakistani government. There is resistance in some areas to the operations of the security forces, but as a whole the militants are withdrawing fast from their positions. Is this a part of the Taliban's tactical strategy or they have really been weakened? The answer could be both. These days the Taliban are faced with leadership crises and a growing disrespect for the Pakistani Taliban among the local Pashtuns. After tasting the death and destruction brought by the militants' terrorist actions, there has been a growing realization among the civil and military establishment that they can no longer tolerate militant ideologies in the name of establishing a so-called strategic depth. Pakistan's Army Chief Ashfaq Pervez Kayani has already hinted at such a shift in his recent talks with the media (The News [Islamabad], February 2). The army has started signaling that the militants will no longer be handled softly. At the same time, however, the Army is looking for a broader regional solution to the ongoing crises with an aim secure Pakistan's eastern and western borders. Pakistan's establishment is following with interest the recent peace-building initiative with mainstream Taliban leaders in Afghanistan. This move has encouraged Pakistan to destroy the militants' refuges in Bajaur without any concessions. If reconciliation efforts with the Taliban fail in Afghanistan, the hide-and-seek game between the military and militants on the Pakistani side of the border could resume.