Bakiyev Wins Presidential Election, Opposition Declares "War"
Publication: Eurasia Daily Monitor Volume: 6 Issue: 142
By: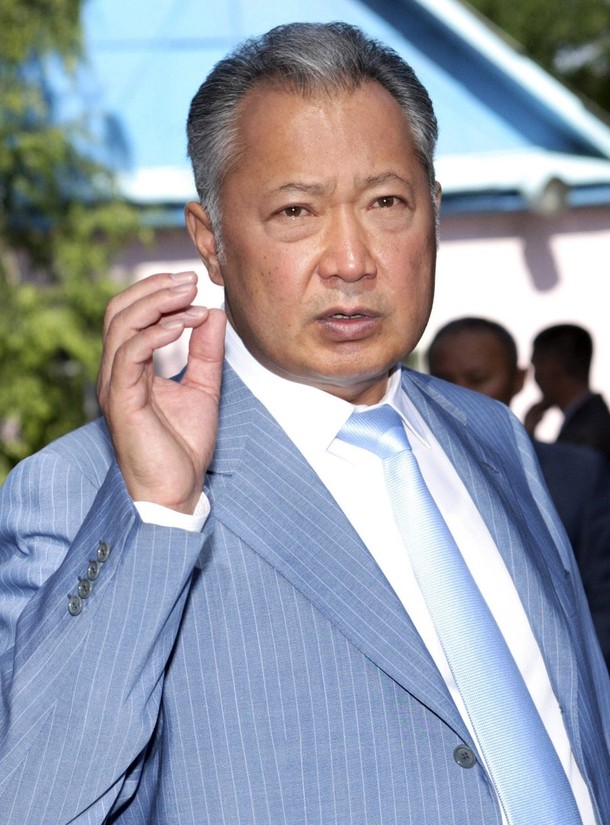 On July 23 the presidential election marked a new low point in Kyrgyzstan's democratic record. Incumbent president Kurmanbek Bakiyev earned 85 percent of the vote and immediately sought to suppress any opposition protests challenging the election result. Members of the opposition Social Democratic Party (SDP) were beaten and arrested by law enforcement agencies. SDP leader Almazbek Atambayev, meanwhile, received only 7 percent of the votes -much less than expected.
According to various exit polls the incumbent leader led by a significant margin, while Atambayev received support mostly in the north of the country (www.akipress.kg, July 23). Bakiyev's opinion poll ratings had ranged between 60-70 percent, while Atambayev was expected to gain approximately 12 percent. Indeed, local observers rated Atambayev as a stronger candidate, but his mediocre election campaign established Bakiyev as the most likely winner even among the opposition's supporters. Numerous election frauds were reported by opposition observers and the OSCE.
Thus far, Atambayev has failed to use this election in his favor. From the outset of his campaign it seemed as if he was aiming to use this election to build a support base for future ballots. However, his campaign significantly intensified in the few weeks prior to the election. He adopted a more aggressive message and energized younger supporters. In response to a seeming defeat, Atambayev argued that another "normal" election should be held (www.azattyk.kg, July 23). His wish to repeat the vote demonstrates his aim to secure another opportunity to conduct a better organized campaign. However, his demands are dull, incoherent, and unrealistic. One Kyrgyz political activist commented that Atambayev had difficulty in discerning between "flawed" and "illegitimate" in his election rhetoric.
The atmosphere in Bishkek is turning increasingly aggressive, with opposition candidates calling for radical action against Bakiyev. Although the large crowds in Bishkek and other parts of the country have turned against the Bakiyev regime, it appears however that the president will not flinch from deploying the armed forces against the population. Furthermore, most Kyrgyz experts believe that members of Bakiyev's regime will not defect to the opposition. Part of the rapid collapse of the former president Aksar Akayev's regime in March 2005 involved his swift betrayal by most of his supporters. Bakiyev, in contrast, was able to build an apparatus penetrating all levels of government.
Bakiyev delayed announcing the election result immediately, in an effort to avoid fueling protests. In return, the opposition leader Omurbek Tekebayev declared "war" against the president (www.azattyk.kg, July 23). Few other techniques used by Bakiyev's government demonstrate his willingness to stay in power. He banned the right to stage protests across the country, defining them as potential civil disorder. Two MP's from the SDP were arrested in Issyk-Kul province, despite their immunity status. Finally, an unexpected rumor spread across Bishkek in the middle of the polling day about Atambayev's decision to pull out from the election. This caused confusion among observers. Nonetheless, the central elections commissions did not receive any such request from Atambayev.
Atambayev and other competing candidates jointly called for the international community's condemnation of the election. However, there was little reaction from international observers on the day of the elections. Few analysts criticized the U.S. government for seeing Kyrgyzstan as a defense partner and disregarding its democratic record (The New York Times, July 23). Bakiyev's delay in announcing the election result also prevented some of the election watchdog groups from voicing criticism of the process. Russia, meanwhile, has been feeding Bakiyev with loans and developing the prospects for future cooperation.
Bakiyev is now facing difficult challenges. Even if he manages to suppress any riots and escape international pressure, he nevertheless will need to deal with future elections. The president has reached previously unimaginable levels of suppressing freedom of speech and political association. His attack on liberties has outraged the NGO community and journalists in Bishkek. To prevent an outburst of civil unrest against his regime, Bakiyev should be more creative in suppressing his opponents. Slow economic growth will also help Bakiyev's opponents to collect supporters across the country.
The July 23 election ended with Bakiyev declaring victory and the opposition failing to gather momentum. However, this will serve as a good reference point for Atambayev and opposition leaders willing to take over power in the future. Hoping for mass riots after the election and the international community's support is just part of the solution. The July 23 vote showed that sound policies and internal party consolidation are far more important. Both elements were absent in Atambayev's campaign and his loss is unsurprising.