Brief: Cameroonian President Holds Emergency Meeting to Address ISWAP Attacks
Publication: Terrorism Monitor Volume: 21 Issue: 12
By: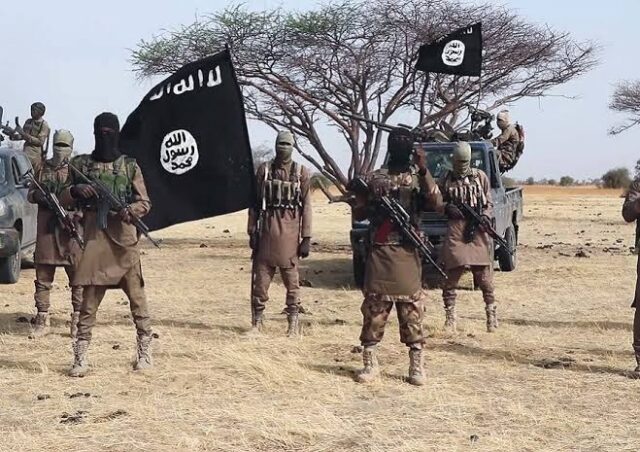 At the start of June, Cameroonian President Paul Biya ordered the nation's army to hold an emergency meeting to address a recent resurgence in cross-border attacks by Islamic State in West Africa Province (ISWAP) (gazettengr.com, June 1). ISWAP, for example, claimed attacks in Gassama, Amchide, and Fotokol in the Far North Region of Cameroon in March. The first ISWAP attack was on the Multinational Joint Task Force (MNTJF), which includes Cameroon, Chad, Niger, and Nigeria (and Benin, though it does not fight against ISWAP). The latter two attacks, by contrast, targeted the Cameroonian army (Twitter/HumPurse, April 4).
In April and May, ISWAP attacks in northern Cameroon continued. On May 31, ISWAP claimed the killing of two police officers as well as the theft of their weapons. On May 13, ISWAP claimed it had attacked an army base, causing the soldiers there to abandon their positions and flee (Twitter/Sahraaeye, May 31). Other attacks, such as one on May 11 in Mora, Cameroon, have been thwarted by the MNJTF. In another case, an ISWAP courier was arrested on a camel in N'guigmi, Niger, leading to the MNJTF's uncovering of several hideouts around Monguno, Nigeria (Twitter/Zagazola/Makama, May 11). Notwithstanding the several successful raids, most recent attacks in Cameroon have been relatively small-scale. This compares to previous years, where dozens of Cameroonian as well as Chadian, Nigérien, and Nigerian soldiers have been killed on the shores of Lake Chad (see Terrorism Monitor, May 1, 2020).
ISWAP is apparently seeking to pilfer supplies from northern Cameroonian villages in order to replenish stocks in advance of the rainy season—as well as possibly punish civilians for not paying taxes to the group (HumAngle, May 26). ISWAP's claimed attacks and history of operating in northern Cameroon indicate that the group was responsible for many, if not all, of the recent attacks. Meanwhile, the late Abubakar Shekau's faction—which considers itself part of Islamic State (IS), but is not recognized as such—has also been taxing civilians around Lake Chad, including in northern Cameroon. This was the case both before and after Shekau's death in an ISWAP-led operation (Twitter/@VincentFoucher, May 21). It is, therefore, possible that Shekau's loyalists are also conducting some attacks in northern Cameroon, in addition to ISWAP. Shekau's successor, Bakura, is also pushing the faction's forces further south from Lake Chad towards Sambisa Forest, which straddles the Nigeria-Cameroon border (Twitter/@VincentFoucher, June 6). This forest was Shekau's base, but was largely taken over by ISWAP since his death.
The Cameroonian military is being forced into action not only because of ISWAP's targeting of its soldiers in these disruptive, albeit relatively small-scale, attacks, but also because of the resulting severe economic disruption. Thousands of villagers have been forced to flee their homes due to the looting of markets and farms, sometimes losing hundreds of cows to theft (voanews.com/Cameroon, April 19). Indeed, these "pilfering attacks" were a hallmark of the late Shekau, although since his death many of his former loyalists have since reintegrated into ISWAP. These militants may now be employing similar tactics under the ISWAP banner (vanguardngr.com, January 28).
Whether ISWAP or the late Shekau's fighters are behind the incursions into Cameroon, the Cameroonian army's response may lead to further "retaliatory" attacks by the two groups. Historically, the jihadists have escalated attacks against Nigeria's neighbors when those countries' armies increase the tempo of their counter-insurgency efforts. Therefore, despite a lull in attacks around Lake Chad  since 2021, it is possible that the area will once again became a major battleground in the conflict going forward (punchng.com, August 5, 2021).