Jamaatul Ansar: A Terrorism Threat in Bangladesh Before the 2024 Elections?
Publication: Terrorism Monitor Volume: 21 Issue: 13
By: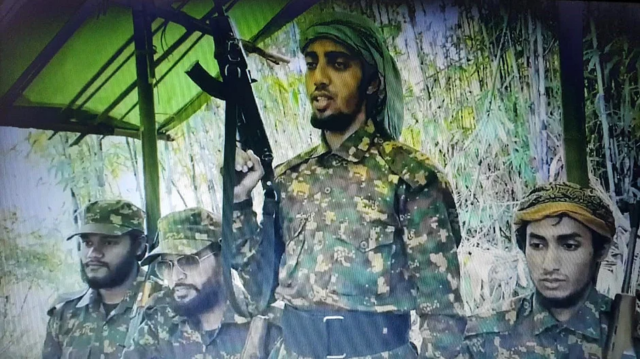 In mid-2022, Bangladeshi police stumbled upon a burgeoning Islamist militant conglomerate called Jamaatul-Ansar-fil-Hindal Sharqiya (Assembly of the Helpers in the East of India, or "Jamaatul Ansar") while investigating youth disappearances in the country. More than 50 youths have reportedly left their homes to join Islamist groups under the pretext of religious migration (hijra) in the last two years (Parthom Alo, September 25, 2022). Bangladeshi police arrested 12 such youths in October 2022, after they joined Jamaatul Ansar to wage jihad against Bangladesh. Jamaatul Ansar's forces were active in the Jatrabari and Keraniganj areas in Dhaka, as well as other secret hideouts in the districts of Munshiganj, Narayanganj, and Mymensingh.
As of May 2023, Bangladeshi police have arrested nearly 75 members of Jamaatul Ansar from different areas of the country. They also have unearthed details about the reasons behind the youths' disappearances. Jamaatul Ansar is currently regrouping with the aim of establishing an Islamic state in Bangladesh.
Jamaatul Ansar's Emergence
In January and February 2023, several propaganda videos obtained by the police portrayed Jamaatul Ansar's operational and organizational activities; this included images of the group's top leaders and training camps in the remote, hilly areas of Bandarban and Rangamati. Visuals of Jamaatul Ansar militants in camouflage fatigue undergoing physical and arms training in the Chittagong Hill Tracts also attracted the interest of Bangladesh's security forces. Based on these videos, confessions from arrested militants, and other documents recovered from Jamaatul Ansar hideouts, the police concluded that the group poses a more significant security threat than any other militant group in the country (Daily Sun, January 24).
Police learned that these videos were circulated ahead of an intended attack on the Kashimpur Central Jail in Ghazipur, with the aim of freeing top militants belonging to pro-Islamic State (IS) group Jamaat-ul-Mujahideen Bangladesh (or "Neo-JMB") and al-Qaeda-linked Jamaat-ul-Mujahideen Bangladesh (JMB), Harkat-ul Jihad Islami-Bangladesh (HuJI-B), and Ansar al-Islam (AaI). Other potential targets of the Jamaatul Ansar attack were the Government Secretariat buildings and various law enforcement establishments in the country (Daily Star, January 26; Prathom Alo, January 25).
After the countrywide crackdown on terrorist groups following the IS-claimed Holey Artisan Bakery attack in 2016, members of pro-al-Qaeda groups, such as HuJI-B, AaI and both factions of JMB went into hiding and later formed an informal hybrid group in 2017 to revive jihadism in Bangladesh. In 2019, this conglomerate became Jamaatul Ansar. According to the Counter Terrorism and Transnational Crime (CTTC) unit of the Dhaka Metropolitan Police, Jamaatul Ansar's central leadership went on a recruiting spree to establish a battalion comprised of 313 jihadist fighters (Prathom Alo, January 25).
Resurging Remnants
Based on the aforementioned training videos, police have identified leaders of Jamaatul Ansar—along with a number of militants—and have arrested several of them. The group's emir, Anisur Rahman, remains at large along with a senior coordinator and adviser, Shamin Mahfuz (Bangladesh Post, March 3). In contrast, Abdullah Maimun, the head of the preaching branch, and deputy head, Sheikh Mohibullah, were arrested in Sylhet and Dhaka in separate raids (Daily Star, February 23; Daily Sun, May 10). Moreover, the arrests of two Jamaatul Ansar senior members near the Rohingya refugee camps in Cox's Bazar's Kutupalong area in late January suggested a possible recruitment drive inside refugee camps.
There are several jihadists currently in custody who were previously involved with now-defunct militant groups. Abdullah Maimun, for example, was a veteran of Ansar al-Islam in 2013 and a close associate of AaI's fugitive leader, Major Ziaul Haque. Similarly, during his student years, Mohibullah was an active member of HuJI-B and underwent training in Hathazari Madrasa in Chittagong. Likewise, Masukur Rahman, who was a member of JMB, joined Jamaatul Ansar while in prison; Abul Bashar was a member of HuJi-B before he joined Jamaatul Ansar (Daily Observer, January 25). During interrogations, the arrested militants disclosed an alliance with the predominantly Christian separatist group Kuki-Chin National Front (KCNF) whereby leaders of Jamaatul Ansar and KCNF coordinated arms training and the latter provided the former a safe haven in exchange for money (Sahampratik Deshkal, November 4, 2022).
Conclusion
The government and security agencies of Bangladesh assert that terrorism has been effectively eradicated or otherwise suppressed in the country. Between 2013 and 2017, Bangladesh experienced a brief but intense wave of pro-IS and pro-al-Qaeda terrorism. This was, however, swiftly addressed and resulted in the conviction and punishment of numerous militants. Despite these efforts, there is concern regarding the emergence of new jihadist amalgamations such as Jamaatul Ansar. This group's activities aim to revive and foster jihadist sentiment, and could potentially lead to a resurgence of militant campaigns in Bangladesh, especially in the lead-up to the country's 2024 general elections.