Brief: Islamic State Highlights Killings and Claimed Attacks in the Congo and Mozambique
Publication: Terrorism Monitor Volume: 21 Issue: 15
By: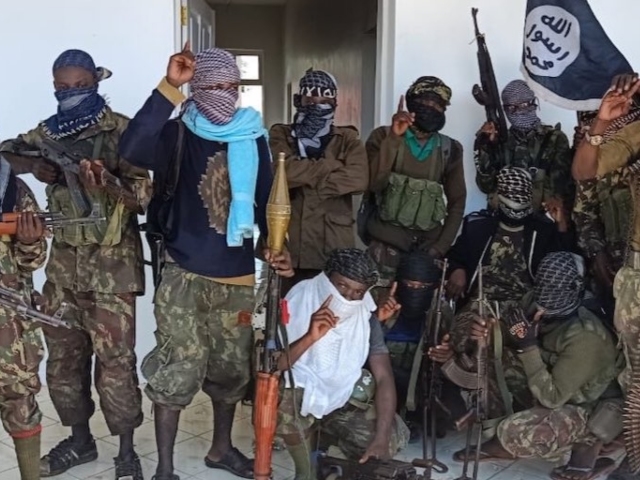 Islamic State's most prominent "province" in Africa is Islamic State in West Africa Province (ISWAP), which is based in Nigeria. However, the provinces in Mozambique and the Congo are being revived after more than a year of relative quietude, especially compared to the dearth of recent Islamic State (IS) activity outside of Africa. In the first week of July, for example, more attacks were claimed by Congo-based Islamic State in Central Africa Province (ISCAP) than any other IS province (Twitter/@IntelCocktail, July 6).
Although ISCAP only claimed three attacks in the first week of July, the fact that this is a higher number than the rest of IS's total reflects a relative decline in claimed attacks by IS's provinces globally—a major difference compared to past years. Nevertheless, two of the ISCAP attacks targeted Christians; the first was in Beni, where the group killed 13 Christians, and the second occurred in Ituri, where ISCAP was involved in the burning of 30 homes, as well as the killing of a soldier and four Christians. This followed the more lethal and brutal attack on a school across the border in Uganda. ISCAP did not claim this massacre, but the group's fighters are suspected of masterminding it. In this incident, more than 25 students were initially reported killed in June, but the total has increased as more bodies have been uncovered in subsequent weeks (theeastafrican.co.ke, June 17).
Besides ISCAP, IS in Mozambique Province carried out an attack in the first week of July, but its release of a photograph and a video of soon-to-be-killed Southern African Development Community (SADC) troops caught more attention internationally (Twitter/@Middleastfoun, July 2). The video was posted by Amaq news agency in Arabic. The media was reminiscent of IS videos in the past, with two fighters with IS in Mozambique Province in camouflaged fatigues delivering a speech while standing over the SADC soldiers' bodies. Only three months earlier, IS fighters in Mozambique released a recording of themselves watching an ISWAP video, which purportedly inspired and trained them to carry out attacks like ISWAP itself (Twitter/@wazalendoKE, March 28).
ISWAP itself may have more manpower, territory, and sophisticated tactics than ISCAP and IS in Mozambique Province, but the latter two groups' claimed killings in the first week of July were reported in IS's al-Naba magazine as amounting to 24 and 18 killings, respectively, coming to 42 victims between the two groups. This far exceeded the other IS provinces, such as those in Syria, Iraq, and Afghanistan, which had claimed eight total killings during the same period. ISWAP claimed no killings in the amount of time set, though this may be due to its current "stalemate" with the Nigerian military. ISWAP is not necessarily combatting the Nigerian army per se, as the army has frequently ceded rural areas in northeastern Nigeria to ISWAP rather than engage in costly battles (see Terrorism Monitor, June 4, 2021). While ISWAP's territorial holdings are important for IS propaganda (as it claims to have a global caliphate), it may be ISCAP and IS in Mozambique Province's killings in the coming months that validate the notion that IS is "expanding" and retains the lethality that once made the organization notorious around the world.