BRIEFS
Publication: Terrorism Monitor Volume: 14 Issue: 15
By: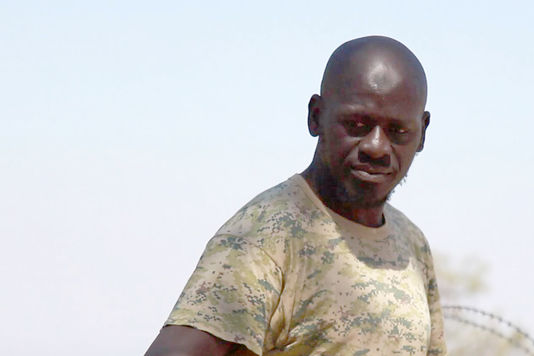 NICE ATTACK SPOTLIGHTS FRENCH JIHADIST RECRUITER
The Bastille Day terror attack in the French city of Nice, which saw 84 people killed when a Tunisian truck driver ploughed through crowds on the Promenade des Anglais, has refocused attention on the Senegal-born French jihadist recruiter Omar Diaby, also known as Omar Omsen.
Born in Senegal, Omsen lived in Nice from the age of five and had several spells in prison there before moving to Syria in 2013. Although his death had been announced on Twitter in August 2015, he recently reemerged, allowing a film crew to film him for a documentary aired on French television in June (France 2, May 30). His death had remained unconfirmed and he claims to have staged the announcement so he could undergo "major surgery" in a neighboring country (Le Figaro, May 30).
No established connection exists between Omsen and Mohamed Lahouaiej-Bouhlel, the Tunisian truck driver behind the Nice attack, a man who appears to have been a relatively new convert to Islam and who still had images him engaging promiscuous activity saved on his phone (BFM-TV, July 17). But Omsen's influence in Nice is strong. His string of propaganda videos, named "19HH" as a references to the 19 attackers who took part in the 9/11 attacks, have been watched by tens of thousands of people (Le Monde, May 12, 2015). The 19HH website has since been shut down, but the videos continue to circulate.
Omsen and his propaganda videos are at least partly responsible for turning Nice into a hotbed for jihadi recruitment. About 10 percent of all French jihadist recruits abroad are thought to have come from Alpes-Maritimes, the French administrative department of which Nice is the capital. By the end of 2015, French authorities there had at least 236 individuals under surveillance and were tracking five new potential jihadists each week (Reuters, July 15)
Despite the success of Omsen's recruitment videos in enticing French jihadists to venture abroad, he appears to have little connection to domestic terror attacks, such as the Nice attack or the attack on the offices of the satirical Charlie Hebdo newspaper in 2015.
In Syria, Omsen's group is linked to Jabhat al-Nusra; and judging from the France 2 documentary, his sympathies lie more strongly with Syria's al-Qaeda affiliate than with Islamic State. The documentary's portrayal of Omsen and his camp – he describes waking up to coffee and cornflakes in the morning – also possibly bears out earlier assessments that the group engages only infrequently in the fighting in Syria and derives its legitimacy from Omsen's online presence (al-Jazeera, November 30, 2014). Nonetheless, it is this that has made Omsen a security concern for France. As the threat of 'lone wolf' attacks in Europe increases, security services will be monitoring his activities closely.
MALI: AQIM EXPLOITS ETHNIC GRIEVANCES
Al-Qaeda in the Islamic Maghreb (AQIM) announced the death of one of its leaders in northern Mali. According to a July 17 statement posted by the group on Twitter, Abu Bakr al-Shinqiti, said to be Tunisian, was killed during a raid on a Malian army barracks near the border with Burkina Faso. His death, in truth, will likely have little impact on the situation in Mali, which is set to deteriorate further unless local grievances are addressed.
It was unclear from the announcement in which engagement al-Shinqiti was killed, but Mali has faced a spike in attacks recently from various militant groups. The most significant recent attack occurred in central Mali, on July 19, when 17 soldiers were killed and 35 wounded in an attack on a base in Nampala, close to the border with Mauritania (Maliweb, July 20). Malian authorities described a coordinated attack, with at least two sets of attackers setting fires and using billowing smoke to cut the base off from its outposts (Maliweb, July 20). The militants appear to have briefly held the base before the Malian troops regrouped and recaptured it.
The attack was claimed by Ansar Dine and the National Alliance for the Protection of the Peul Identity and the Restoration of Justice (ANSIPRJ), a newly formed group that is ethnically Fulani (Peul). A Malian military spokesman also included AQIM among the groups that staged the attack (al-Jazeera, July 20).
Such coordination would not be unusual. Ansar Dine frequently operates as a liaison between AQIM and Fulani fighting groups, and several attacks have been jointly claimed (see Terrorism Monitor, March 3).
However, ANSIPRJ, headed by a former schoolteacher named Omar al-Janah, only came into being on June 18 and casts itself as specifically political rather than jihadist (MaliActu, June 19). The Nampala attack, however, would suggest it has already been co-opted by the Islamists. That is not entirely surprising as the Malian military is a shared enemy for both groups, but the easy alliance between al-Qaeda-linked and Fulani groups is indicative of a wider problem that will ultimately threaten Mali's stability.
June 20 marked the one-year anniversary of the signing of the Algiers Accord, which brought an end to the conflict in northern Mali between the government and separatist Tuareg rebels. Thus far, there is little evidence of the promised institutional reforms and economic development initiatives in the north. Furthermore, the agreement had virtually no input from the central region, and problems there will only increase. As they do, the situation in Mali will become more complex and the Algiers Accord more difficult to implement. Meanwhile, al-Qaeda has shown itself adept at exploiting local grievances in Mali and it will be looking to do so again.