Briefs
Publication: Terrorism Monitor Volume: 16 Issue: 6
By: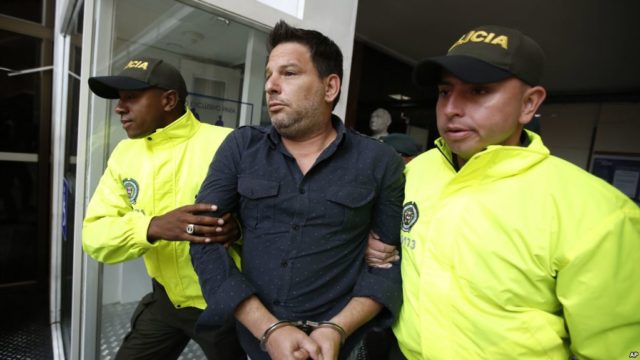 Libya: Tackling Foreign Fighters in the South
A new offensive by the Libyan National Army (LNA) is aimed partly at expelling foreign fighters, but the capture of alleged al-Qaeda infiltrators suggests jihadist groups may be looking to ramp up their efforts in Libya.
On March 20, the LNA, under the command of Khalifa Haftar, launched airstrikes in the country's south (Libya Herald, March 20). The bombing is part of what the LNA describes as a law enforcement operation and marks the end of a 10-day grace period that Haftar had offered for foreign fighters to leave the country (Libya Herald, March 15).
As well as attempting to secure the southern town of Kufra and the surrounding area, initial targets have been foreign militant groups—rebels from Chad and Sudan who have joined the fighting in Libya as mercenaries. A United Nations report from June last year noted their presence, including quoting officials from the Sudanese opposition Justice and Equality Movement (JEM) who said they had been approached to fight on behalf of Islamist militias, as well as to ally with Haftar's own forces (United Nations, June 2017). [1]
The LNA's sweep in the south has also netted a group of 16 supposed al-Qaeda-linked fighters sent from Syria (Libya Express, March 18). The fighters—a photo of them was published on the General Directorate for Counterterrorism's Facebook page—are reportedly members of the Syrian al-Nusra Front, and supposedly traveled to Libya via Turkey and Sudan.
Al-Qaeda's involvement in Libya dates back to the 1990s with the Libyan Islamic Fighting Group (LIFG), which sought to overthrow the country's then-leader Muammar Gaddafi. But it has suffered setbacks recently, with its affiliate Ansar al-Sharia—which at one point had branches in Derna and Benghazi—dissolved in May 2017 in the face of an onslaught by Haftar's forces (al-Jazeera, May 29, 2017). The capture of the 16 alleged fighters near Kufra could be an indication that the group is now hoping to ramp up its Libya operations.
Meanwhile, Islamic State (IS), which lost its stronghold in Sirte in June 2016, has also been active. After several months of silence, it claimed a suicide attack in February on LNA forces in Jufra, to the southeast of Tripoli, which left as many as five soldiers dead (Libya Observer, February 21; Asharq al-Awsat, February 21; SITE, February 22).
Separately this month, the eastern region commander of the Petroleum Facilities Guard (PMF), Muftah Magerief, warned that his forces are on high alert for expected Islamist attacks (Libya Observer, March 7). As Haftar extends his law enforcement operation in the south, it appears that both IS and al-Qaeda may be gearing up for further violence.
Colombia: A Possible Lone-Wolf Plot
Colombian security forces have arrested a Cuban national accused of plotting to blow himself up in the name of Islamic State (IS), raising the question of the extent to which IS has made inroads into a region that is, in reality, unlikely territory for the group.
Raul Gutierrez appeared in court in the Colombian capital of Bogota on March 15. He stands accused of plotting to bomb a café in the city and kill U.S. diplomats on behalf of IS. Prosecutors allege that Gutierrez, who had twice been removed from Colombia, apparently on at least one of those occasions after entering the country illegally, discussed the plan on Telegram (Confidencial Colombia, March 15). He has pleaded not guilty (Bogota Post, March 19).
The case has attracted a fair amount of media attention, not least because of the alleged IS connection in a part of the world that has seen relatively little in the way of Islamist violence.  Colombia's decades-long history of terrorist attacks is a result of its conflict with the leftist rebels of the Revolutionary Armed Forces of Colombia (FARC). Tackling FARC has given the country years of experience in counter-terrorism, but Latin America's exposure to IS has been limited.
In March 2016, a man who self-identified as an IS supporter stabbed to death a Jewish businessman in the Paraguayan city of Paysandu (En Perspectiva (Radiomundo), March 10, 2016; Jerusalem Post, March 10, 2016). The same year a group calling itself Ansar al-Khilafah Brazil declared allegiance to IS in online messages ahead of the Olympics, but it in reality had little substance (SITE, July 18). In 2015, a campaigning group claimed IS was working with drugs cartels in Mexico and had established bases close to Ciudad Juárez and the border with the United States, saying that Mexican authorities had recovered prayer rugs and documents in Arabic and Urdu (Judicial Watch, April 14, 2015). The group's claims, attributed to anonymous sources, have since been dismissed.
Instead, where Islamist forces do touch Latin America, it is in the form of relatively well established Iranian networks, with the 1994 attack on a Jewish community center in Buenos Aires, Argentina, carried out by Hezbollah. Recent arrests indicate that the group has operatives and sympathizers in Panama and further afield (Panama Today, June 8, 2017). Meanwhile, in Colombia, Jewish commentators flagged a bizarrely belligerent—and hastily removed—message on the Palestinian mission's Twitter account (Radio Jai, October 20, 2017).
To an extent, ingrained Catholic—and more broadly Christian—traditions likely mitigate against the development of Islamist terrorism in South America. Of the thousands of foreign fighters who have joined the ranks of IS, relatively few have come from the region. Nonetheless, the Gutierrez case will be closely monitored for anything it may reveal about the extent of IS penetration in Latin America.