BRIEFS
Publication: Terrorism Monitor Volume: 14 Issue: 16
By: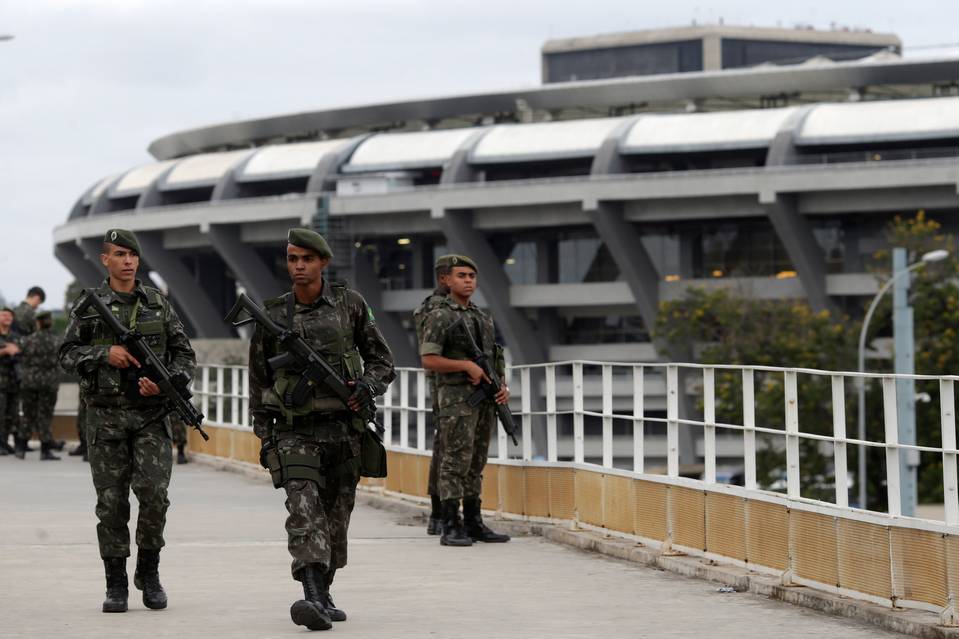 Iraq: Islamic State Targets KRG-Administered Oilfield
Islamic State (IS) fighters attacked the Bai Hasan oil field in Kirkuk, northern Iraq on July 31, killing at least four people, including oil workers and security guards. Two coordinated attacks saw suicide bombers hit the oilfield and a nearby gas compressor station, causing a fire to break out (Iraq Oil Report, July 31).
The attack temporarily closed the oil field, but the facility – despite the fire, which at that point was not yet fully extinguished – was reportedly back in operation less than 24 hours later (Rudaw, August, 1). In the following days, Kurdish security forces rounded up suspects of an alleged IS sleeper cell, arresting four people linked to the attack. Security forces tracked down the suspects using a mobile phone signal (Rudaw, August 4).
The presence of IS agents in Kurdistan Regional Government (KRG) territory is not a new phenomenon. Several radical Kurdish clerics with links to IS were arrested last year, and there are claims that as many as 500 Kurds joined the group in 2014 (Rudaw, February 27, 2015; see also Terrorism Monitor, March 20, 2015). These agents, however, have staged few significant operations in the past.
The Bai Hasan attack was a serious blow, especially in the context of efforts against IS in Iraq. Even so, it was not as disruptive as it might have been.
The KRG has had responsibility for Bai Hasan since July 2014, after IS fighters drove out the Iraqi army from large parts of northern Iraq. Declining oil prices and a disagreement with Baghdad over oil revenues, which has seen the central government block funds due to the Kurds, have left the KRG mired in an economic crisis (Kurdistan24, January 16). As a consequence, the KRG can ill afford for Bai Hasan, which produces 175,000 barrels a day, to be offline.
Though curtailed by U.S. airstrikes, IS has also benefited from oil sales, using smuggling networks in western Iraq and reportedly paying-off KRG middlemen (Ekurd Daily, March 31). Possibly the group hoped to reap some financial benefit from the Bai Hasan attack – the attackers held the facility for more than an hour before peshmerga fighters were able to recapture it – but more likely it was a calculated move aimed at weakening the KRG economically. With efforts against IS in Iraq continuing, there are likely to be more such attempts.
Brazil: Jittery Ahead of the Olympics
Federal police in Brazil have arrested at least 12 people in connection with an alleged Islamic State (IS) cell, ahead of the Olympic Games. The arrests follow the emergence online of a group calling itself Ansar al-Khilafah Brazil, which declared allegiance to Abu Bakr al-Baghdadi in July, the first Latin American outfit to do so (SITE, July 18).
On August 2, a pressure cooker filled with bolts and nails exploded in the parking lot of the Conjunto Naciona shopping mall, an incident police said had "indications" of a terror attack (Correio Braziliense, August, 2). It is unclear who was behind the blast.
Brazil, which is hosting the Games amid its own unfolding political crisis, has little history of Islamist terrorism, but the threat of an attack appears real. In April, Brazilian intelligence confirmed the authenticity of a tweet by Maxime Hauchard, a French national who has appeared in IS beheading videos, in which he stated: "Brazil, you are our next target" (EBC Agencia Brasil, April 14).
With a mounting number of attacks in Europe this summer, the Brazilian authorities are leaving little to chance. In July, they deported the French-Algerian physicist Adlene Hicheur (20 Minutes, August 4). Hicheur, who was arrested and jailed in France in 2009 over alleged links to al-Qaeda, links he denies, was a researcher at the European Organization for Nuclear Research in Switzerland and had moved to Brazil nearly three years ago.
There was also concern in June when a former Guantanamo Bay detainee, Abu Wael Dhiab, who had been living in neighboring Uruguay, went missing supposedly having crossed into Brazil (El Observador, June 18). He later turned up at the Uruguayan consulate in Venezuela.
Dhiab was among six Guantanamo detainees repatriated to Uruguay in 2014. The former detainees' experiences in their new South American home are instructive. Initially welcomed, the men were treated as a media spectacle and have struggled to adjust to their new surroundings, due no doubt in part to their years in incarceration.
In fact, an online operation such as Ansar al-Khilafah Brazil, however amateur, is a greater threat to security during the Games. As with the recent incidents in Europe, an attack is most likely to be staged by an individual, radicalized online, and with few obvious ties to established terrorist networks.