Briefs
Publication: Terrorism Monitor Volume: 19 Issue: 8
By: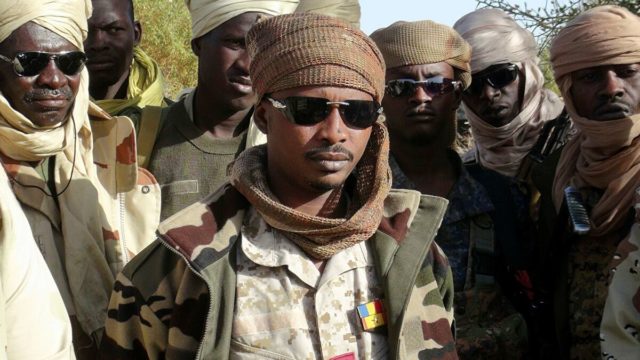 JNIM Conducts First Claimed Attack in Mali's Sikasso Region
Jacob Zenn
Mali's Sikasso Region borders Burkina Faso and Côte d'Ivoire, but has been devoid of the violence that has afflicted the rest of the country. Neither Jamaat Nusrat al-Islam wal Muslimeen (JNIM) nor Islamic State in Greater Sahara (ISGS) had conducted any claimed attacks in Sikasso until the former's attack on April 12. The strike was subsequently featured in a video that was not released by official al-Qaeda or JNIM media outlets, but informally on the group's social media channels. It featured JNIM fighters speaking Bambara and Fulani, attacking a police station, and acquiring spoils (Twitter.com/@Menastream, April 16).
Prior to this attack, Sikasso had only rarely been targeted, despite being an operational area years earlier in 2015 for a separate insurgent group, Ansar al-Din's Khalid ibn Walid Brigade (al-Akhbar, July 5, 2015). In one instance, in February 2017, Colombian missionary, Sister Gloria Cecilia Narváez, was kidnapped by al-Qaeda in the Islamic Maghreb (AQIM) in Sikasso (fides.org, October 15, 2020). JNIM, for its part, was not formed until March 2017 to serve as al-Qaeda Sahel-based entity. AQIM is primarily responsible for Algeria and North Africa operationally. AQIM oversees the Sahel-based organization's operations through meetings between AQIM's leader Abdelmalek Droukdel's and JNIM's leader, Iyad ag Ghaly, and the latter's deputies (Twitter.com/@Eldruso, February 4). It is, therefore, probable that Narváez is now in JNIM's hands, but considering JNIM's weaker presence in Sikasso compared to other parts of Mali, she might have been relocated out of the region.
Sikasso is bound to be important for JNIM's expansion from Mali into Burkina Faso and especially Côte d'Ivoire. The group has already attacked the latter country, including in June 2020, but it is yet to feature as prominently in JNIM, or ISGS, operations as Mali, Burkina Faso, and Niger (France24, June 11, 2020). Nevertheless, another JNIM attack in Côte d'Ivoire more recently in March, which killed two soldiers, suggests that the group maintains cells in the country's border region with Mali (France24, March 29). Given the geographic and temporal proximity of the April 12 Sikasso attack and the March Côte d'Ivoire attack, it is probable that the same JNIM brigade is operating across the two countries' borders.
The JNIM attack in Sikasso, therefore, indicates the opening of not only a new front in Sikasso itself, but also an increasing threat to Côte d'Ivoire. It should also be recalled that in 2016, AQIM struck a Côte d'Ivoire beachside resort in Grand Bassam that killed 16 people and specifically targeted foreign guests (lemonde.fr, January 12, 2017). This new JNIM push into the country, however, is different because it appears less directed toward attacking foreigners or foreign interests or the country's economy as a whole. Rather, it reflects a more indigenous expansion from Sikasso, Mali into Côte d'Ivoire to establish a new jihadist front in the country's majority Muslim border region.
***
Chadian Turmoil Affects Counter-Terrorism Against Boko Haram
Jacob Zenn
On April 19, Chadian president Idriss Deby was killed in a shocking attack by Front for Change and Concord in Chad (FACT) rebels, who were traveling southward in convoys from the Chadian-Libyan border area in an attempt to overthrow Deby. Since Deby's death, Chad has been ruled by a Transitional Military Council (alwihda.com, April 21). Deby's son, Mahamat Idriss Deby, is leading the Council and has promised a return to civilian rule after an 18-month period (Tchadinfos.com, April 21). However, suspicions loom large that Mahamat, like his father, who ruled Chad for more than 30 years, will seek to remain in power just as long as his father.
The FACT rebels launched their incursion from Libya into northern Chad on April 11, to take advantage of the election being held that day, wherein Deby was seeking a sixth presidential term (aljazeera.com, April 21). France has been a supporter the Transitional Military Council and has attacked FACT when they entered Chad. The Chadian military has also succeeded in thwarting FACT in several battles already (tchadinfos.com, April 19). Therefore, FACT is unlikely to succeed in entering the capital N'djamena and overthrowing Mahamat Idriss Deby's government. Mahamat's rhetoric about restoring democracy, whether genuine or not, is also likely intended to undermine FACT's claims that it desires to end authoritarian rule in Chad.
Whatever happens in Chadian politics in the longer term will not salvage the country's efforts to combat Boko Haram's factions in the Lake Chad region in the short term. Mahamat Idriss Deby has experience combating Boko Haram, including on the frontlines with his father during the April 2020 offensive that sought to 'punish' Boko Haram after a faction of the group killed 92 Chadian soldiers (alwihda.com, April 4, 2020). However, now that Chad's primary security threat is coming from the north and Mahamat's attention is turned toward securing his own rule, continuing the fight against Boko Haram will not be a top priority, as it was in 2020. Although Boko Haram's Islamic State in West Africa Province (ISWAP) faction has become increasingly active around Lake Chad in recent months, it might behoove ISWAP to not attack Chad. This would allow Mahamat to become distracted on other matters, while ISWAP reestablishes bases around the lake for targeting Niger, Cameroon, and its primary nemesis, Nigeria (Terrorism Monitor, April 9).
The possibility of FACT fighters having any ties to Boko Haram is also unlikely. Although some Boko Haram commanders, such as Moustapha Chad, who led the group's 2014 raid on the Giwa Barracks in the Nigerian city of Maiduguri, have been Chadian, FACT's networks are along the Libyan border, not near Lake Chad (HumAngle, March 14). What FACT and Boko Haram do have in common, however, is that they would benefit from instability in Chad. This would provide FACT a better chance at achieving its goal of seizing N'djamena and would lighten the pressure on Boko Haram from what has thus far been a competent Chadian military when it comes to counter-insurgency operations across its borders in Nigeria and Mali.