Briefs
Publication: Terrorism Monitor Volume: 19 Issue: 12
By: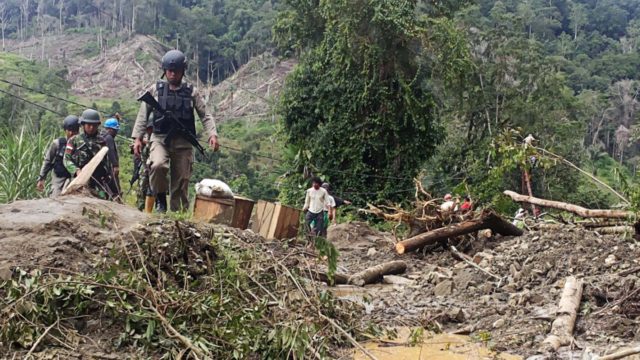 Indonesia Battles Dual Threat of Jihadism and Separatism
Jacob Zenn
Last month, four farmers in Poso, Central Sulawesi, Indonesia were decapitated by militants affiliated with Mujahidin Indonesia Timor (MIT) (Benar News, May 11). MIT attacks in Poso have become increasingly rare, with the previous one occurring in November 2020. In the November attack, MIT targeted Christians near Poso, burning two villagers and decapitating two others (jakartapost.com, November 29, 2020). The Indonesian military claimed the attack was, however, unrelated to the victims being Christian. Likewise, in the most recent May attack, the villagers were not believed to have been attacked because of their religious backgrounds. Rather, MIT simply wanted to demonstrate its presence and instill fear in Poso communities, if not also make the Indonesian security forces appear to be incompetent. The brutality of beheadings has nevertheless been an MIT hallmark, with the group having conducted other beheadings in Poso in 2019 and in previous years (asianews.it, February 1, 2019).
Despite the relative infrequency of MIT attacks—especially in comparison to a period of high activity by the group following its 2016 pledge to Islamic State (IS)—villagers have begun organizing, in order to call for greater military action against the terrorist group (Terrorism Monitor, April 4, 2014). In a statement to the Indonesian government, the villagers claimed MIT was reduced to less than a dozen fighters, but was still able to conduct two lethal attacks within a six-month period. At the same time, they called on other villagers to report any suspicious movements to the authorities (Benar News, May 19). The Daily Workers Assembly of the Indonesian Communion of Churches likewise claimed the MIT attacks "insulted" the capabilities of the Indonesian security forces and called on the government to increase its counter-terrorism operations against MIT to prevent any future loss of life (en.tempo.co, May 13).
Indonesian security forces, meanwhile, are increasingly focused on the country's easternmost province of Papua and not on jihadism in Sulawesi. Papuan sectarian militancy is on the rise and Indonesia has recorded 26 attacks by the Papuan militants this year alone. Indonesian security forces have responded to the militants' high-profile attacks, including the assassination of Indonesia's highest ranking intelligence official, by sending an additional 4,000 troops to Papua (tribunnews.com, May 10).
Indonesian security trends are currently experiencing a sea change. Insecurity from jihadism has in the past affected multiples parts of the country, but is now mostly confined to Poso. Threats stemming from separatist movements have historically been most prominent in Aceh, but is now predominant in Papua. The country has largely overcome the al-Qaeda-affiliated militant group Jemaah Islamiyah and its offshoots, including MIT (jakartapost.com, April 30). However, Papuan separatism represents an ongoing, and increasing, challenge. It remains to be seen whether it will divert resources from the Indonesian security forces, mitigating their response to the latest May 11 MIT attack.
***
Jihadists in Burkina Faso Target Town for Gold Mining Revenue
Jacob Zenn
Lost among the news of numerous jihadist and other terrorist attacks globally was the June 4 "Solhan Massacre" in Burkina Faso. The attack was described as complex, including militants attacking Burkinabe soldiers, cutting off roads with improvised explosive devices (IEDs), and then destroying the village of Solhan. 132 civilians were killed (rfi.fr, June 7). Civilians reported that the militants came in a convoy of 30 motorbikes and first targeted informal gold mine workers before entering Solhan, where they burned the market, homes, and the hospital and killed people en masse along the way (aljazeera.com, June 10).
Although Islamic State in Greater Sahara (ISGS) is the most lethal militant group in the area and has the capabilities to conduct the massacre, it has not claimed responsibility for the attack. Nevertheless, ISGS operates in Burkina Faso, including the area of the attack, as evidenced by the group's previous assaults on northern Burkina Faso and a failed attack on June 11 in Arbinda, which is near Solhan (Agence France-Presse, June 11). ISGS may not have claimed the attack to avoid bad publicity, but evidently harbored the desire for revenge against at least the Burkinabe army, civilians who oppose the group, and informal gold miners, who do not cooperate with or pay taxes to ISGS.
The possibility of ISGS attacking informal gold miners also reflects the growing exploitation of gold mining by jihadists in the Sahel, including al-Qaeda-affiliated Group of Supporters of Islam and Muslims (Jama'at Nasr al-Islam wal Muslimin—JNIM). Hamadou Kouffa, JNIM's leader, for example, has attempted to extend JNIM's reach from Mali toward Senegal's border and infiltrate the gold mining areas there as a source of revenue for their movement (dakaractu.com, February 6). Solhan is also known for being a rich artisanal gold mining area (France24.com, June 6).
Al-Qaeda often publicly depicts itself as a better alternative to the more ruthless Islamic State (IS). Demonstrating this, in contrast to ISGS, JNIM denounced the Solhan Massacre, denied its involvement, and offered condolences to the victims (Twitter.com/@SimNasr, June 8). This does not necessarily mean JNIM was not responsible; it may only have sought to distance itself publicly from the reputation-harming attack and was motived by potential revenue from gold mining. Nevertheless, Burkinabe sources remain convinced a local ISGS commander, Sadou Cissé (a.k.a. Abou Ibrahim), is behind the Solhan Massacre. He has also been seen in unofficial ISGS videos brutalizing and beheading captives, which resembles the description of what happened in Solhan. Also, typical of the fratricidal rifts between al-Qaeda and IS, Cissé is believed to have joined JNIM's now defunct Burkina Faso-based sub-affiliate, Ansaroul Islam, before then defecting to ISGS (levenementbf.info, June 12).
More than two weeks after the Solhan Massacre and with no claim made, it is unlikely ISGS or JNIM will acknowledge any responsibility for the attack. Nevertheless, the attack's brutality and connection to gold mining and the inability of the army to prevent it reflects the downward spiral of security in the Sahel. This insecurity may only be further exacerbated by the region's most powerful external military, France, which has already announced that it will draw down its troop presence in the Sahel (France24.com, June 10).