Pakistan's TTP Mounts Comeback Under New Leadership of Wali Mehsud
Publication: Terrorism Monitor Volume: 19 Issue: 12
By: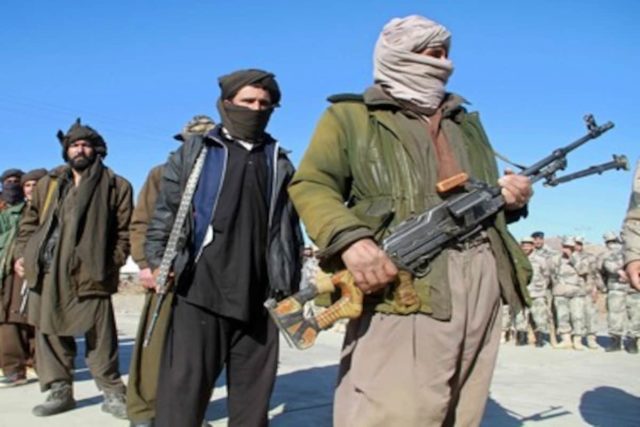 On May 5, four Pakistani soldiers were killed and six injured on the Pakistani-Afghan border in the Baluchistan region when militants opened fire from Afghan territory, where Tehreek-e-Taliban Pakistan (TTP) still enjoys safe haven (Dawn, May 5) The TTP, led by Mufti Noor Wali Mehsud, claimed responsibility for the attack (Dawn, May 10). Despite this operation, the TTP is struggling to revive itself and stage a comeback in its former strongholds in Pakistan's northwestern Khyber Pakhtunkhwa province after seven years of drastic decline in attacks and virtual dormancy from 2014 to 2021.
In the first two months of this year, the TTP claimed at least 32 attacks in Pakistan. On March 7, two policemen in Islamabad and Rawalpindi were killed in separate attacks. The killings represented a wake-up call for the Pakistani authorities that TTP could still operate in the country's major cities (Samaa TV , 17 March).  
Is the TTP Returning?
Before the May 5 attack, a TTP suicide bomber on April 21 drove an explosive-laden vehicle and detonated it in the parking lot of the Serena Hotel in Quetta, the capital of Baluchistan province (Terrorism Monitor, May 7). The attack killed five and injured 13 others, and demonstrated the TTP's ability to launch devastating attacks (Express Tribune, April 21). The TTP has emerged as a stronger group under its current chief Wali Mehsud, who succeeded Mullah Fazlullah in 2018 when he was killed in a U.S. drone attack (Dawn, June 15, 2018).
Several counter-terrorism operations launched under Pakistani security forces' Operation Zarb-e-Azb since 2014 have dismantled TTP networks across Pakistan and restricted the organization to some parts of Baluchistan and North Waziristan. By targeting a high security and high-profile hotel in Quetta, the TTP, however, appears to have received aid from local facilitators and sympathizers (Dawn, April 23).
Before the hotel attack, in February, TTP gunmen attacked and killed four women who worked for a local non-governmental organization while they were travelling to Mir Ali from Peshawar in northwestern Khyber Pakhtunkhwa province. One day later, the local TTP commander involved in the attack was killed by security forces (The News, February 24). In addition, in March, eight TTP militants, including three commanders, were killed when Pakistani security forces conducted operations on TTP hideouts in North Waziristan's tribal areas (Dawn, March 6). 
The TTP's New Strategy 
From 2007 to 2014, the TTP indiscriminately killed civilians in attacks across Pakistan (Terrorism Monitor, May 7). Under its new strategy, however, the TTP is attempting to garner support from different separatist, political and religious groups and parties in Pakistan. For example the organization recently announced its support for Tehreek-e-Labbaik Pakistan (TLP), the right-wing politico-religious party that recently staged sit-ins and violent protests across Pakistan when its head, Saad Hussein Rizvi, was detained by the police on April 12 (see Militant Leadership Monitor, June 4).
The TLP protesters demanded the expulsion of the French ambassador over the publication of blasphemous caricatures in the French magazine Charlie Hebdo last year. The Pakistani government in April banned TLP under anti-terrorism laws for its involvement in terrorism and for its chaotic, violent countrywide protests. TTP spokesman Mohammad Khurasani stated the group's support for the nationwide protests in a letter where he also criticized government and security agencies, and called for an armed struggle against the Pakistani government (Pakistan Today, April 14).
Similarly, in March the TTP threatened those who organized the Aurat March (Women's March) to mark International Women's Day in the country as part of its strategy to gain the support of religious groups and right-wing political parties. It further accused the organizers of the Aurat March of spreading obscenity and vulgarity in the country (Express Tribune, March 13).
TTP's New Priorities Under Wali Mehsud 
The Chinese ambassador to Pakistan could have been the target of the bombing in Quetta, as he was staying at the Serena hotel, though he was not present at the time of the explosion. Chinese nationals, assets and projects in Pakistan seem to be a new priority on the TTP's hit list (Dawn, April 21).
In the past two years, Wali Mehsud worked on strengthening the TTP by bringing the group's disgruntled factions together and interconnecting its network with other Islamist and ethnic-based organizations engaged in militancy against the Pakistani state. His policy of reconciliation has also attracted some commanders of the Sheheryar Mehsud group and a faction of the Punjabi Taliban, who have also pledged allegiance to Wali Mehsud (Samaa TV, August 17, 2020). Sheheryar Mehsud was a commander in the TTP when Hakimullah Mehsud was the TTP leader, but he left the group when Mullah Fazlullah became its leader. Sheheryar was killed in a remote-controlled bomb attack in Afghanistan in 2020 (SAMAA TV February 13, 2020).
Further, Wali Mehsud developed contacts with Baluch separatist groups in southwestern Baluchistan and Sindhi nationalist groups involved in attacks on Pakistani security forces and military installations (Dawn, December 5, 2020). Sindhi separatists carried out 18 attacks in Sindh, killing 20 people and injuring 66 others in 2020. A Sindhi separatist group, Sindhudesh Revolutionary Army (SRA), claimed responsibility for attacks on two Chinese nationals in Karachi in December 2020, though the attackers missed the Chinese targets. The same group was also involved in attacks in August 2020 on paramilitary officials during a pro-Kashmir rally in Karachi (The News, January 4).
Conclusion
With the Quetta suicide bombing, the TTP has conveyed a message to the Pakistani security establishment that the group has begun a comeback with an updated strategy. The TTP's statements in favor of TLP's anti-France violent protests on April 12 and against the Aurat March also reflects its strategy of appealing to religious radicals, such as Jamaat-i-Islami (JI) and Jamiat Ulema-e-Islam (JUI), in Pakistan. The TTP's new strategy may not succeed in attracting common civilians, however, or even right-wing political parties and Islamist religious groups working in the national mainstream. No such group or party can afford to anger the general population, especially the security establishment. Nevertheless, the TTP's resurgence as a united and reorganized group with Wali Mehsud as its emir poses a revitalized threat to Pakistan's internal security. To counter the TTP's strategy, religious scholars must come forward and play a frontline role in combating extremism in Pakistan.