Briefs
Publication: Terrorism Monitor Volume: 19 Issue: 16
By: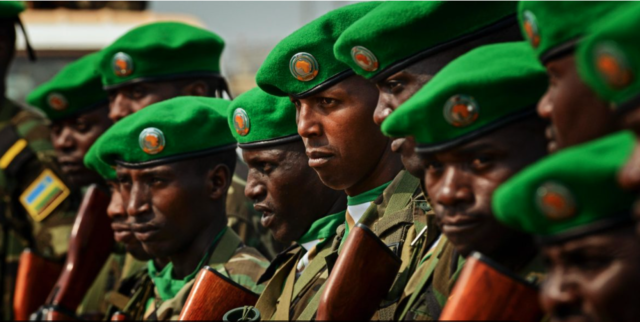 Uyghur Jihadists Prominent in Syria Now Face an Unclear Future in Afghanistan 
Jacob Zenn
The Uyghur-led Turkistan Islamic Party (TIP) had its roots in 1990s-era Afghanistan and was comprised of exiled Uyghurs from Xinjiang, China. The group was close to the Taliban and Islamic Movement of Uzbekistan (IMU), and retreated with them to the Afghanistan-Pakistan borderlands after the 9/11 attacks and subsequent U.S.-led invasion. However, the group never took off operationally and was primarily focused on releasing propaganda videos denigrating the Chinese Communist Party (CCP), promoting sharia and al-Qaeda, and calling for the liberation of Xinjiang, or "East Turkistan" (Terrorism Monitor, March 17, 2011).
The start of the Syrian war in 2011 led to a dramatic shift, with the TIP almost completely relocating from Afghanistan and Pakistan to Syria, including its leader Abdul Haq al-Turkistani, who was also a high-level al-Qaeda official who had previously faked his death in Pakistan (Militant Leadership Monitor, August 31, 2016). The TIP became one of the more important of the al-Qaeda-aligned factions in Idlib, Syria and is now qualified enough to train lesser experienced fighters. On July 24, for example, a video featured TIP fighters in full-fledged camouflaged uniforms providing training to other militants (Twitter.com/war_noir, July 24). The TIP has also become increasingly 'cosmopolitan' in Syria by welcoming foreigners from Europe and Canada, whereas in Afghanistan and Pakistan it was much more Xinjiang- or Central Asia-oriented (Twitter.com/amaramarasingam, May 22, 2018).
While the TIP has made its presence in Syria known, its presence in Afghanistan has become more subtle. The group has appeared sporadically in professionally edited videos in Afghanistan from the same media agency, Islom Awazi (Voice of Islam), that produced its Syria-based videos over the past few years, but the TIP has claimed few attacks in Afghanistan (Twitter.com/Calibreobscura, December 7, 2019). The TIP's relatively low profile in Afghanistan now compared to the post-9/11 period is likely an indication that the Taliban is restraining the group. As the Taliban has become more confident in its ability to rule Afghanistan after the U.S. withdrawal from the country, the Afghan militant group has to garner a certain level of international support and credibility, including from its main backer, Pakistan, and thereby also Pakistan's own main backer, China. Any attacks on China from the TIP like the one conducted by a formerly Pakistan-based TIP member in Kashgar, Xinjiang in 2011 could jeopardize Pakistani support for the Taliban (ctvnews.ca, August 1, 2011). Thus, the Taliban is almost certainly discouraging the TIP from launching any attacks in China and may even prefer for the group to relocate to Syria, where it no longer is a threat to Chinese territory, sparing the Taliban from having to contain the Uyghur-led organization.
Meanwhile, Chinese Foreign Minister Wang Yi met with the Taliban in July, expressing support for the U.S. withdrawal from Afghanistan and welcoming a role for the Taliban in governing Afghanistan (aljazeera.com, July 28). At the same time, China warned its citizens to leave Afghanistan due to the deteriorating security situation (scmp.com, July 30). Beijing, therefore, is unlikely to fully trust the Taliban to protect Chinese nationals or Chinese interests, including from the TIP, or that the Taliban will necessarily have an easy or rapid route to ruling the country again.
***
Rwanda, Botswana, and South Africa Enter Mozambique's Counterterrorism Fray
Jacob Zenn
After months without claiming any attacks or releasing any videos through Islamic State (IS)'s media apparatus, it appeared that Islamic State in Central Africa Province (ISCAP)'s Mozambique branch might have become disconnected from IS central or even somehow disbanded from the center. However, in July, ISCAP claimed through IS that it captured Chinese-made armored personnel carriers (APCs) from the Mozambican armed forces (Twitter.com/Calibreobscura, July 13). This affirmed that the ISCAP Mozambique branch's relationship with IS was intact.
The ISCAP's conquests over the previous months have demonstrated that the Mozambican armed forces are unable to stop jihadists' advances. ISCAP captured Palma city, in Cabo Delgado province, in April, disrupted a major liquefied natural gas facility in the area, and have seized territory in other parts of northern Mozambique. This has spurred demand from other African countries to support the Mozambican government (Terrorism Monitor, April 23). In July, at least three countries entered Mozambique to combat the jihadists, including Rwanda, Botswana, and South Africa.
Rwanda became the first foreign force to directly intervene against the jihadists in Cabo Delgado, and claimed it killed more than 30 militants (sabcnews.com, July 26). However, little corroboration of this has been reported and it remains possible Rwanda inflated the claims of deaths inflicted to appear stronger to the country's domestic audience, if not also to win respect from the international community. Nevertheless, Rwanda reportedly retook Mocímboa da Praia from the IS-loyal militants on August 8, although this likely involved a strategic retreat on the part of the militants (Twitter.com/@RwandaMoD, August 8). Rwanda has been active in the region, having also inserted itself into the conflict in the Central African Republic (CAR) (aljazeera.com, December 21). Despite being a geographically small country, Rwanda continues to hit above its weight class economically and now militarily as well.
Following Rwanda's announcement of battlefield success, Botswana declared that it could not be secure unless its neighbors were secure. President Mokgweetsi Masisi proceeded to send off members of the Botswana Defence Force to Cabo Delgado to be a "standby force" (iol.co.za, July 27). This implied they may not engage in the type of direct combat that Rwanda proclaims to have seen, although at least one soldier from Botswana has been reported killed in battle (clubofmozambique.com, August 5).
After Masisi's announcement, South African President Cyril Ramaphosa authorized the deployment of 1,495 troops to support Mozambique in its fight against "acts of terrorism and violent extremists" (africanews.com, July 29). If South Africa follows through, it will mean the conflict in Mozambique is truly being regionalized. In other African conflicts against militant groups, such as Boko Haram in Nigeria and al-Shabaab in Somalia, foreign forces' interventions have led to blowback against those countries. Examples include Chad, Niger, and Cameroon in the Boko Haram case and Kenya in the al-Shabaab case. As South Africa shares a common border with ISCAP's Mozambique branch and some South Africans have traveled there to fight with the jihadists, it is the most likely country to experience blowback if ISCAP or other IS-loyal militants can coordinate an external operation (Terrorism Monitor, November 5, 2020).