Briefs
Publication: Terrorism Monitor Volume: 20 Issue: 6
By: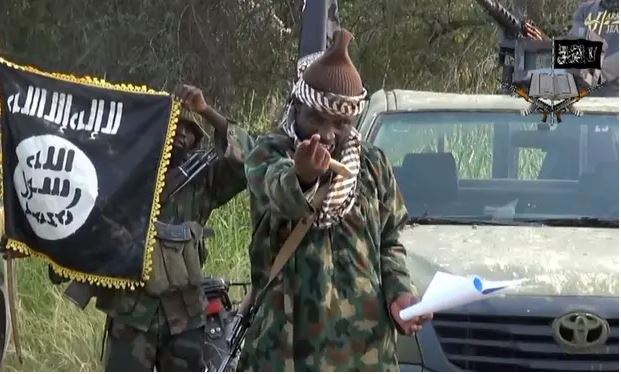 Indonesia Keeps Close Tabs on Jemaa Islamiyah and Jihadists in Sulawesi
Jacob Zenn
Indonesia stands out as one of the few countries in the world that can claim it has largely won its domestic War on Terror. Jemaa Islamiyah (JI), for example, has not carried out a major attack in Indonesia since targeting two international hotels in Jakarta in 2009 (kompas.com, July 18, 2009). At least five of its key leaders have also been arrested since 2015 and its chief ideologue, 83-year old Abubakar Baasyir, was released from prison but remains under house arrest and is too frail to play an active role in jihadism anymore (channelsnewsasia.com, December 12, 2020; jakartapost.com, March 2, 2018).
Mujahidin Indonesia Timor (MIT), which began in the early 2010s and was an offshoot of JI, operated primarily in Sulawesi. Its leader, Santoso, pledged loyalty to Islamic State in 2015 (jakartapost.com, December 1, 2015). However, the group became defunct by the late 2010s after Santoso's death and a number of Indonesian counter-terrorism raids against its mountain hideouts, which also led to the death of Santoso's successor, Ali Kalora (benarnews.org, September 20, 2021).
The case of Ali Kalora's wife nevertheless demonstrates how even after JI and MIT have been mostly defeated, the country is still tracking the group members' relatives to make sure they do not follow in the footsteps of jihadists in their families. Kalora's wife, Tini Susantika, was arrested in July 2020 by the elite Indonesian counter-terrorism force, Densus 88, while she was attempting to bring food to MIT members hiding out in the central Sulawesi mountains (benarnews.org, August 19, 2020). She was subsequently sentenced to three years in prison for aiding and abetting a terrorist organization, namely MIT.
Most recently, however, the Central Sulawesi Police Chief renovated Tini Susantika's home in her village as a way of supporting her rehabilitation into society and to re-establish a "bond of friendship" between her and the community (mercusuar.web.id, March 9). Beyond this, she will be provided a monthly stipend and employment assistance and attend de-radicalization classes to facilitate her "social reintegration." She, in turn, has expressed thanks to the government and her community for the support.
The Indonesian approach to former militants, and especially women, most closely resembles that of Kazakhstan, which repatriated hundreds of women and children, and dozens of male fighters, from Syria in the last several years. The women, who primarily supported their husbands in Syria, but did not fight on the battlefield, were also provided employment support once in Kazakhstan and specialized education for their children, while their husbands were sentenced to prison terms usually of around ten years. Thus far, Kazakhstan has not witnessed any recidivism from these women, and rarely has Indonesia as well (centralasianews.com, September 13, 2021). This is a testament of the potential success of rehabilitation programs for at least former jihadist women when the state can provide sufficient resources to them to help their reintegration into society.
***** 
Where is Boko Haram One Year After Abubakar Shekau's Death?
Jacob Zenn
Just under one year ago, in May 2021, Boko Haram's leader Abubakar Shekau self-detonated an explosive to kill himself before the rival group, Islamic State in West Africa Province (ISWAP), would have captured him (Vanguard, May 22, 2021). In the immediate aftermath of Shekau's death, ISWAP released videos showing former Shekau loyalists defecting from Boko Haram to ISWAP, while Shekau's loyalists around Lake Chad led by Bakura promised to fight in the late Shekau's honor (Telegram, June 25, 2021; Telegram, June 14, 2021). Bakura's fighters, like Shekau in the final audio he released before his death, also continued to assert that Islamic State (IS) was misled by ISWAP to support their theological interpretations over Shekau's (Telegram, May 23, 2021). IS was so convinced of Shekau's disobedience of its directives that ISWAP's then-leader, Abu Musab al-Barnawi, claimed in an audio that IS itself had ordered him to launch the offensive to kill Shekau (Telegram, June 25, 2021).
Shekau's group, which is commonly known as Boko Haram but whose formal name is Jama'atu Ahlis-Sunna Lidda'Awati Wal-Jihad, has continued to exist nominally under Bakura's leadership. However, the group no longer produces propaganda videos or audios, which significantly differs from regular releases from Shekau when he was alive. Thus, it is unclear whether Boko Haram really even exists anymore or whether the group is simply a collection of Bakura led jihadists around Lake Chad who conduct sporadic attacks on the Nigerian and neighboring countries' armies, ISWAP, and civilians, but not necessary in the name of any group (crisisgroup.org, April 6, 2020). If the formal group no longer exists, then it means ISWAP and the al-Qaeda-affiliated and northwestern Nigeria-based Ansaru, which recently renewed its loyalty to al-Qaeda in the Islamic Maghreb (AQIM), are the two remaining jihadists groups in Nigeria (Telegram, December 31, 2021).
Another question that arises is what happened to the Shekau loyalists in northwestern Nigeria. They had been appearing in videos showing loyalty to Shekau before his death (Terrorism Monitor, July 28, 2020). They are geographically too far from Lake Chad to link up with Bakura and too extreme to ally with Ansaru, given Ansaru's history of opposition to Shekau's ideology and Shekau's record of ordering assassinations of Ansaru leaders. Their lack of any videos or audios or other communications since Shekau's death, therefore, leaves open the possibility they have joined with bandits, who had established communications with Shekau before his death (Dailypost.ng, December 12, 2021). Alternatively, they may have simply returned to their villages and continued to maintain the ideology of Shekau but do so now without any of the training or other ideological materials that Shekau's loyalists had provided.
Had Shekau not been killed by ISWAP, his group likely still would have continued to be marginalized by the militarily and ideologically more effective ISWAP. Nevertheless, Shekau would have continued to release his bombastic videos on a roughly monthly basis commenting on everything from Islamic, or specifically jihadist, theology to international affairs. His prior name-dropping of Vladimir Putin, including in the video claiming the "enslavement" of the Chibok girls in 2014, among other world leaders, suggests he may have felt the need to interject on the Russian invasion of Ukraine and other major current events (Youtube, May 5, 2014). Without Shekau, Nigerian jihadism will gain less attention, but ISWAP will remain among the most active IS provincial groups in the world.