Briefs
Publication: Terrorism Monitor Volume: 20 Issue: 8
By: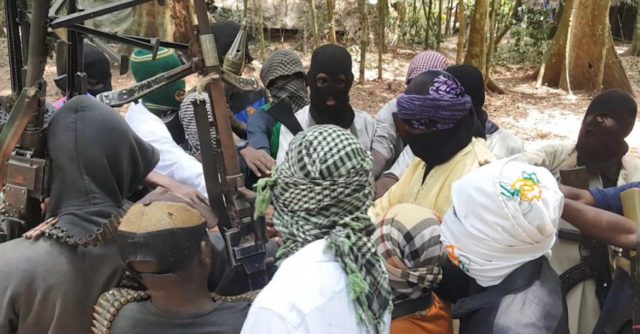 Islamic State Congo Steps up Attacks in Bid to Become its own Province
Jacob Zenn
The Congo branch of the Islamic State in Central Africa Province (ISCAP) is increasingly following the footsteps of the most prolific Islamic State (IS) affiliate, Islamic State in West Africa Province (ISWAP). Also commonly referred to as "Boko Haram," ISWAP has carried out more attacks than any other IS province in the first quarter of this year. In fact, ISWAP has carried out almost as many claimed attacks (162) as IS in Syria and Iraq combined (197) in that period  (Twitter/@Jihad_Analytics, April 8).
ISCAP Congo branch's 37 attacks in the first quarter of 2021 trails only the above-mentioned provinces and Afghanistan-based IS in Khorasan Province (45 attacks), which means the Congolese militants are among the most active for IS. The Congolese militants are on the upswing with regards to attacks claimed, deaths inflicted on enemies, and expansion of the operational area. In contrast, IS fighters in Syria and Iraq are beleaguered by regional powers and proxy militias, despite still carrying out occasional deadly attacks on civilians or militiamen who oppose them (rudaw.net, April 11). Meanwhile, IS in Khorasan Province is threatened by the Taliban (Terrorism Monitor, December 16, 2021).
Besides IS's Congo branch, only ISWAP is still ascendant among IS's provinces. One of the most recent threats from ISCAP's Congo branch involved planned bombings in Beni, about which the mayor warned the city's residents (politico.cd, April 11). Another attack attributed to the IS Congo branch involved the April 7 grenade attack at Katinda military camp in Goma (radiookapi.net, April 8). Other attacks have targeted Christians and villages close to the Uganda border (Twitter/@TracTerrorism, April 11). At the same time, photographs from the IS Congo branch's attack claims confirm the group's expansion as far as the Ituri river in northeastern Congo (Twitter/@ThinkTAC2022, April 7).
Not only is IS's Congo branch ascendant militarily, but its propaganda is also fully aligned with IS's "core". For example, the militants released a video pledging loyalty to the new IS caliph as well as a video celebrating the breaking of the fast during Ramadan (Twitter/@erfanyousafzai, April 2). Both of these video and photographic materials were part of a broader series involving all IS provinces globally.
One of the possible trajectories for IS's Congo branch is that it will become its own "IS in Congo Province," with the current IS Mozambique branch becoming its own "IS in Mozambique Province." Currently, both are unified under IS's organization structure as ISCAP. Once IS's new caliph was anointed in March, ISWAP and Islamic State in Greater Sahara (ISGS) likewise became separated, with the former remaining ISWAP and the latter becoming IS's "Sahel Province" (aljazeera.com, March 29). Thus, the same might happen for their Congo and Mozambique-based counterparts.
*****
Patani United Liberation Organization Breaks up Peace Talks in Thailand
Jacob Zenn
On April 15, the Patani United Liberation Organization (PULO) carried out two bombings in the Sai Buri district in Patani Province, southern Thailand (benarnews.org, April 15). According to PULO's "G5" faction, the purpose of the bombings was to punish Thailand for not including PULO in the fourth round of peace talks that are ongoing in Malaysia between the Thai government and "G5" faction rival, Barisan Revolusi Nasional (BRN). Nevertheless, the Thai government announced that it would not withdraw from the ceasefire that it reached with the BRN in which both parties agreed not to attack one another during Ramadan (republika.co.id, April 17).
The BRN is the main militant group of the ethnic Malay Muslim Thai milieu and is open to an eventual accommodation with the Thai government. Originally, BRN refused support from external countries or organizations for their operations and instead focused on infiltrating traditional Islamic boarding schools in southern Thailand, which increased its popularity and entrenchment in the country's south (trtworld.com, October 23, 2020).
Contrastingly, the PULO has its roots in militant leaders who trained in Syria and Libya in the 1980s and returned to southern Thailand. This resulted in the PULO gradually becoming weaker from the 1990s onward once those countries became unable to continue sponsoring foreign militants.
PULO's ties to the Middle East were also demonstrated by its longtime leader, Ma-ae Sa-a, who was also formally known as Haji Sama-ae Thanam. He once held peace talks with the Thai government in Egypt and Syria. Further, his nickname was "Ismael Gaddafi" in deference to the now slain Libyan dictator and similar to other Filipino jihadists, such as former Abu Sayyaf leader Khaddafy Janjalani, who also were trained in Libya (thepeninsulaqatar.com, April 9, 2016). Significantly, PULO has never had any explicit demand for Islamic rule in southern Thailand and, like BRN, has been ethno-nationalistic.
The previous demands from Ma-ae Sa-a while he was imprisoned for 18 years on rebellion and separatism charges until 2015 were three-fold: 1) the Thai state must guarantee the safety of Syura [PULO's leadership council] peace talk participants; peace talks must be elevated to the status of national concern and be approved by Parliament as opposed to unofficial meeting of political and military leaders; and the Thai state must officially recognize PULO's Syura (prachatai.com, July 23, 2015).
Ma-ae Sa-a had been released from prison due to good behavior in the hopes he could facilitate peace (bangkokpost.com, September 19, 2015). Although he then intended to rejoin PULO with other ethnic Malay Muslim rebel groups in Thailand's deep south, factions within PULO, including Nampra Army and now "G5," have been opposed to peace, have used heavy weapons, such as rockets against military camps, and are now acting as spoilers to, among others, the BRN's peace efforts (benarnews.org, February 9, 2016).
The complex and disunified rebel milieu in southern Thailand suggests that if peace is achieved with the BRN, then PULO factions will continue the fight. At the same time, from the perspective of all factions, the Thai government has not sufficiently prioritized the peace talks, nor has it granted sufficient autonomy to the ethnic Malay Muslims in southern Thailand. Despite the lack of action on the part of Thailand, few rebel groups have tried to internationalize the conflict. As a result, spillover or "jihadization" of the rebels in southern Thailand remains a low probability.