BRIEFS
Publication: Terrorism Monitor Volume: 14 Issue: 12
By: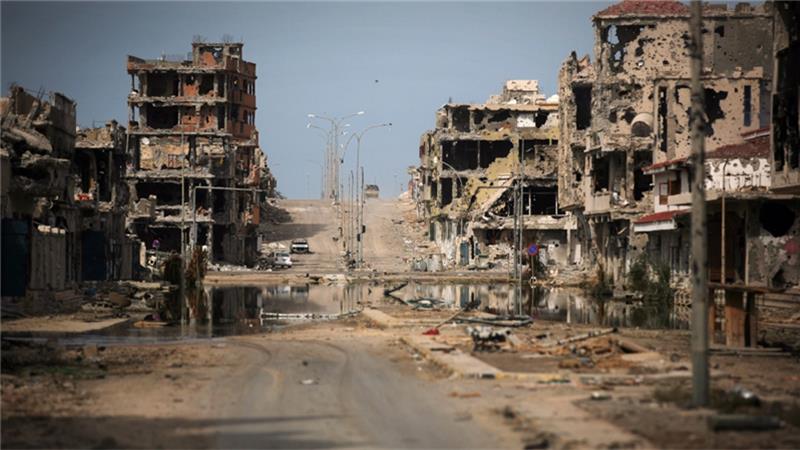 LIBYA: CLOSING IN ON ISLAMIC STATE'S STRONGHOLD
Libyan forces have had a run of luck against Islamic State (IS) fighters in recent weeks, with two separate militias capturing several towns and closing in on the extremists' stronghold of Sirte.
The Petroleum Facilities Guard (PFG), the unit set up to protect Libya's oil installations, took control of the town of Ben Jawad on May 30 and moved on to capture Nawfiliyah, forcing IS fighters back towards Sirte (Libya Herald, June 1). Misratan-led militias, meanwhile, have closed in on Sirte from the west and the south. As June got under way, they were apparently as close as the al-Gardabiya airbase, just 20km away, and have continued to advance since (Libya Observer, June 4). Progress for both the PFG and the Misratan-led forces has been relatively slow as IS has reportedly mined the surrounding area. Despite this, Sirte now potentially faces a three-pronged attack (Libya Herald, June 8).
If that attack comes – which as of June 9, following somewhat of a lull, looks likely – there could be a long battle ahead. IS is thought to have heavily fortified Sirte. The advancing forces will face thousands of fighters and potentially suicide bombers and Improvised Explosive Devices (IEDs). There also remains the question of just how unified an assault will be. The Misratan-led forces have been brought together under the Bunyan Marsous Operations Room (BMOR), established by Prime Minister Faiez Serraj, head of the Government of National Accord (GNA) (Libya Herald, June 8). According to BMOR, they are working with the PFG. Amid Libya's fractious politics, however, it is unlikely to be that simple.
The PFG is not a natural ally for the Misratans, and the PFG have a separate command. As the PFG closed in on Nawfiliyah, Serraj, and Ahmed Maiteeq, a deputy prime minister met with Salem Jadhran, the mayor of Ajdabiya and brother of PFG commander Ibrahim (Libya Herald, June 1). Although this was officially about run-of-the-mill municipal affairs, Salem Jadhran was likely hoping to secure reassurances for his brother if he continued to pursue IS.
Meanwhile, the Libyan army, which pursued IS fighters as they fled from Derna in April, has maintained its distance. It is unclear if it will join an offensive. The army's leader, General Khalifa Haftar, has so far refused to fall in line with Serraj and the GNA, and his troops may hang back. A successful assault on Sirte without him could leave him isolated and dangerous. There is a possibility that the increasingly successful military campaign against IS could come at the expense of the battle for political unity in Libya.
SOUTH AFRICA: U.S. TERROR WARNING TROUBLES PRETORIA
The United States and Britain issued a revised terrorism warning on South Africa this month. The British Foreign Office upgrading the risk of a terrorist attack to "high," while the U.S. Embassy in Pretoria warned its citizens of possible Islamist attacks in Cape Town and Johannesburg. South Africa, which has a limited history of Islamist violence, was displeased.
David Mahlobo, South Africa's state security minister, announced that there was "no immediate danger" (eNCA, June 6). The foreign ministry released a statement calling the intelligence "dubious and unsubstantiated", and President Jacob Zuma moved to reassure the media that relations with the United States were still cordial (eNCA, June 9).
The precise nature of the threat is unclear. Neither Nigeria's Boko Haram nor Somalia's al-Qaeda affiliated al-Shabab – a more likely candidate for an attack in South Africa – have carried out attacks there in the past. Furthermore, the local Muslim population is relatively well integrated. There is also a feeling that South Africa maybe protected from terrorist attack since so much financing for extremist groups flows through the country (Mail & Guardian, February 4, 2015). South Africans speculate that, amid racial division, a terror attack is more likely to come from a different direction, possibly a racist attack. That would certainly be more in line with the country's past experience of terrorism such as the 2002 Soweto bombings, which were carried out by a white supremacist group.
Such an attack was not the focus of the U.S. warning, and the South African security services would do well not to ignore the threat. The country has been a hiding place for Islamists in the past. Samantha Lewthwaite, the so-called White Widow, lived in Johannesburg under a false passport for several years, even giving birth to her fourth child in at a private clinic there (The Citizen, October 25, 2013). Meanwhile, documents leaked to Al Jazeera make clear the South African security services are highly politicized and have little focus on preventing Islamist terror attacks, whether from abroad or by lone-wolf operators at home (Al Jazeera, February 24, 2015).
Sources close to South African intelligence let it be known they view the intelligence behind the recent U.S. warning as coming from a "discredited" East African businessman (News24, June 7). Nevertheless, it has to be assumed the British and Americans believe their intelligence to be credible. Neither nation has reason to be scaremongering, especially when dealing with Africa's second largest economy.