BRIEFS
Publication: Terrorism Monitor Volume: 13 Issue: 4
By: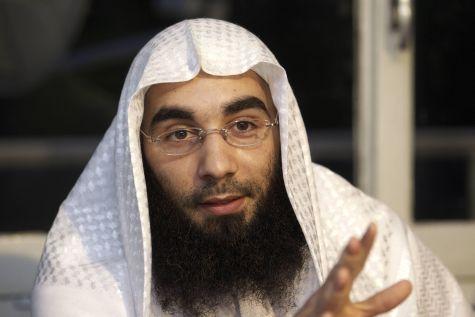 BELGIUM: TRIAL UNCOVERS EUROPE'S FORGOTTEN JIHADISTS
James Brandon
One of Europe's largest ever Islamism-related anti-terrorism trials concluded on February 11 with the conviction of Fouad Belkacem, the leader of Sharia4Belgium, along with a number of the group's followers (RTBF, February 12) .The court found that Belkacem and other members of the radical group had encouraged dozens of Belgian citizens to travel to Syria in order to join jihadist groups there and sentenced him to 12 years in prison and various others to lesser terms (De Morgen, February 11). "Belkacem prepared young men for an armed struggle, which has no place in a democratic system," ruled the judge (Elsevier [Amsterdam], February 11). A total of 46 people were tried in the case, although not all were convicted, in part because only eight of the accused could be found to stand trial. The majority of the remainder are believed to be still in Syria or dead. The trial underlines that Belgium, whose problems with Islamist radicalization have long been overshadowed by more dramatic problems in the UK, France and the Netherlands, also faces significant challenges from Islamist militants. Indeed, according to one authoritative study in late 2013, the number of Belgian fighters in Syria was estimated to be between 76 and 296, giving it the highest rate per capita of any European country. [1]
A key finding of the trial was that Sharia4Belgium, a public and highly visible radical Salafist organization ostensibly dedicated to campaigning peacefully for Shari'a law in Belgium, had in fact covertly encouraged its followers to travel to Syria to join jihadist groups. For instance, in addition to producing YouTube videos praising jihadist martyrs, in 2012, several of the group's leaders also travelled to Syria where they made contact with Jabhat al-Nusra, al-Qaeda's official affiliate in the country, and also Majlis al-Shura al-Mujahideen, a smaller jihadist group largely active in eastern Syria. These leaders later encouraged their followers to use the same route. Sharia4Belgium was also shown to have organized physical training in Belgium for volunteers preparing to depart to Syria, notably in the Dambruggestraat neighborhood of Antwerp (Brussels Times, February 11). Although best known for holding pro-Shari'a demonstrations, the group had also previously taken part in acts of violence within Belgium, however. For instance, in 2012, members of the group—including Fouad Belkacem—clashed with police in the Molenbeek-Saint-Jean area of Brussels, after the police attempted to detain a woman for wearing the niqab, which is banned in Belgium (La Libre, June 1, 2012; Le Vif, June 2, 2012).
Aside from Fouad Belkacem, who is already serving a two-year sentence for inciting hatred against non-Muslims since 2012, which likely prevented him from traveling to Syria with the rest of his group, a key figure in the trial was Jejoen Bontinck, a 20-year-old convert to Islam of Brazilian heritage who had been raised as a Catholic (De Volkskrant [Amsterdam], February 10, 2012; De Standaard [Brussels], February 11). Bontinck, a former member of Sharia4Belgium, had travelled to Syria, allegedly with the intention of fighting against the Syrian government, before being convinced to return to Belgium by his father, who travelled to Syria in order to make contact with him. Bontinck had been involved with Jabhat al-Nusra, although he claimed not to have taken part in any fighting (De Redactie, January 5). Bontinck was found guilty by the court, but received a suspended sentence for assisting the prosecution. The trial also underscored the role the British pro-jihadist group, Islam4UK (formerly known as al-Muhajiroun), has played in stoking extremism on the continent. Sharia4Belgium was established with the guidance of Islam4UK's leader Anjem Choudary, who told CNN after Belkacem's conviction: "In 2010, he came to see me and he asked about how to set up a branch of our own body that we had in Britain. Sharia4Belgium was set under our own guidance" (CNN, February 11).
This trial comes shortly after Belgian counter-terrorism police on January 16 killed two Islamists in the town of Verviers, who were suspected of preparing an imminent attack in the country in the wake of the Charlie Hebdo attack in France (La Libre, January 17). The previous year, on May 24, 2014, a lone Islamist gunmen opened fire in Brussels' Jewish Museum, killing four people; the attack had few apparent links to Belgian radicals, however, and the prime suspect is a French citizen of Algerian origin who lived in Marseilles (De Tijd [Brussels], July 29, 2014). These developments indicate that Belgium is likely to see more extremist, and potentially terrorist, activity in the coming years, particularly as the large number of individuals active with jihadist groups in Iraq and Syria begin to return.
Note
1. "ICSR Insight: Up to 11,000 foreign fighters in Syria; steep rise among Western Europeans," International Centre for the Study of Radicalization, December 17, 2013, https://icsr.info/2013/12/icsr-insight-11000-foreign-fighters-syria-steep-rise-among-western-europeans/.
NIGER CONFRONTS BOKO HARAM
James Brandon
Niger's parliament on February 10 voted unanimously to send troops into northern Nigeria as part of a large regional military operation against Boko Haram, the Nigeria-based Islamist militant group (Agence de Press Africaine, February 10). Nigérien troops will join those from Cameroon, Nigeria, Chad and Benin in the planned offensive, which will involve 7,500 troops in total, making it the most significant multinational operation to date against Boko Haram (France24, February 4). The parliament's move underlines the country's growing concern with the group, which on February 4, carried out its first cross-border raid into Niger, conducting attacks in the country's Diffa region before being repelled by Nigérien and Chadian forces and then attacking a prison in the region on February 8 (Sahlien, February 9). This comes after the group recently seized key towns along Niger's border with Nigeria, as well as carried out operations in northern parts of Cameroon, which are also in close proximity to Niger.
Niger's concern over Boko Haram's recent spread to areas outside its heartlands of northern Nigeria, has been shared by the international community. On February 16, United Nations' Regional Humanitarian Coordinator for the Sahel Robert Piper called on countries to donate $2 billion to provide additional humanitarian support in the region in order to tackle issues, such as food insecurity, that can exacerbate insecurity in the region (Agence de Press Africaine, February 16). The requested amount included $541 million in funding for Chad, $375.7 million each for Mali and Niger and $264 million for Cameroon (Reuters, February 16). In addition, France has stepped up its assistance to Niger, with its air force reportedly conducting reconnaissance flights along the Niger-Nigeria border in recent days (Le Figaro, February 4).
At the same time, however, fresh incidents underline that Niger faces not only an external threat from Boko Haram fighters based in Nigeria, but must also deal with its own internal sympathizers with the movement. [1] For instance, on February 16, Boko Haram issued a statement in which it threatened to drag Niger into "a swamp of darkness," and promised that "moving the war to the depth of your cities will be the first reaction toward any aggression" towards the group by Niger (Vanguard [Lagos], February 16). On the same day, the Nigérien authorities announced the arrest of more than 160 suspected Boko Haram supporters in the Diffa region. This followed the arrest of further suspects on February 15 at checkpoints on roads leading to Zinder, Niger's second largest city (AFP, February 16).
At the same time, however, strong public backing for Niger's tougher line against Boko Haram has also been visible, notably on February 17 when tens of thousands marched in the capital Niamey to demonstrate support of military action (France24, February 17). "Niger shall be the tomb of Boko Haram," the Nigérien president, Mahamadou Issoufou, told the crowds (Le Figaro, February 17). At the same time, however, Niger's response to Boko Haram's attacks partly reflects the ethnic divisions in the country rather than any purely ideological opposition to the group. The Kanuri ethnic group, from which Boko Haram draws most of its support in the region, amounts to less than ten percent of Niger's total population, but is concentrated in the southeast, in the vicinity of the group's recent attacks and where the large number of arrests of Boko Haram suspects have occurred. Conversely, Issoufou is from the country's majority Hausa ethnic group, which is likely to see Boko Haram as the threat to its influence. This underlines that Niger's upcoming struggle against Boko Haram is likely to be shaped not only my ideological, religious and military issues, but also by ethnic and tribal factors.
Note
1. For background, see: "Boko Haram's Growing Presence in Niger," Terrorism Monitor, November 2, 2012, https://www.jamestown.org/programs/tm/single/article_id=40054&cHash=282b9e435194e7558a3f3bf4984757ef.