Britain Jails "Lone Wolf" Terrorist Isa Ibrahim
Publication: Terrorism Monitor Volume: 7 Issue: 23
By: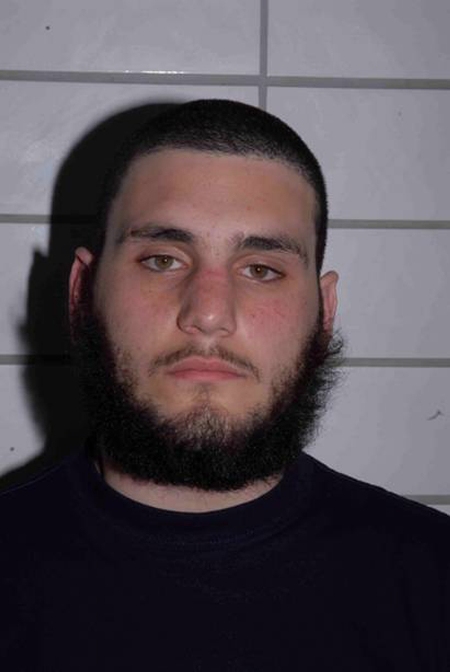 A jury at Winchester Crown Court in the U.K. returned a guilty verdict on July 17 in the case against "lone wolf" terrorist Andrew "Isa" Ibrahim, a 20 year-old British citizen accused of plotting a suicide bombing at a mall in Bristol, a large city west of London. Accused of "making an explosive substance with intent," "preparation of a terrorist act" and having already pled guilty to "making an explosive substance," Ibrahim was found guilty on all charges and sentenced to 10 years of incarceration (Crown Prosecution Service News, July 17; Bristol Evening News, July 17).

Andrew "Isa" Ibrahim is the son of a British woman and an Egyptian Coptic Christian father, and he either converted to Islam in the summer of 2006 around the anniversary of the July 7 bombing of a Birmingham mosque, or converted in 2005 and changed his name by deed poll from Andrew to Isa in February 2007 (Telegraph, July 18; Bristol Evening News, July 18, 2009). Prior to his conversion, Ibrahim had a troubled childhood, including repeated expulsion from schools and a heavy drug habit which dated back to cannabis use at the age of 12, before he moved on to crack and heroin (Telegraph, July 18; Times, July 18; Bristol Evening News, 18 July 2009).

In what was described by a senior officer involved in the case as a classic case of "nature versus nurture," Ibrahim's brother excelled at school and is currently a legal student at Oxford University, while Ibrahim battled addiction and lived on the streets (Telegraph, July18). With an addictive personality which drew him variously to drugs, steroids, computer games, rave music and a bizarre foot fetish, Ibrahim appears to have wandered into extremist Islam in much the same way he fell into these other activities (Bristol Evening News, June 24). According to one report, his mother's reaction on learning of his interest in Islam was "Don't start that now!" (Telegraph, July 18).

Having become interested in Islam, Ibrahim rapidly moved towards extremism – according to his testimony on the stand, he "wasn't so much interested in Islam as the politics," and he became fixated with sermons he found online by infamous extremist clerics like Abu Hamza and Omar Bakri Mohammed, talking about them with friends and calling the U.K. a "dirty toilet" (Bristol Evening News, July 18; Telegraph, July 18). The internet played a major role in his radicalization; in the period running up to his arrest he grew particularly obsessed with suicide bombers, including the leader of the July 7, 2005 London bombings, Mohammed Siddique Khan, and the April 2003 Tel Aviv bomber Asif Hanif, whose martyrdom videos he watched repeatedly (Telegraph, July 18; BBC, July 18, Times, July 18).

One of the most significant aspects of the case was the fact that the original tip-off regarding Ibrahim appears to have come from members of the Muslim community in Bristol who had grown concerned about his behavior. According to one report, a community member called a Special Branch police officer to alert him about his particular concerns with Ibrahim (Times, July 18). Other reports stated that his burned hands (the result of an incident while testing explosives) were spotted by someone at his local mosque who alerted the police (Telegraph, July18). According to senior investigating officer Detective Superintendent Nigel Rock, "He was unknown to us – the first thing we knew about his [explosive] device was from the Muslim community" (Bristol Evening News, July 18).

Having received the tip, Avon and Somerset Police were quick to respond and immediately initiated a major investigation into Ibrahim. This was followed by a series of arrests on April 17, 2008, of Ibrahim and another friend, Hashi Omer (a local young man of Somali origin), while bomb disposal units undertook an operation to render Ibrahim's potential explosive device safe. In addition to a considerable amount of radical literature, police found a biscuit tin full of Hexamethylene triperoxide diamine (HMTD – a highly explosive substance) in his refrigerator, a functioning detonator and a half-finished suicide vest hanging behind a door. Footage was also recovered from Ibrahim's mobile phone which showed him testing out his explosives at home, as well as footage of his likely intended target (a local mall) and detailed notes about the most crowded places and distances between locations. Omer faces trial later in the year on charges of failing to inform police of Ibrahim's activities (Bristol Evening News, April 7).

Ibrahim's case is not the first of its kind in the United Kingdom. In May 2008 (almost exactly a month after Ibrahim's arrest), a mentally disabled young man named Nicky Reilly (a.k.a. Mohammed Rasheed) attempted to carry out a suicide bombing in nearby Exeter in the name of Islam. The bomb blew up in his face as he tried to assemble it in the toilet of the restaurant he was targeting (Times, January 31). He was the only person charged in the case (though suspicions exist about local demagogues' influences upon him) and it appears as though the internet played a major part in his radicalization. Then there are the odd cases of Owen Dodds and Nicholas Roddis, two young British men who were separately charged under the terrorism act on bomb-related charges and who also had Islamist material, though in neither case does it appear as though it was a focused interest (both appear to have serious mental health issues as well). [1]

When he was arrested, Ibrahim's response was both fearful and boastful in equal measure, saying, "my mum's going to kill me," and asking whether he could be "sent to Belmarsh" – a high security prison where many prominent Islamist terrorists are held (Bristol Evening News, July18). He later claimed on the stand to have planned to state he was a terrorist when in prison to gain notoriety. It is ultimately the pursuit of celebrity that appears to have been his motivation in carrying out his plot, with extremist Islam really being little more than a useful tool in his desire to validate his existence. Nevertheless, he was on his way to constructing a viable terrorist plot which would have doubtless killed many, had he managed to carry it out, highlighting the very real danger posed by such "lone wolf" terrorists.

Note:

1. The Counter-Terrorism Division of the Crown Prosecution Service (CPS), https://www.cps.gov.uk/publications/prosecution/ctd.html#_27