Islam-o-Muslim and the Resilience of Terrorism in Bangladesh
Publication: Terrorism Monitor Volume: 7 Issue: 22
By: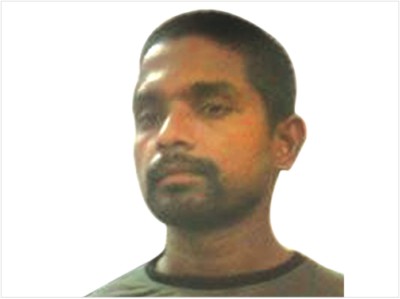 After a relatively long period of calm, Islamist militancy in Bangladesh is showing new signs of life, even in the face of continuous crackdowns on terrorist infrastructure and activity by counterterrorism forces in the country.
Security officials have long established that many of the outlawed terrorist groups have been trying to regroup and reorganize after lying low (mostly in northwestern and southwestern Bangladesh) after a state of emergency was declared in January 2007. In June 2008, reports came quickly of the reemergence of terrorist groups such as Jama'at ul-Mujahedeen Bangladesh (JMB), Allahr Dal, Harkat-ul Jihad al Islami (HuJI) and Hizb-ut Towhid (HuT). The revival was especially strong in the southwestern districts of Kushtia, Meherpur, Jhenidah, Magura, Chuadanga, Jessore, and Satkhira. Intelligence sources revealed that all these groups have maintained close operational ties and carried out terrorist operations on Bangladeshi soil. One estimate suggested there were about 12,000 cadres actively operating in the country, mostly madrassa (Islamic seminary) teachers, students and clerics of mosques (Daily Star [Dhaka], June 12, 2008). In April of this year, Bangladesh intelligence agencies declared that the Islamist terrorist groups are reorganizing with the aim of making a deadly comeback (Daily Star, April 29).
A mid-June report based on the confessional statement of a JMB terrorist shed some light on this resilient outfit. According to the report, JMB operatives are still using different border routes in Chapai Nawabganj and Jessore to smuggle in bomb-making materials and small arms from neighboring India despite being weakened by the government crackdown (Daily Star, June 22). The militant also confessed that members of the JMB central committee are trying to keep the organization afloat in Dhaka and other divisional capitals.
The Emergence of Islam-o-Muslim
In the midst of this evolving terrorist scenario in Bangladesh, a new jihadi outfit has emerged under the name of Islam-o-Muslim (IoM). The existence of IoM, a hitherto unknown group that security forces believe is a dissident breakaway faction of JMB, came to light when the Detective Branch (DB) of the Bangladesh police apprehended JMB terrorist Mustafizur Rahman (a.k.a Montu) in Dhaka's Fakirerpol district on June 28, followed by the June 30 arrest of another JMB terrorist from the Gazipur district, Abdur Rahim (a.k.a Shahadat Hossain), who claimed to be the chief of IoM. Security forces also apprehended a pair of IoM area commanders identified as Sajedur Rahman (a.k.a Hanif) and Jalal Uddin (BDNews24.com, July 3; New Nation [Dhaka], July 3). On July 6, a joint team of police and paramilitary personnel from the Bangladesh Rifles arrested senior IoM operative Selim (a.k.a Saifullah), the IoM second-in-command and military affairs commander in Chapai Nawabganj (BDNews24.com, July 8; Daily Star, July 8).
After this string of arrests, the elite counterterrorist Rapid Action Battalion (RAB) claimed they had foiled IoM's attempt to expand its activities by arresting many of its top leaders in a stepped-up crackdown on the terrorist infrastructure in Bangladesh. After extensive investigation, Bangladesh police have now confirmed that at least four JMB suspects arrested on earlier occasions in various parts of Chapai Nawabganj were actually IoM members. These suspects were identified as Abdul Mumin, Abdur Raqib, Rabiul Islam and Abdul Munib.
The interrogations of Abdur Rahim and other suspects revealed that IoM was formed in April 2009 to dominate the northwestern part of Bangladesh. With around 10 to 15 Ehsar (full-time) members and many Gayeri Ehsar (part-time) activists, IoM reportedly tried to expand in Rajshai division (bordering India's West Bengal State) to establish a free zone consisting of the Gomastapur, Shibganj and Bholahat portions of the Chapai Nawabganj frontier district, Bagmara of the Rajshahi district and Raninagar and Atrai of the Naogaon district.
The arrest of Abdur Rahim and Sajedur Rahman, both former members of the JMB's Majlis-e-Shura (Council of Advisors), brought this new outfit to the fore of the ever-expanding Islamist landscape in Bangladesh. Abdur Rahim, an alumnus of Islami Chhatra Shibir (the student wing of Jamaat-i-Islami Bangladesh), joined JMB in 2002. He was appointed chief of the Bagmara sub-district initially and was actively involved in JMB's violent activities targeting left-wing Sarbahara activists in Rajshahi district. However Rahim, a close associate of Siddiqul Islam (a.k.a Bangla Bhai, leader of the radical Jagrata Muslim Janata Bangladesh – JMJB), fled to India after the countrywide crackdowns on JMB's top leadership following the serial bomb blasts in August 2005 (Daily Star, July 7). Rahim reportedly worked for JMB's cause in India by raising funds and new recruits in and around the Murshidabad, Nadia and Malda districts of India's West Bengal state. After his return to Bangladesh early this year, Rahim formed IoM due to the internal feud growing within the ranks of the JMB, primarily over financial and ideological matters.
Unlike JMB, which used various terror tactics in the country ranging from suicide attacks to planting bombs and explosives, the IoM aims to wage jihad with small arms, focusing on weapons and ammunition manufacturing in their hideouts. Police seized shotguns, bullet-making materials, and books on jihad from all the IoM cadres they have arrested so far. Both Abdur Rahim and Selim vehemently opposed many of the JMB's activities, especially bomb blasts. Instead they have chosen assassination-style killings with small arms as their main tactic (Daily Star, July 19).
IoM has conducted several meetings of their top leaders at Raghunathpur and Ranihati villages in Shibganj sub-district. Abdur Rahim was in charge of recruiting new IoM members from active as well as inactive members of JMB in Chapai Nawabganj, Rajshahi and Naogaon districts. Significantly, the JMB is reported to have planned a meeting in the village of Kansat in April. Three years ago, hundreds of JMB cadres took part in the Kansat Movement, a peasant revolt sparked by alleged irregularities in the Rural Electricity Board and irregular power supplies. [1] JMB members decided to take part in the movement primarily because of its anti-Bangladesh Nationalist Party (BNP) agenda, which gave them the opportunity to target government infrastructure and property (Daily Star, June 22).
The Jama'at ul-Mujahedeen Bangladesh (JMB)
When JMB's top leadership was put on trial in March 2007, a new six-member central committee took shape with Maulana Sayedur Rahman Jaffar as the acting chief of the group. The other five members were identified by intelligence agencies as Assaduallah Arif, Tasleem, Faruq, Syed and Mahfuz (Jaijaidin [Dhaka], March 3, 2007; see also Terrorism Focus, March 27, 2007). Since that time Maulana Sayedur Rahman is believed to be heading the JMB in Bangladesh while operating from his home in the Mirpur locality of Dhaka.
Most of the second-rung JMB leaders went into hiding after the Bangladesh government's proclamation of emergency and withdrew further following the executions of senior JMB leadership in March 2007. A similar case is that of Harkat-ul-Jihad Islami (HuJI), whose cadres also went into hibernation soon after the countrywide crackdown on the HuJI leadership.
The JMB along with other terrorist groups wants to establish a shari'a-based Islamic state in Bangladesh. The outfit perpetrated a series of deadly bombings in market places and court premises in 2005. The counterterrorist RAB claims to have arrested nearly 44 JMB operatives during the last six months (Daily Star, July 19).
Transnational Terror Ties
Most of the Bangladesh-based terrorist outfits have well-nourished transnational linkages that reach as far as Afghanistan, Pakistan, India and Myanmar. Bangladesh police recently arrested a Lashkar-e-Taiba (LeT) operative, Mufti Obaidullah (a.k.a Abu Zafa), who has been working under LeT leader Amir Reza and LeT operative Khurram Khoiyam in Pakistan and Daowd Ibrahim in Dubai. Obaidullah, originally from India's West Bengal, reportedly told his interrogators that his task was to organize jihad in Bangladesh in cooperation with HuJi and JMB operatives.
Obaidullah has close ties with Mufti Abdur Rauf of the HuJI and JMB's Hasanuzzaman Hasan, who was arrested by police on July 17 (Independent, July 20; New Nation [Dhaka], July 20).
Within the last couple of months, counterterrorist forces have managed to arrest JMB's IT chief Emranul Haque Rajib and top explosives expert Jahedul Islam Sumon (a.k.a Bomb Mizan), both from the Dhaka area. The explosives expert reportedly revealed during interrogation that JMB has close operational ties with the Rohingya Solidarity Organization (RSO), a militant movement drawn from Muslim Rohingya refugees from Myanmar's Rakhine state. Islam Sumon told his interrogators that the RSO had been giving terrorist training to various Islamic militants in Bangladesh since the 1980s and that he and other JMB operatives had been trained by RSO weapons experts at a camp near the Myanmar border. JMB reciprocated by teaching the Rohingyas how to make and detonate improvised explosive devices (IEDs) (Bangladesh2Day.com, May 19). Islam Sumon also revealed that many JMB members had fled to Pakistan either to undertake military training there or to fight for one of the militant groups operating in Pakistan (Daily Star June 23).
Conclusion
The Home Ministry of Bangladesh has recently made public a list of 12 terrorist organizations that are currently active in the country. [2] Earlier, they claimed that 33 terror outfits were active in the country. With the recent developments in view, the Bangladesh government is now planning to set up a highly-trained National Police Bureau of Counter Terrorism to combat militancy and terrorism. IoM appears to present a serious threat as the JMB dissidents look to revive their insurgency with new members and new tactics. Looking at the emergence of IoM and the surge of other terror groups, it would not be farfetched to conclude that this South Asian country could face the fate of Pakistan or Afghanistan if it fails to tackle the reemergence of Islamist terrorism.
Notes
1. See the article by A.H. Jaffor Ullah, "Kansat Uprising: The first peasant revolution in Bangladesh in a long time," Mukto-Mona.com, April 15, 2006.
2. Bangladesh Home Ministry compiled a report that includes 12 militant groups. They are; Jama'atul Mujahedeen Bangladesh (JMB), Harkatul Jihad al Islami (HuJI), Hizbut Towhid, Ulama Anjuman al Bainat, Hizb-ut-Tahrir, Islami Democratic Party, Islami Samaj, Touhid Trust, Jagrata Muslim Janata Bangladesh, Shahadat-e al-Hikma Party Bangladesh, Tamira Ar-Din Bangladesh (Hizb-e Abu Omar) and Allahr Dal (Times of India, March 17).