Bulgarian Government Suspends Energy Negotiations with Russia Pending Review
Publication: Eurasia Daily Monitor Volume: 6 Issue: 151
By: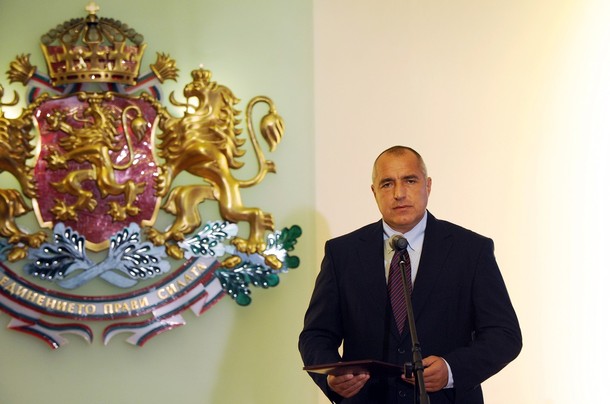 Bulgaria has a chance for another national emancipation (Vazrazhdene), in this case from total dependence on Russian energy supplies, under the new government. As an E.U. member country, Bulgaria can also contribute significantly to reducing European dependence on Russian energy monopolies. Given Bulgaria's key location astride energy transit routes into Europe, the Kremlin during Vladimir Putin's presidency had selected Bulgaria as a gateway for Russian energy monopolies to establish them in European Union territory, subverting the E.U.'s legislation and policies on energy markets and supply diversification.
The new, center-right Bulgarian government, which took office in late July, has announced its intention to suspend Bulgaria's participation in negotiations with Russia on major energy projects, pending a detailed review of their terms. The new Prime Minister Boyko Borisov and his government are concerned that those projects might involve onerous long-term obligations for Bulgaria, unilateral advantages to Russian monopolies at Bulgaria's expense, and possibly conflict-of-interest situations.
Those projects include: Gazprom's South Stream gas pipeline; the Burgas-Alexandropolis oil pipeline, a project of the Rosneft, Transneft, and Gazpromneft companies; and the Belene nuclear power plant, a project run by a Russian-led consortium. Bulgaria's socialist-led government was negotiating with Russia on those projects but had also joined the Western-backed Nabucco gas transport project. On July 13 the outgoing government signed the Nabucco inter-governmental agreement. Borisov, the election-winning opposition leader, fully supported that decision on behalf of his right-wing party (Citizens for European Development of Bulgaria – GERB). The new government then promptly moved to suspend negotiations on the Russian projects (Financial Times, July 27).
The suspension to permit a detailed review is less partisan in nature than it might appear at first sight. The mainstream center-right opposition had consistently criticized key aspects of those projects in the parliament and media. Russia's image as a reliable supplier of energy, and overall as a somewhat special partner to Bulgaria, was badly damaged by Moscow's halt in gas deliveries during three weeks in January of this year. Of all the countries along the supply chain via Ukraine to Europe, Bulgaria was hit the hardest. Bulgaria is almost 100 percent dependent on Russian gas and it has no viable pipeline options for emergency deliveries from neighboring countries. It is now taking steps to build the Haskovo-Komotini pipeline to Greece, plugging into the Turkey-Greece-Italy interconnector for 1 billion cubic meters of Azerbaijani gas.
Moscow's cut-off came as a shocking surprise to Bulgarian public opinion, business groups, and indeed to the Russian-friendly socialist government. It underscored the urgency of supply diversification and also spurred calls to open up for examination the projects under negotiation with Russia. Implementation of those projects, particularly Gazprom's South Stream, would inhibit any diversification of energy supplies to Bulgaria.
On the other hand, many in Bulgaria are understandably tempted by the Russian projects' trickle-down benefits, such as transit revenue and job creation in the country, if those projects are implemented. Moreover, its location along the putative South Stream route reduces Bulgaria's vulnerability to any cut-off in Russian supplies. Moscow could not (hypothetically) cut Bulgaria off without also cutting off the E.U. countries farther down on both putative branches of South Stream. This project, however, can hardly be taken seriously any longer even in Russia by non-governmental analysts (Nezavisimaya Gazeta, July 30).
The status of a transit country is one form of risk insurance against cut-offs initiated by the supplier country. Bulgaria is located near the outer edge of the existing delivery route for Russian gas into the Balkans. The Nabucco project, on the other hand, offers Bulgaria the reliable status of a transit country within a European commercial, legal and regulatory framework. However, as long as uncertainties persist regarding Nabucco, the South Stream project retains a residual lure in Bulgaria and other countries.
On August 3, the Bulgarian President Giorgi Parvanov called on the new government to keep the Russian energy projects (South Stream, Burgas-Alexandropolis, Belene) on the table. According to Parvanov, those projects are an investment in the country's long-term energy security and they hold the promise of turning Bulgaria into an energy hub (UPI, August 3).
Parvanov does support diversification of supplies and has held talks toward that goal in Azerbaijan, Turkmenistan, and other countries, not only in Russia. The idea of turning the country into a gas hub (gas transiting, storing, and trading country), courtesy of Russia, is a common fallacy among European politicians, mainly in the continent's eastern half through South Stream. Kremlin leaders and Gazprom in the last two years have offered to bestow the coveted "hub" status on half a dozen countries through pipeline extensions and export flows. Russia, however, lacks the financing and gas volumes available to live up to such offers.