Can Kadyrov Deliver on his Vow to Crush Chechnya's Insurgency in Two Weeks?
Publication: Eurasia Daily Monitor Volume: 6 Issue: 123
By: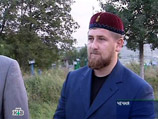 In a nationally televised address on June 17, Chechen President Ramzan Kadyrov came down hard on Chechnya's law enforcement agencies for the inadequate results they showed in capturing the rebels (www.rusnovosti.ru, June 17). The Chechen president gave his top brass only two weeks to wipe out the insurgent forces that have been waging the unyielding war of resistance across the entire North Caucasus for the last ten years. Kadyrov made similar statements on several occasions in the past (www.kavkaz-uzel.ru, June 18). Yet his latest speech is no more likely to bring about results despite his ostensible confidence in his abilities to eradicate the resistance once and for all. With that goal in mind, he banned all law enforcement personnel from taking summer vacations (www.azerbaijan.kavkaz-uzel.ru, June 17) and demanded that they demonstrate tangible results. The president appears to believe that the real reason the rebel forces have not been disarmed thus far is the ineptitude of the law enforcement agencies.
Kadyrov's anger is also being fueled by the poor outcome of the counter-insurgency operation that has been underway for over a month near the Chechen-Ingush border, the anticipated location of resistance leader Dokka Umarov. Although the government reported that 30 rebels had been killed, the federal forces said 19 servicemen had also been killed and 36 wounded – significant losses, considering the fact that the operation is manned not by regular police units but rather by Special Forces under the command of close Kadyrov associate Adam Delimkhanov, with federal support from Russia's GRU and FSB forces.
Setbacks suffered during his anti-rebel efforts also pushed Kadyrov to call for local residents to form volunteer militias. These units may provide a boost for his efforts, as well as increase the official headcount of troops under his command for the putative counter-insurgency operations (www.chechnya.ru, June 15). However, the call for volunteer forces stands in glaring contradiction with his earlier announcement of the end of the counter-terrorist operation, which was supported mainly by the claim that the situation in Chechnya had returned to normal. However, volunteer militias are usually formed when the regime is being threatened from the outside.
The absence of enthusiasm shown by the law enforcement troops in eradicating the insurgency has been noted by local residents. Imran, a resident of the mountainous Shatoi district, said the police troops usually arrive in a closed column, set up camp and simply bide their time until they are called back to their base. Another local, Vedeno resident Said-Ahmad, criticized the troops for mounting no effort at all against the rebels, demanding instead that the families call on underground fighters to return home (www.kavkaz-uzel.ru, June 19). The police force, in effect, is sabotaging Kadyrov's policies locally because servicemen are not prepared to die for Kadyrov and for the salaries they earn (which have been cut recently due to the end of anti-terrorist operation.)
It therefore comes as no surprise that the government's anti-rebel strategies more and more often fall back on the tried-and-true tactics of putting pressure on the rebels' families (a tactic successfully employed by Stalin's repressive security forces). Almost weekly, Chechen television broadcasts stories featuring the fighters' families gathered in city halls across the republic, where they are asked to "influence" their relatives. Invariably, the local leaders threaten families with unconventional punishments (examples of arson and forced exile abound).
The most recent example of this sort was the arrest of the resistance leader Supyan Abdullaev's son. Abdullaev is a key figure behind the announcement of the Caucasus Emirate, one of the founding fathers of the Salafi-inspired Islamic Renaissance Party in Grozny in 1988 and a likely successor to the current resistance leader Dokka Umarov. In all likelihood, the arrest and deportation of his son Makhsud Abdullaev from Egypt was masterminded by Moscow to use the young man as bait for his father.
All that is known about Abdullaev's arrest is that he was detained by unknown persons immediately after clearing immigration at Moscow's Domodedovo Airport; nothing else is known about his whereabouts or any charges filed against him (www.chechnya.kavkaz-uzel.ru, June 20). This tactic is by no means extraordinary – the brother and father of Dokka Umarov were abducted in 2005. Umarov's brother was later released as a "surrendered rebel fighter" while his elderly father's fate remains a mystery (www.watchdog.cz, August 22, 2006).
Lately, Kadyrov has been increasingly critical of his top brass, which may very well lead to the replacement of Chechnya's Interior Minister, Lieutenant General and Hero of Russia Ruslan Alkhanov, who is rumored to have fallen out of favor. However, ministerial replacements at that level are the exclusive prerogative of the federal center (which controls the positions of Interior Minister, Minister of Justice, Head of the FSB, state prosecutors, justices and others), so figuring out the real relationship between these top two Moscow-supported Chechen politicians will take some time. Although no political player today can seriously challenge Ramzan Kadyrov – with Russian Prime Minister Vladimir Putin squarely in his camp – Kadyrov can get away with things others can only dream of.
Against the backdrop of Kadyrov's never-ending struggle against the insurgency, the Chechen president continues to exhort Akhmed Zakaev, the London-based prime minister of the separatist Chechen Republic of Ichkeria (ChRI), to return home. In turn, Zakaev has been making peculiar statements of his own: for example, he recently stated in an interview with Radio Liberty that he is prepared to hold talks with Ramzan Kadyrov and is setting up a summit with the Chechen leadership and political figures abroad for that specific purpose (www.grani.ru, June 5). At times it seems that Zakaev does not care about the counterparts of his talks, as long as the talks are taking place.
In the meantime, several groups are already working to improve Ramzan Kadyrov's reputation in the Chechen refugee community in Europe, which numbers over 100,000 people. Time will tell how successful their efforts will be. In any event, Akhmed Zakaev's actions are unlikely to have any influence in this matter. Formerly a real political player, he is increasingly turning into a figure of only marginal political importance.