CENTRAL ASIAN GAS: LOST TO EUROPE AFTER RUSSIAN-UKRAINIAN DEAL?
Publication: Eurasia Daily Monitor Volume: 3 Issue: 6
By: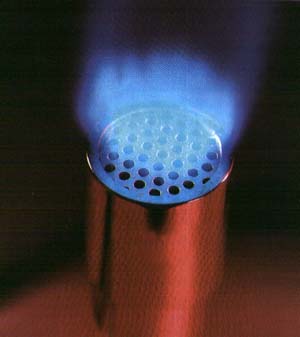 The Russian-Ukrainian gas agreement, signed on January 4 for a five-year period, guarantees Russia's monopoly on the transport and marketing of Central Asian gas to Europe. Although this situation is equally detrimental to Ukraine and Europe, the agreement is so framed as to entrap Ukraine into Russia's monopolistic gas transport system in Eurasia. The Kremlin has achieved this goal by offering Ukraine a deceptively discounted price on Russian-delivered Turkmen gas.
The silver lining on this situation is the chance for the European Union and Ukraine to use this five-year period in order to negotiate direct access to Central Asian gas and initiate the construction of pipelines bypassing Russia, such as the long-proposed trans-Caspian pipeline for Turkmen gas. However, official Kyiv has other ideas. It now proposes to increase Russia's intake of Turkmen and other Central Asian gas, as long as the additional volumes pass through Ukraine en route to Europe.
Until the final days of 2005, Kyiv had sought to sign a contract directly with Turkmenistan, for the delivery of 40 billion cubic meters of Turkmen gas in 2006 to Ukraine at $50 per 1,000 cubic meters. Turkmen President Saparmurat Niyazov was, however, firmly insisting on a price of $60 per 1,000 cubic meters (up from $44 in 2005), and he turned down Yushchenko's repeated invitations to visit Ukraine. Nevertheless, Prime Minister Yuriy Yekhanurov, Fuel and Energy Minister Ivan Plachkov, and Naftohaz Ukrainy chairman Oleksiy Ivchenko all reported to the Ukrainian public during December that the contract had been signed at $50; and President Viktor Yushchenko assured the nation that this was the case as late as December 29.
On the day of Yushchenko's speech, however, Gazprom president Alexei Miller was in Ashgabat signing the contract for delivery of 30 billion cubic meters of Turkmen gas in 2006 to Russia at $65 per 1,000 cubic meters. With Gazprom thus outbidding Naftohaz and controlling the sole transit route, this was an offer that Turkmenistan could hardly refuse. Considering also Turkmenistan's contractual commitment to Iran for 8 billion cubic meters in 2006, very little Turkmen gas remains available for Ukraine or other consumer countries.
As Niyazov noted during the signing, Turkmenistan would have to almost double its gas exports, to more than 80 billion cubic meters, if it were to deliver 40 billion cubic meters to Ukraine on top of the commitments to Russia and Iran. The 80 billion cubic meters figure seems realistic for the medium term; but it would only contribute to Ukraine's and the European Union's supply diversification and security if the added volumes bypass Russia en route to the consumer countries. Otherwise, delivering the added volumes to Gazprom or its offshoot RosUkrEnergo for resale to Ukraine and Europe would strengthen Russia's leverage even further.
Under the January 4 agreement, RosUkrEnergo shall purchase 41 billion cubic meters of Turkmen gas as well as 15 billion of Kazakh and Uzbek gas in 2006, and roughly equivalent amounts in 2007. The Kazakh and Uzbek volumes are intended for swap deals with South Caucasus countries, again through RosUkrEnergo as the intermediary. The Turkmen gas is to be used as follows: 26 billion cubic meters annually to supply Ukraine, and 15 billion to be retained by RosUkrEnergo as its commission, to be sold [evidently in lucrative European markets] "jointly with Gazexport," which is Gazprom's subsidiary and a parent company of RosUkrEnergo.
Meanwhile, Gazprom has practically monopolized the use of the Uzbek and Kazakh sections of the "Central Asia-Center" export pipeline that runs from Turkmenistan via those two countries to Russia. That aging pipeline operates well below its design capacity. Under agreements signed by Gazprom in September in Tashkent and in November in Astana, those sections' throughput capacity is to be increased from some 45 billion cubic meters annually at present to 55 billion cubic meters annually in 2006-2010. This period is coterminous with the Russian-Ukrainian deal, and is apparently meant to reserve the Central Asia-Center pipeline's entire available capacity for Russia to absorb almost the entire volume of Central Asian gas exports. Thus, Ukraine and European consumer countries are cut off from direct access to Turkmen gas.
Yushchenko intends to meet Russian President Vladimir Putin and propose to him the construction of additional pipeline capacities from Central Asia via Russia to Ukraine, for transit to European countries. This is the wrong way to proceed. Instead of lobbying for further expansion in the volume of Central Asian gas under Russian control, Ukraine and its friends should urge Brussels and Washington to revive the trans-Caspian pipeline project, which is now being amply vindicated by the Kremlin's behavior.
(Interfax-Ukraine, UNIAN, December 31-January 9; see EDM, January 3, 4, 5, 6, 9)