Chasing Success, Poland and Lithuania Mull New Energy Projects
Publication: Eurasia Daily Monitor Volume: 18 Issue: 111
By: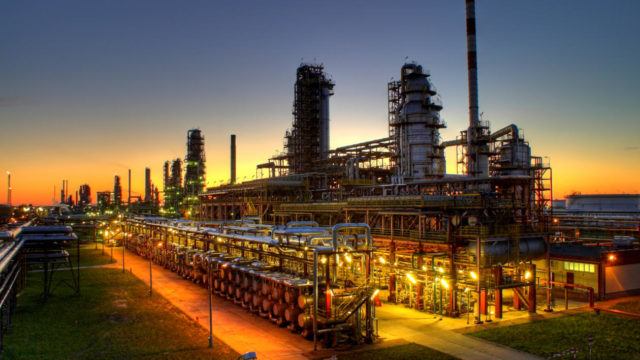 On July 1, Lithuanian Energy Minister Dainius Kreivys paid a visit to Mazeikiai oil refinery (the only refinery in the Baltic States; fully owned by the Polish oil and natural gas major PKN ORLEN) to meet with ORLEN management. The parties signed a letter of intent, confirming their willingness to cooperate on the planned "Bottom of the Barrel" investment project within the refinery (the project is expected to be the largest such investment in the history of Lithuania) (Orlenlietuva.lt, July 1). Furthermore, that same day, Minister Kreivys backed the idea of developing joint, transboundary offshore wind farms between Lithuania and Poland (15min.lt, July 1). Such initiatives and objectives illustrate that Polish-Lithuanian energy cooperation is functioning well, and both countries are still looking for new fields of bilateral sectoral partnership.
Poland and Lithuania are already engaged in several cross-border energy projects. The most visible ones are new interconnectors. First, the Polish and Lithuanian natural gas transmission systems operators (GAZ-SYSTEM and Amber Grid, respectively) are currently constructing the "Gas Interconnector Poland–Lithuania" (GIPL) pipeline, scheduled to be completed by 2022 at the latest (Gaz-system.pl, accessed July 7). GIPL, when completed, will provide about 2.4 billion cubic meters of gas per annum (bcm/a) in the direction of Lithuania and about 1.9 bcm/a in the direction of Poland. Most importantly, this interconnector infrastructure will finally integrate Finnish and Baltic State gas markets with those of Central and Eastern Europe. Second, the two Baltic littoral neighbors' electricity transmission systems operators (Poland's PSE and Lithuania's Litgrid) recently took their final investment decisions to provide for a new electricity interconnection between them in the form of of the offshore cable Harmony Link (Harmonylink.eu, May 31). Preparatory works are currently in full swing, and the official commissioning date of the project has been scheduled for 2025. Both parties are expected to do everything in their power to avoid any delays because the physical link is meant to enable the desynchronization of the Baltic States from the Russian and Belarusian electricity systems and synchronization with the Central European grid instead (also to happen by the end of 2025).
The above-mentioned large infrastructure projects will certainly strengthen the energy security of both countries and help integrate their regional markets; however, they will also further facilitate current business cooperation between the Polish and Lithuanian energy companies. For example, Poland's gas major PGNiG is already (since 2020) the sole user of the Lithuanian liquefied natural gas (LNG) terminal's small-scale facility (the company has booked all of the capacity until April 2025—Pgnig.pl, November 29, 2019), but no Polish companies have yet taken advantage of the available regasification capacity within the terminal. This current state of affairs should change soon, however, taking into account the prospect of the GIPL pipeline's commissioning in 2022 and envisaged sharp rise in natural gas demand in Poland over the coming years. In fact, Polish natural gas consumption may increase by 50 percent within 10 years (Gaz-system.pl, April 4). Lithuania's state-owned energy company Ignitis has already announced earlier this year that it aims to start gas supplies to Poland via GIPL (Lrt.lt, March 2). Moreover, the Lithuanian Ministry of Energy has also revealed that there discussions about using the national LNG terminal to supply the proposed new Polish gas power plant in Ostrołęka (to be commissioned by the end of 2024). According to Lithuanian Energy Minister Kreivys, the Poles might book as much as a third of the terminal's regasification capacities (Lrt.lt, January 21).
At least three major developments or trends suggest that the fruitful Polish-Lithuanian sectoral energy cooperation is only likely to deepen. First of all, both countries share a similar perspective on their preferred shape of regional security architecture, also in terms of the security of supplies. As long as there is no U-turn in that regard (e.g., in July, the Polish media speculated about Warsaw's stance on the plans of Polish privately owned ZE-PAK and Hungary's MVM to consider investments in a Russian nuclear power plant near Kaliningrad, which was immediately noticed by Lithuanian officials—Delfi.lt, July 5), the bilateral cooperation should continue. Second, it appears that Warsaw and Vilnius have managed to effectively separate potential points of contention in bilateral relations (for instance, the status of the Polish national minority in Lithuania) from affecting their mutual willingness to undertake energy-sector cooperation. Finally, and no less importantly, the ongoing isolation of Alyaksandr Lukashenka's regime in Belarus only adds to the sense of Polish-Lithuanian partnership at this moment. For instance, bilateral gas market integration can help mitigate the risks that could arise from the hypothetical scenario of Belarus disrupting natural gas transit. Moreover, cooperation between Poland's PKN ORLEN and Lithuania's Klaipėdos Nafta (the oil transshipment terminal's owner) weakens the negative economic effects for Lithuania of the withdrawal of Belarusian oil products from the port of Klaipeda in in the first quarter of 2021 (see EDM, February 10). The incentives for Poland and Lithuania to "stay the course" when it comes to cooperation in the energy sphere are, thus, strong.