Clan Putin Redistributing Stakes In New Yamal Project
Publication: Eurasia Daily Monitor Volume: 8 Issue: 59
By: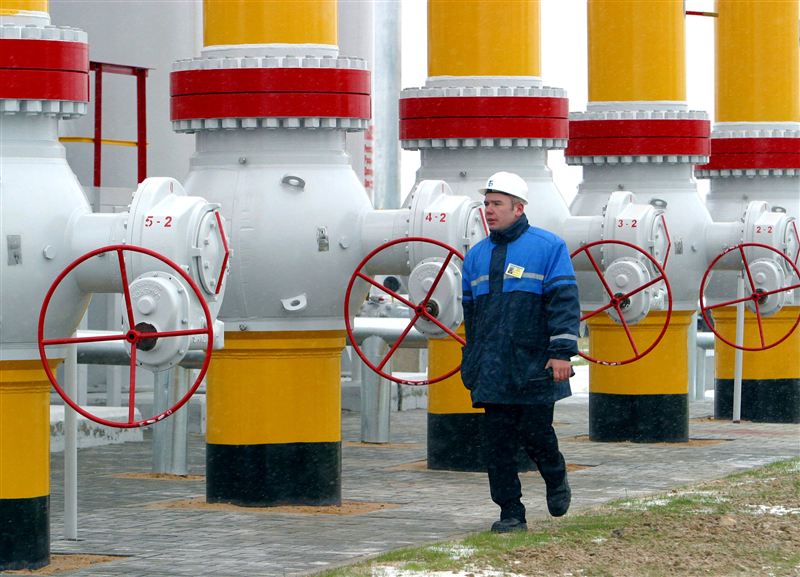 With Prime Minister Vladimir Putin's protection, the Novatek Company seems set to acquire full ownership (or at least the stock options for full ownership) in Yamal LNG, Putin's new pet project. The Russian government and Novatek are now inviting Western companies to develop that gas extraction and liquefaction project, as minority partners.
Putin's close associates, Gennady Timchenko (the oil trader in a parallel line of business) and Leonid Mikhelson, are reported to hold more than 20 percent each of Novatek's shares, cumulating almost 51 percent between them (Vedomosti, Dow Jones, March 3). In turn, Novatek holds 51 percent of the shares in the Yamal LNG project-in-waiting.
On March 24, Novatek bought an option for 25.1 percent of the shares of Yamal LNG, for $526 million. Novatek already held an option for 23.9 percent since 2010. Both options are to be executed during 2012. Thus, Novatek has acquired 100 percent control in the form of stock and stock options.
According to Russian press reports, Novatek had bought the initial 51 percent stake in Yamal LNG, as well as the 23.9 percent option in that project, in 2009 from Timchenko (himself a major stakeholder in Novatek). The seller of the 25.1 percent stock option announced on March 24 remains anonymous. Those shares were last known to have been sold by Gazprombank in 2009 to an undisclosed buyer. In December that year, a special commission of the Russian government approved the sale of that package to a buyer identified as Pyotr Kolbin, co-owner of the oil trading company "Surgutex" (Interfax, Kommersant, Vedomosti, March 24, 25).
With 100 percent of Yamal LNG's shares thus in Putin-friendly hands, the government is set to re-distribute share packages to Western minority partners.
On March 2 in Putin's presence, Novatek and Total of France signed a memorandum of understanding (MOU) whereby Total would acquire a 20 percent stake in the Yamal LNG project. The MOU also guarantees that Total's stake would remain the single largest among foreign minority stakes in this project in the future. Under an accompanying MOU, Total will buy 12 percent of Novatek's shares this year, with an option to increase that to 20 percent within three years, from Novatek's two principal stakeholders, those same Mikhelson and Timchenko. The 12 percent purchase is intended for completion by July, with Total to pay approximately $4 billion for the shares. This amount looks on the surface like the admission ticket price for the Yamal LNG project (EDM, March 4).
Under a consistently enforced government policy, Novatek's stake in this project (like Gazprom's stakes in its projects in Russia) may not be less than 51 percent. According to Mikhelson at the Total signing event in Putin's residency, Novatek is seeking further minority shareholders for this project. According to Russian press reports, Royal Dutch Shell and Norway's Statoil are in talks with Novatek toward that end (Kommersant, March 24).
Total and Statoil were Gazprom's minority partners at the Shtokman gas project in the Russian Arctic. This project seems to have been tacitly abandoned by early 2010, although the companies merely acknowledge a postponement. However, Total's entry in the Yamal LNG project (albeit through a non-binding MOU), and Statoil's reported entry negotiations over the same project, corroborate the shelving of the Shtokman project. Total and Statoil would be unlikely to risk committing giant investments in two Russian projects simultaneously.
Located at South Tambey on the Yamal Peninsula (northwestern Siberia), the projects envisage gas extraction, liquefaction, and shipping of LNG to international markets. Output is envisaged at 15 million tons of liquefied gas per year from 2016 onward. Investment requirements are estimated at $20 billion, implying an order-of-magnitude figure at this stage is guesses. In 2010, the Russian government approved a 12-year tax holiday for companies that would invest in this project.
Putin is forcefully advertising the Yamal LNG project on two levels: as Russia's way to join the LNG revolution and as the rescue of the South Stream project in the Black Sea. These two roles are mutually exclusive, however (EDM, March 11, 18).
In the process, Putin is promoting Novatek, potentially starting to eclipse Gazprom. Under Putin's protective wing, Novatek steps forward, rather than Gazprom, to partner with major Western companies, in the LNG sector, which Putin regards as key to maintaining Russia's competitiveness in the future as a global gas supplier.