Colossus With Feet of Clay
Publication: Eurasia Daily Monitor Volume: 19 Issue: 88
By: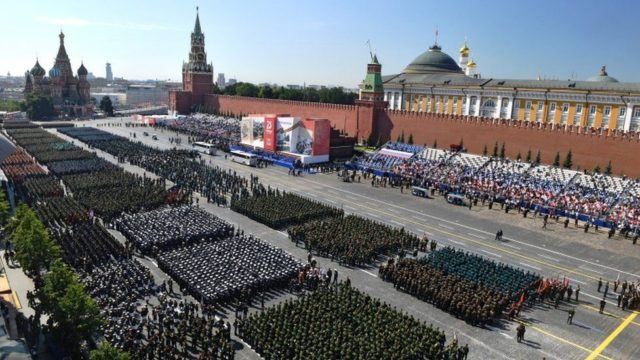 After the start of the 2022 war, in which the Russian Federation initially deployed about 180,000 soldiers and approximately 120 battalion tactical groups (BTGs) against Ukraine, the Russian military quickly began to experience significant problems with logistics and personnel. The true size and structure of the invading army is not known for certain, but captured documents and testimonies from interrogated Russian soldiers indicate that the staffing of BTGs in the Russian Armed Forces faced noticeable problems from the beginning (Gur.gov.ua, March 23).
Such issues raise questions about Russia's capacity to conduct full-scale war while relying on its mobilization reserve system. Until mid-spring, the war was fought exclusively by regular Russian military units. But then, covert mobilization began in Russia, which apparently ran at least from late March to early April. Evidence of this emerged in the form of published obituaries of soldiers, aged 40+, who had signed short-term service contracts, as well as the authorities' intensified promotion of these contracts among the rural population of Russia (Paperpaper.ru, May 23).
Such a quasi-furtive method of raising manpower, of course, has pros and cons. Its main advantage is that it frees the Kremlin from having to publicly announce that a general mobilization is underway, thus avoiding potentially negative political consequences for such a step. Another benefit is that soldiers and officers can be commissioned gradually, preventing the over-taxing of the mobilization system. Conversely, this approach only allows the Russian military to partially replace its battlefield losses, while depriving it of a ready reserve force.
Meanwhile, the official Special Combat Army Reserve (Boevoy Armeyskiy Rezerv Strany—BARS) system is experiencing almost identical challenges due to low recruitment rates and commanding officers' overreliance on BARS reservists, who have been sent to the front lines since the first days of the war. As a result, Moscow has resorted to conscripting individuals with criminal records (T.me/mozhemobyasnit, May 29) as well as removing legal restrictions on mobilization in places such as Dagestan (see EDM, April 19).
Politics is not all that prevents full or partial mobilization. After the collapse of the Soviet Union, the Russian military curtailed its mobilization capabilities and placed much of its weapons and equipment into storage. The apogee of these reductions was the reforms adopted by then–defense minister Anatoly Serdyukov in 2008–2010, when the number of officers in the Armed Forces was reduced from 355,000 to 150,000, primarily amongst officers of the cadre units ("skeleton" units that would be filled in with mobilized personnel during war time) (Vpk-news.ru, February 10, 2010).
Initially, it was assumed that in the case of war, the weapons and equipment at these storage bases could be deployed among 15 combat brigades. However, the personnel at these storage bases play no role in training and forming such formations (Niss.gov.ua, February 28, 2011). Thus, there are doubts about their deployment due to a lack of regular officers to coordinate and take command of these newly stood up combat structures.
A question also arises regarding the training of those mobilized. Over the past 15 years, the Russian Ministry of Defense had tried to create a reserve of 80,000–100,000. But it failed due to insufficient funding, limited organizational resources and seemingly low motivation among the commanders tasked with instituting this objective. As a result, the total number of people in Russia who could be considered full-strength reservists ranges from 4,000 to 5,000.
In 2021, Moscow attempted to establish a system of BARS contract reservists. For example, in the Southern Military District, there was a plan to create a reserve of 38,000, but only a little more than 1,000 individuals were recruited. Similarly, in the city of Novokuznetsk, the local commissariat planned to receive 250 reservists under contract; only 20 signed up (Admnkz.info, accessed June 14).
Fewer than 10 percent of Russian recruits undergo any retraining within five years of completing their regular military service. This means that the vast majority of former conscripts in the Russian Federation have not had the opportunity to exercise their skills for years or even decades. As a result, they have no sustained experience handling weapons or military equipment, as a Russian officer told this author in an interview carried out on May 21.
Despite maintaining a similar brigade structure to Russia's, the Armed Forces of Ukraine (AFU) experienced a noticeably different outcome. Until 2014, each AFU brigade had, at best, one battalion that would be at full strength (YouTube, December 31, 2020). But following the summer–winter Donbas military campaign of 2014–2015, the AFU adopted reforms to address this shortcoming; in addition to creating full-strength brigades in the regular army, cadre brigades were formed as part of the reserve corps. In effect, for its reserve units, Ukraine emulated the Soviet military personnel system, maintaining only 5 percent of the staff of a full-strength brigade during peace time.
In 2021, a new reserve law further streamlined and improved the process of filling and deploying a reserve force, including by removing legal obstacles to calling up reserves in crisis situations, creating new reservist types for responding to military challenges short of war, as well as putting in place an automated accounting system for personnel (see EDM, May 10, 2021). Thanks to having reservists of various categories, including many thousands with recent combat experience in Donbas, the AFU were able to mobilize almost all reserve brigades in the first month of the current war, coordinate them, and send them into battle (Author's interview with Ukrainian Ground Forces officer, May 30).
Territorial defense formations (developed in the last several years—see EDM, February 23, 2021 and December 1, 2021), a working reserve corps and, in general, a combination of Soviet and Western mobilization systems allowed the Armed Forces of Ukraine not only to accumulate all the primary reserves the country possessed immediately when the war broke out, but also to provide a foundation for training these newly stood up brigades from scratch. In contrast, by delaying the possibility of declaring general mobilization, Russia lost much-needed time to reconstitute its units fighting and daily losing personnel on the front lines. As a result, by the beginning of this autumn, the Russian leadership will likely face a difficult choice regarding continuing its war.