CONTROVERSIAL ASPECTS OF RUSSIA-UKRAINE GAS AGREEMENT DISCLOSED IN KYIV
Publication: Eurasia Daily Monitor Volume: 3 Issue: 4
By: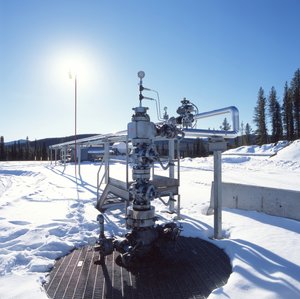 Ukraine's former prime minister Yulia Tymoshenko made public yesterday [January 5] the confidential text of the Russia-Ukraine gas agreement, signed on January 4 in Moscow. Three aspects that officials on both sides downplayed or omitted in their briefings stand out in the confidential text (UNIAN, January 5).
First, this is not just a bilateral interstate agreement, but has a third, co-equal signatory: RosUkrEnergo, an ostensibly private though shadowy offshoot of Gazprom. Second, Ukraine forfeits any possibility to import gas from Turkmenistan — an option that Kyiv had pursued up to the last day in 2005. And, third, Naftohaz Ukrainy — hitherto solely responsible for marketing all imported gas in Ukraine — yields one half of that business to RosUkrEnergo.
Under the agreement, RosUkrEnergo shall purchase a staggering 41 billion cubic meters of Turkmen gas in 2006, plus 17 billion cubic meters of Russian gas, and resells the aggregate amount to Ukraine. The total figure of 58 billion cubic meters is also stipulated for 2007. On the Turkmen front, this means that Gazprom has locked in almost the entire volume available in Turkmenistan for export to Europe, as well as using up almost the entire capacity of the trunk pipeline out of Turkmenistan.
Kyiv had sought in its own right to import 40 billion cubic meters of Turkmen gas per year in 2006 and 2007, hoping also to arrange the transit of that volume with Gazprom. The Russian company transited some 36 billion cubic meters of Turkmen gas for Ukraine in 2005. But Kyiv quickly fell into arrears on payments to Turkmenistan and failed to secure a clear-cut commitment from President Saparmurat Niyazov to renew the sale-and-purchase arrangement with Ukraine for 2006 and thereafter.
As late as December 2005, Ukrainian officials such as Prime Minister Yuriy Yekhanurov and Fuel and Power Minister Ivan Plachkov were claiming to have signed the contracts with Turkmenistan for 40 billion cubic meters of gas in 2006. An apparently unsuspecting President Viktor Yushchenko reported this to the nation as a success as late as December 30, only later realizing that the purported contracts were in fact mere statements of intent.
Meanwhile, Niyazov was negotiating seriously with Gazprom and signed on December 29 the contracts that allow Gazprom to lock in the bulk of Turkmenistan's gas export in 2006. The January 4, 2006 Russian-Ukrainian agreement extends that situation into 2007 as well, and inserts RosUkrEnergo as an intermediary agent.
Under the agreement just signed, Naftohaz Ukrainy and RosUkrEnergo are to form by February 1 a parity joint venture to sell the Turkmen and Russian gas on the Ukrainian market. The sales volume is stipulated at 34 billion cubic meters in 2006 and 58 billion cubic meters in 2007 — that is, the totality of Ukraine's gas imports for that year. This arrangement entails a substantial loss of revenue for the Ukrainian state, as it will have to share the commercial markups with its partner in the new venture. Those volumes are to be sold to certain Ukrainian industrial sectors on a priority basis in 2006, and to industry and utilities across the board in 2007.
Defending these arrangements, National Security and Defense Council Secretary Anatoly Kinakh claims, "RosUkrEnergo is the problem of our partner, Gazprom, which has itself the right to choose an intermediary" (UNIAN, Channel Five TV [Kyiv], January 5). The apparent implication is either that Gazprom is in a position to dictate the choice, or that official Kyiv prefers to be agnostic about the choice. In the same interviews, Kinakh advises, "It is very important that Ukraine and Russia as two strategically friendly states have taken this decision without any external arbiters." Kinakh, who represents industrial interests, has all along expressed concern that interruptions in the flow of low-priced Russian gas could devastate Ukraine's main export-oriented industries: steel and chemicals.
Disclosure of the agreement's text seems likely to intensify the controversy in Ukraine over this gas deal. However, criticism will probably tempered by awareness of the risks involved in challenging the agreement during the peak of both the heating season and the electoral campaign.
(Interfax-Ukraine, UNIAN, 1+1 TV [Kyiv], January 5; see EDM, January 3, 4, 5)