Croatian Government Can Still De-Escalate Tensions with Hungarian MOL
Publication: Eurasia Daily Monitor Volume: 10 Issue: 206
By: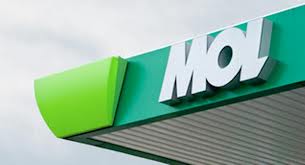 The Croatian authorities' pressures on Hungarian MOL (see EDM, November 14) are not a novel development. In 2011, the government (led by the Croatian Democratic Union at that time) imposed a legal cap on MOL's stake in INA at 49 percent. When the European Union's competition authorities invalidated that law, Croatia's financial market regulatory agency blocked trading with INA shares, preventing MOL from acquiring further shares on the open market. MOL turned to the Croatian courts, but its complaint remains unaddressed to date. The government unilaterally increased its royalty rates on several MOL oil and gas projects in Croatia and revoked MOL's licenses to several other sites. Regardless of the 2009 binding agreements, the Croatian government refused to take over INA's natural gas supply business. It then imposed price controls on INA's natural gas supplies to certain categories of consumers, forcing MOL in practice to subsidize a corresponding share of gas consumption in Croatia (see EDM, July 1, 2011). The current government (Social-Democrat-led coalition, in office since December 2011) has persisted with the same strong-arm tactics, and it warns of further escalation.
According to Finance Minister Slavko Linic (Social-Democrat), MOL should either respect the Croatian government's interests in INA "or [be made to] operate in such impossible conditions that it decides to sell its shares. The government has means to create these impossible conditions: it can change concession fees, close down filling stations" (Novi List, September 28).
Croatian authorities are now targeting MOL's chairman/CEO, Zsolt Hernadi, linking him with the corruption case against Croatia's former prime minister Ivo Sanader. Last year, a Croatian businessman under the pressure of investigations against himself, testified in court that Sanader had accepted a large bribe for approving the 2009 INA shareholder agreement with MOL. At that time, however, the Croatian government had collectively approved the agreement. Sanader is now imprisoned and appealing the court's verdict (see EDM, November 14).
On September 27, a Zagreb court issued an arrest warrant for taking Hernadi into Croatian investigative custody. On October 1, Zagreb prosecution authorities launched an international arrest warrant against him. In Hungary, the Budapest Metropolitan Court and prosecutor's office replied publicly that they had investigated the case based on the evidence already supplied by Zagreb to Hungary; that they found no evidence of wrongdoing on Hernadi's part in those Croatian materials; and had directly informed Croatia's authorities accordingly (MTI, September 27–28, October 7).
On October 2, the Hungarian government (MOL's single largest shareholder with 24.6 percent of the shares) stated in a communique that Croatian authorities seek to gain control of INA from MOL through irregular means, rather than proposing a regular buyout of MOL's shares. The Hungarian government could, therefore, seek legal redress for losses it incurred (as a MOL shareholder) from Croatian authorities' measures. And it requested MOL to consider possibilities of selling its own INA shares, worth nearly 3 billion euros (about $4 billion), to the Croatian government or, alternatively, to a third party (MTI, October 2). On November 8, MOL announced that it considers two options: either negotiate with the Croatian government an agreement that can lead to INA's further growth and value-creation, or start preparations for selling MOL's stake in INA for the maximum value of MOL's investment there (MTI, November 8). On November 15, the Croatian government publicly asked MOL to state clearly whether it intends to sell its INA stake (HINA, November 15).
Those moves have set the stage for a process of negotiations. Elements in and around the Croatian government propose buying back MOL's INA stake. These tend to be the same circles that apply pressure tactics on MOL, apparently trying not so much to buy it out as to devalue and force it out.
Prime Minister Zoran Milanovic, however, told the Croatian parliament on November 14 that taking over MOL's stake in INA would be "irresponsible and ridiculous." Milanovic noted that Croatia has neither the 3 billion euros to buy back MOL's stake at its value, nor the billions that would be required for INA's further development, if MOL leaves Croatia. Nonetheless, Economy Minister Ivan Vrdoljak (from the People's Party in the coalition) is among the leading proponents of taking over MOL's stake, and his rhetoric along with that of Finance Minister Linic (see above) raises the level of tension (Vecernji List, November 12, 14).
Both of Croatia's governments from 2010 to date have demonstrated a lack of coherent policy in the oil and gas sector, and specifically regarding INA. According to former economy ministers, Nenad Porges and Ljubo Jurcic (the latter is current president of the Croatian Economists' Association), the government should first figure out its goals and capabilities before deciding what to do with INA (Novi List, November 14).
If MOL decides to sell its shares, the Croatian government will not be able to exercise the pre-emptive right to buy those shares. That right was conditional on the government's takeover of INA's natural gas trading business, which the government has not done (MOL would have accepted keeping that business in INA, if the government had agreed to move from below-market pricing to realistic market pricing for gas supplies to consumers) (Poslovni Dnevnik, November 14).
Without a right of pre-emptive buy-back, the Croatian government would have to compete against strong foreign companies potentially interested in INA, if MOL decides to sell its stake. But in any case, the Croatian government lacks the cash for a buy-back and further investment, even if it had not forfeited the right of preemption. On the contrary, the government's poor financial position gives rise to suppositions that it might sell a part of its own stake in INA to a foreign buyer for needed cash, if and when MOL is pressured to sell its stake.
That hypothetical foreign buyer, as yet unknown, would likely be one and the same for MOL's shares and the Croatian government's shares in INA. Speculations are rife in the Croatian press about possible buyers: from Russia, from Azerbaijan, or from some Middle Eastern country. Russian companies are by far the most likely to show interest as they seek to expand from their big Serbian foothold into neighboring countries. Many in Croatia have, in recent years, displayed naïve hopes in Russia investment bonanzas in the energy sector.
Notably, no company from the European Union is being even hypothetically mentioned as a possible strategic investor that would replace MOL. This is an EU company, but the Croatian governments' treatment of it would hardly encourage European energy companies to invest in Croatia. Considering MOL's rescue and successful development of INA since 2009 (and although some local circles value national control more than performance), the Croatian government might find it in the country's own interest to de-escalate the situation and negotiate a win-win solution. Hungarian-Croatian inter-governmental relations have not been seriously affected yet.
The stakes in a win-win solution are high, if only because MOL is the largest foreign investor in Croatia (and, moreover, an EU investor from a friendly EU neighboring country), and INA is Croatia's largest business entity. Replacing MOL with a Russian company might enrich a few of those who orchestrate pressures on MOL in Zagreb, but Croatia would be worse off for it.