Croatian Government Considers Expansion of Russian Energy Companies (Part Two)
Publication: Eurasia Daily Monitor Volume: 10 Issue: 33
By: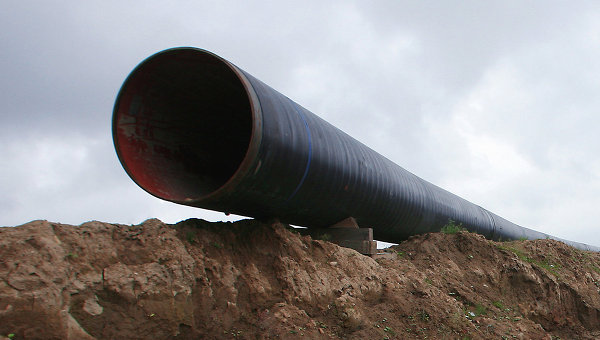 Last month, the Croatian government signed up to Gazprom's South Stream pipeline project; it agreed to re-start importing certain gas volumes from Gazprom through existing pipelines from 2013 onward; it welcomed Gazprom's offers to build jointly-owned power plants in Croatia; heard an unexpected proposal for a liquefied petroleum gas (LPG) project in the country; and approved GazpromNeft's participation in upcoming tenders for oil and gas exploration sites and fuel retailing stations on Croatia's territory. Gazprom's top managers Aleksei Miller and Aleksandr Medvedev, as well as GazpromNeft CEO Aleksandr Dyukov took part in the January 17 meeting with government officials in Zagreb to discuss these plans and proposals (see EDM, February 20).
At that meeting, the sides agreed to set up a Russian-Croatian working group for further discussion. Prime Minister Zoran Milanovic, however, declined for undisclosed reasons to meet with the Russian delegation.
Croatia is a small market for natural gas, but its location makes it an attractive target for capture. Gazprom seems mainly interested in pre-empting the possible arrival of liquefied natural gas (LNG) to Croatia's Adriatic coast and onward to landlocked Central Europe, where it could challenge Gazprom's monopoly.
Croatia itself requires some 1.2 billion cubic meters (bcm) in annual gas imports, amounting to 40 percent of the country's annual demand (some 60 percent or 1.8 bcm come from internal production). Croatia's long-term supply agreement with the Russian government and Gazprom expired in 2010; whereupon the Croatian gas trader Prirodni Plin (itself a subsidiary of the Hungarian-Croatian energy concern INA) switched from Gazprom to Italian ENI with a three-year supply contract.
In January of this year, however, Gazprom re-entered Croatia's liberalized gas market through Petrokemija, the export-oriented fertilizer producer, majority state-owned, which is one of Croatia's two largest consumers of natural gas. The other top gas consumer is the state electricity holding HEP, which Gazprom proposes to supply with gas for new power-generating plants (see below). Last month, Gazprom took over a portion of the gas supply to Petrokemija, at a lower price than that charged by ENI via INA's Prirodni Plin. Local observers anticipate further inroads from Gazprom there (Business.hr, Energetika.hr, January 25).
Gazprom proposes to partner with the HEP electricity holding's projects to build or upgrade gas-based power plants in Croatia. Ongoing projects include new blocs at the Plomin (Istria) and Sisak (near Zagreb) thermal power plants (Croatia's biggest), a new electricity generating plant at Osijek (Slavonia), and the proposed conversion of the Urinj (near Rijeka) power plant from oil to natural gas. Gazprom offers long-term gas supply contracts and co-investment in such projects, with discounts on the gas price. In return, Gazprom seeks to share ownership of the plants and revenue from electricity sales. By the same token, Gazprom declares its interest in electricity distribution and direct sales to consumers in Croatia (Vecernji List, January 21, 22).
This business model is a relatively recent innovation of Gazprom in Europe. In Germany, for example, Gazprom has proposed a similar model to the RWE company and to Bavarian government officials. Gazprom hoped to boost long-term demand for Russian gas, co-invest in building or upgrading gas-based power plants, and break into Germany's electricity market through direct sales. The proposals were considered but fell flat in Germany.
GazpromNeft has its own plans in Croatia. It proposes to participate in international tenders for oil and gas exploration and production at several Croatian sites, onshore and offshore. Toward that end it has taken steps in Zagreb to register a representative office. GazpromNeft also seeks to be allowed to develop a network of fuel retailing stations in Croatia; and it is one of the contenders for acquiring the fuel stations that Austrian OMV is selling off in Croatia. The Russian company also proposes to set up and operate a liquefied petroleum gas (LPG) supply network for road transport vehicles and coastal shipping in Croatia (Poslovni Dnevnik, January 25; Jutarnji List, February 8; www.gazprom.com, accessed February 20).
Cumulatively, the Russian proposals (if accepted) would greatly increase Croatia's demand for Russian natural gas, ensuring a dominant position for Gazprom in the country. This helps explain why Gazprom has designed the South Stream pipeline's Croatian branch for a capacity of 2.7 bcm per year, which is more than twice as large as Croatia's annual imports in recent years from suppliers other than Gazprom (see above). Even so, the Croatian market holds limited potential for a producer of Gazprom's size. Outcompeting the existing suppliers (Italian ENI via INA at this time) can hardly be its primary motivation.
Gazprom's main goal seems to be locking this market in, so as to lock LNG out. Moscow apparently recognizes Croatia's potential value as a gas transit route from the Adriatic coast to Central Europe. If Gazprom preempts the LNG terminal's project by taking over the Croatian market, and if Nabucco-West loses out to its Italy-bound rival, then Gazprom will continue to hold sway in Central Europe.